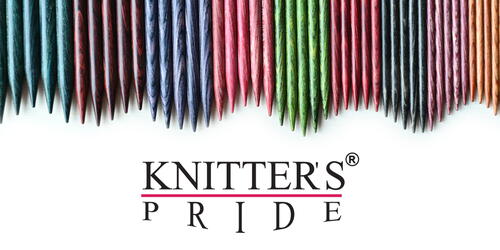 No matter what your project, yarn, or other preferences may be, we've got a needle or hook that's perfect for you! We have spent years developing our extensive line of knitting needles and crochet hooks with the help of an international panel of knitters and crocheters and stand behind our products to ensure complete satisfaction for our fans.

Our needles are available in single pointed, double pointed, fixed circular, and interchangeable styles in the following ranges:
Royale, featuring color coded birch with sharp metal tips
Naturalz, in natural birchwood
Nova Platina, chrome plated needles with sharp tapered tips
Basix Birch, natural birch needles
Jumbo Birch, natural birch in sizes US 36 to 35.0mm
Dreamz, in color coded Symfonie wood
Karbonz, featuring a carbon fiber shaft with sharp metal tips
Marblz, acrylic needles in unique colorful designs
Symfonie Cubics, an innovative cuboid shape in Symfonie wood
Nova Platina Cubics, chrome plated metal needles in a cuboid shape
Bamboo, made from the finest Japanese bamboo available.

No matter what needle size you need, one of our lines is sure to have it - including the harder-to-find jumbo sizes in US 50 and above! Choose from a variety of interchangeable sets and gift sets, too.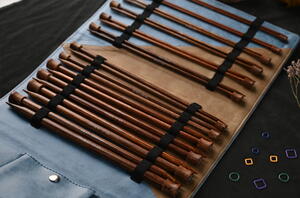 Crocheters will love exploring our complete range of Symfonie Wood, Basix Birch, Japanese Bamboo, Aluminum & Steel with "soft feel" handles, and our popular Waves crochet hooks with color-coded "soft feel" handles. We feature a full range of sizes ranging from 0.50mm up to 35.0mm in both single ended and Tunisian crochet styles.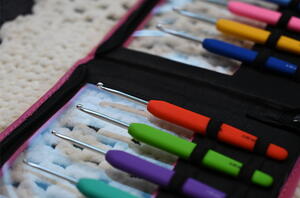 Both knitters and crocheters will love our impressive spectrum of crafting accessories, from blocking tools to stitch markers, colorful shawl pins, and hand-printed needle cases and zipper bags which are great for organizing all of your crafts.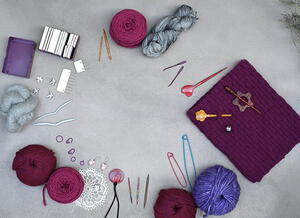 We invite you to visit our website to learn more, or connect with us on your social media channel of choice to share what you're making with our needles and hooks!

Links:
Ravelry


Reviews on AllFreeKnitting:
Marblz Interchangeable Deluxe Set
Your Recently Viewed Projects