How to Knit Afghans and More: 300 DIY Home Decor Patterns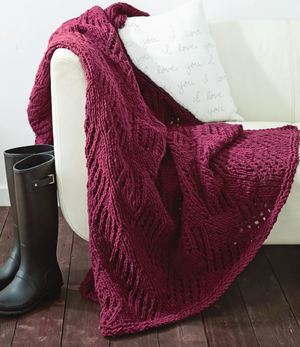 Knitting clothes is fun, but when you have just enough knit sweaters and scarves stuffing your closet to the brim, where do you turn to feed your knitting addiction? The answer is home decor. Thankfully, here at AllFreeKnitting, we have a ton of collection pages just filled with free knitting patterns for diy home decor. Learn how to knit afghans, cozies, and even lampshades with these knitting patterns to give your home a snuggly atmosphere and save big. All it takes is a collection of knitting needles, some yarn, patience, and the DIY attitude we know you have.
Our collection pages will teach you how to knit afghans for the holidays and how to knit dishcloths for the kitchen. You will be astounded at just how much you can prepare for your house by knitting. Who would have thought that you could knit your college-bound daughter or granddaughter everything she's ever wanted for her dorm room, or DIY home decor for the nursery to create a soothing room for your little baby to fall asleep in every night? It's completely possible, and these knitting patterns are the place to start.

If you love all of these knitting patterns but need a little more practice first, take a look at our Knitting for Beginners Guide to help get your feet wet!

How to Knit Afghans and More: 300 DIY Home Decor Patterns
Table of Contents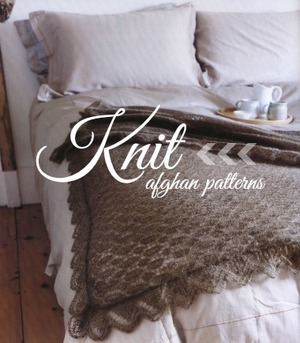 Our collection pages for blankets will teach you how to knit afghans of all different sizes and colors for around the house. It's amazing how much a hand-knit blanket can really warm up a living room or family room. You can even keep one in your or your husband's office to keep your lap warm during the colder months. We have a collection of patterns that will teach you how to knit an afghan in crazy colors, and even a collection to help you make an afghan for any season of the year. You're set for life with these knit afghan patterns.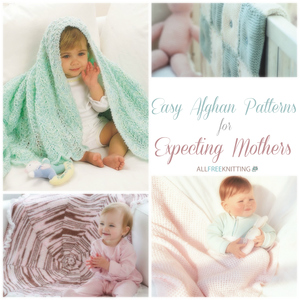 If there's anything more fun than learning how to knit afghans for the home, it's teaching yourself a new baby blanket pattern that you can warm up a nursery with. There's little more exciting than an incoming baby, and whether or not he or she is yours, it's totally natural to get baby-knit-fever. Depending on the style you're looking for, we have a ton of different round-ups of patterns to teach you how to knit afghans for the little one. Check out our afghan patterns for expecting mothers, divided by the sex of the baby, or Lion Brand specific baby blankets.

Just as important as learning how to knit afghans to keep the house cozy and cute is the DIY home decor. Your knitting can take you from the kitchen to the living room. No matter which of our round-ups you choose to consult for your next set of knit home decor projects, you're bound to have enough patterns to keep you busy for the rest of your days. Never waste your money on overpriced cookout gear or throw pillows again when you can handmake an even cuter one yourself.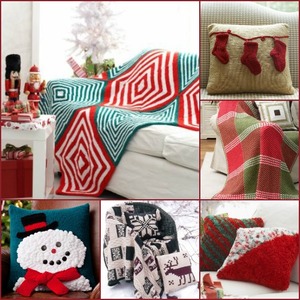 The DIY home decor doesn't stop there. We've even got a bunch of ideas for your favorite days of the year. These holiday collection pages will teach you how to knit afghans for Christmas and potholders for Thanksgiving. If your family hosts one of these holidays every year and you just never know how to decorate, or you're sick of putting out the same decorations year after year, you're going to want to use one of these pages. You'll be thanking us when your guests can't stop raving about your holiday decorations!
Your Recently Viewed Projects