24 Winter Knitting Patterns to Ring in the New Year
These free knitting patterns for winter are a great way to start the new year on a positive, productive note. Find your favorite design below!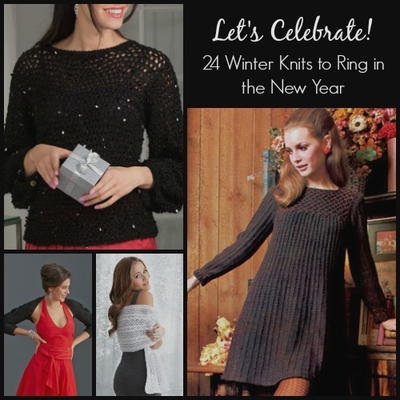 Every year as December comes to a close, there's one holiday left that everyone looks forward to— New Year's Day. Some knitters who keep track of all of their projects go into panic mode when they look over their yearly knitting list and realize they've once again left many knits to the last few days of the year. However, there's a general consensus that it's now time to make new knitting resolutions for the upcoming year. How many knit hat patterns are we going to go through this year? How many people are really getting the knitted gifts we promised them last year?

The end of one year often brings the anticipation of what the new one will bring. If your New Year's resolution is to knit more, you don't have to wait until January 1 to get working on it. Why not start with setting up the perfect New Year's Eve celebration, complete with your own knitted creations? It's a fun way to get exactly what you want while adding a personal touch your holidays have been missing. From your outfit for the night down to the decorations in your home, there's no reason why your entire evening can't be in your hands (literally).

Whether you welcome the new year with a party or prefer a relaxing evening at home, you're sure to get at least a little bit excited about the endless possibilities of a new year. Ring in the new year with some gorgeous knits. After all, you'll only have this moment once. Why not turn it into a beautiful memory that will last forever?
Table of Contents
Free Clothing Patterns for a Night on the Town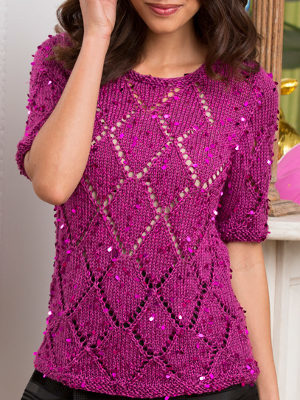 Why buy a new outfit for the party when you can just make one with these free clothing patterns? From knitted tops to beautiful knitting dress, we've got all of your bases covered for the most perfect night.

All eyes are sure to be on you once you step out in one of these one-of-a-kind knits.
Elegant Knitted Accessories for the Party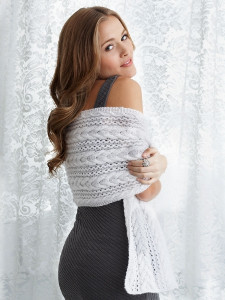 After you've got your outfit picked out, what's next? Try these DIY knitted accessories on for size. We've got everything from beautiful lace knit shawl patterns to fitted knit gloves.

There's no reason you have to break bank to be the belle of the ball this year.
Beautiful DIY Home Decor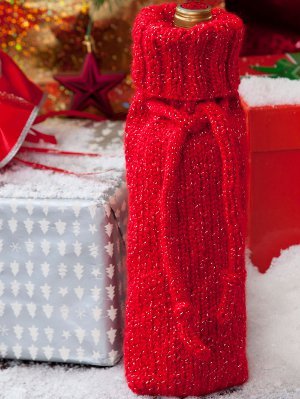 Don't stop at just knitting for yourself. Use any of these easy knitting projects to bring the joy of the upcoming new year to your home.

When you get ready to pop the bottle at midnight, make sure it's in style.
Check out these beginning knitting patterns and learn how to make a variety of fabulous patterns -
Classy Vintage Knitting Patterns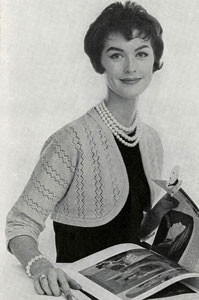 Marilyn Monroe's got nothing on you this year! After all, who says you can't party like an Old Hollywood star and look like one too?

With these gorgeous vintage knitting patterns, you're sure to be the prima donna of your New Year's Eve celebration.
Your Recently Viewed Projects