14 Santa Inspired Christmas Knitting Patterns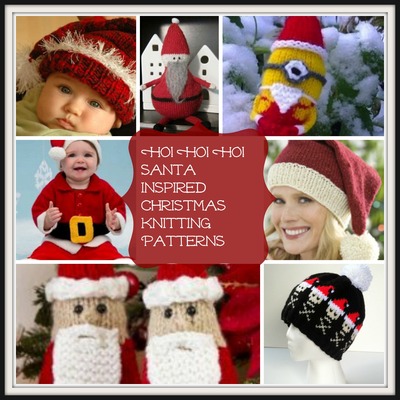 I know it's cliché, but Christmas really is my favorite time of the year. The air is cold enough for the first few snow falls, but warm enough where you can stay outside for longer than the walk to your car. You can pause and enjoy the moment, watch an individual snowflake drift down in front of you.

Twinkling lights illuminate nighttime drives. Children jump and laugh as they wait in breathless anticipation for Kris Kringle's visit. That really is what makes Christmas better than any other time of year. After all, is there anything better than laughing children?

Even as we grow up, Santa Claus stays a part of our Christmas in some way. He's portrayed on our wrapping paper, in our ornaments, sometimes you see him in the mall while shopping for Christmas gifts. Because of the joy Santa brings us, we've dedicated a collection of projects to him with our 14 Santa Inspired Christmas Knitting Patterns.

Whether you love DIY holiday decorations, are looking for homemade gifts, or want to learn how to make toys like Father Christmas himself, you will love these fun and adorable Christmas ideas. Break out your needles and get to work on these amazing knitted Christmas decorations no matter what your skill level is. Learn how to knit a hat for your next holiday party, or find patterns for holiday decorations you are going to adore for years to come. They will quickly become a part of your family's Christmas traditions.  
Table of Contents
How to Make a Santa Hat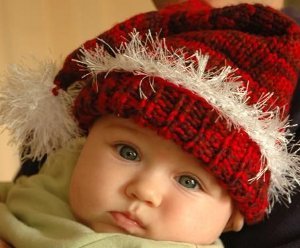 Who doesn't love the iconic St. Nicholas hat? The sleek, gorgeous red body tapering off to a large, soft puff ball is one of those things that gets you in the holiday mood. So why not make your own Santa hat this year?

Whether you love that traditional, or want to give Kris Kringle and edge, these Christmas knitting patterns are sure to fit your needs.
DIY Christmas Gifts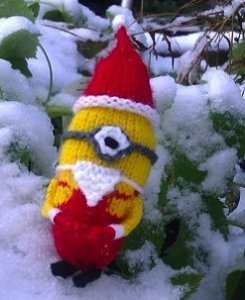 Coming up with Christmas gift ideas can be challenging, but everyone loves the time and effort people put into homemade gifts. Show people how much they mean to you with these adorable knit gifts.

These DIY toys and Santa inspired clothing are sure to make anyone's holiday a little brighter.
Christmas Decoration Ideas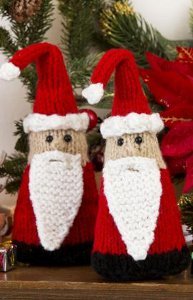 Deck the halls with these adorable and easy holiday decorations. These range from subtle to North Pole depending on how much Santa you need in your home.

Your home is sure to be full of Christmas cheer with these precious Christmas decoration ideas.
What do you love most about the holiday season?
Your Recently Viewed Projects