7 Free Christmas Knitting Charts
There's no better way to make a knit festive than with a wintry knitting color chart!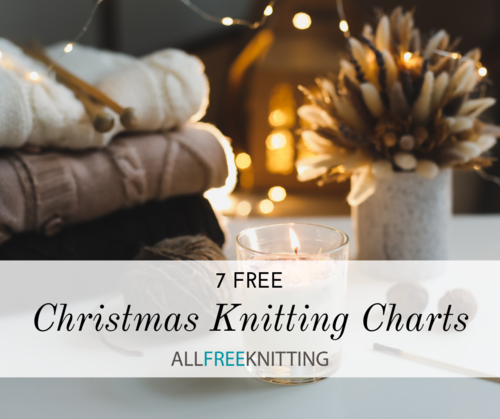 While there are thousands of gorgeous knitting patterns out there for holly jolly Christmas knits, sometimes we just want to be able to create something from scratch or Christmas-ify another pattern. My favorite way to personalize a more standard knitting pattern (especially one that's stockinette stitch and knit in the round) is with a colorwork chart. I put together these Christmas knitting charts for my own personal use while knitting for friends and family, and figured it was time to share them. Why not add a little bit of holiday flair to your knitting?

These knitting charts are also great on knit stockings and "ugly" Christmas sweaters. Before using them, you just have to make sure of two things: firstly, be sure the number of stitches you have when you're ready to knit the chart is divisible by the number of columns on the chart, or you'll end your row or round midway through the chart! If you only plan on using the chart once, you can omit the first column, as it's always blank to allow for repeating the chart. Secondly, if you're knitting in the round, read the chart from right to left every row. If you're knitting flat, however, read from right to left on right-side rows, and left to right on wrong-side rows.

Bear in mind that some of these have very long stretches of one or another color, so I highly recommend learning how to catch your floats. For this reason, these charts may not be the best for beginning knitters. However, if you would like to not deal with fussy colorwork, it's easy to convert these to a simple knit-and-purl chart. Simply knit the white boxes and purl colored boxes on right-side rows (or always, if you're knitting in the round), but purl the white and knit the colored boxes on wrong-side rows.

Without further ado, enjoy these Christmas knitting charts!

Download All 7 Christmas Knitting Charts

OR

Scroll down and find your favorite!
Interested in knitting charts, but have no idea how to read them? Never fear! We have an easy-to-follow guide here: How to Read a Knitting Chart
Christmas Tree Knitting Chart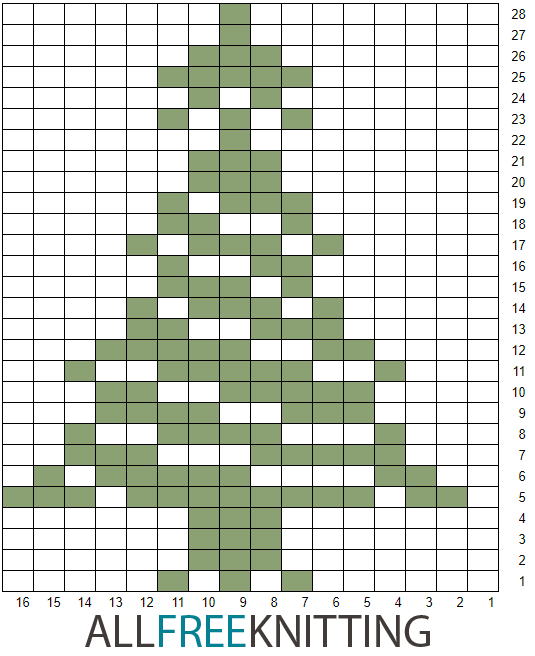 Snowman Knitting Chart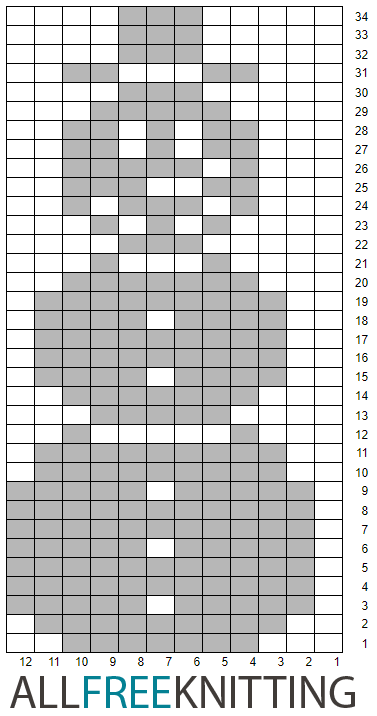 Simple Snowflake Knitting Chart
Intricate Snowflake Knitting Chart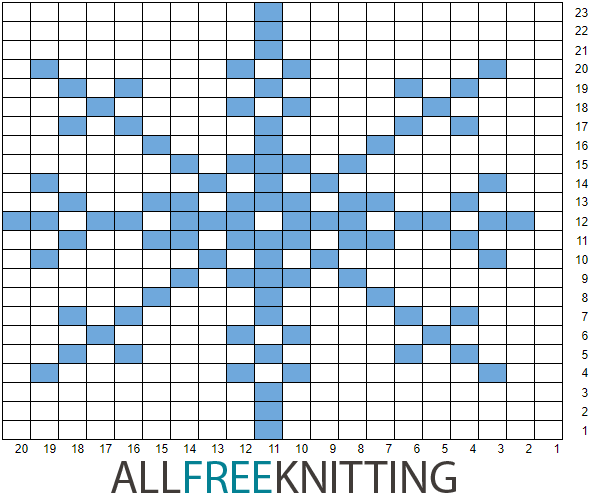 Santa Knitting Chart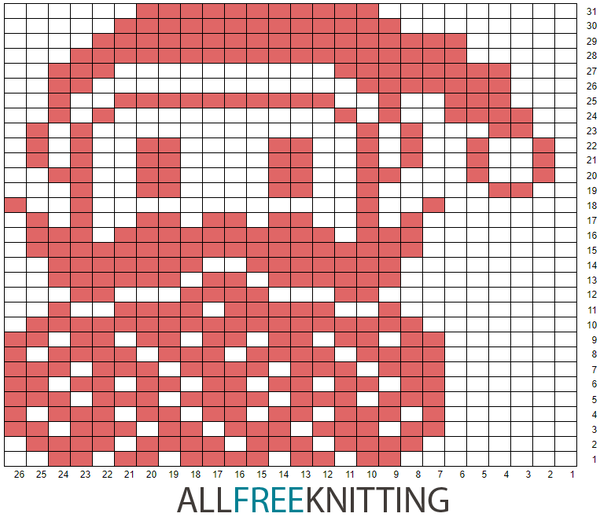 Mistletoe Knitting Chart
Reindeer Knitting Chart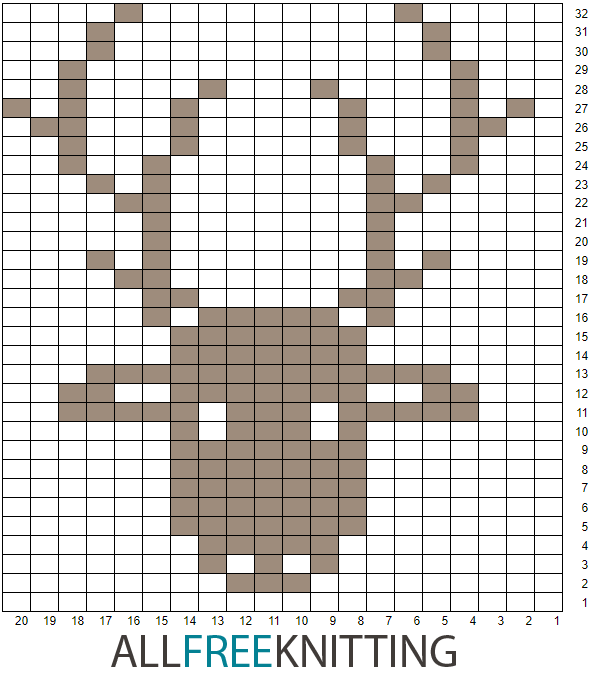 Your Recently Viewed Projects