18 Free Knitted Christmas Stocking Patterns
Learn how to make Christmas stockings with these stunning knitting patterns!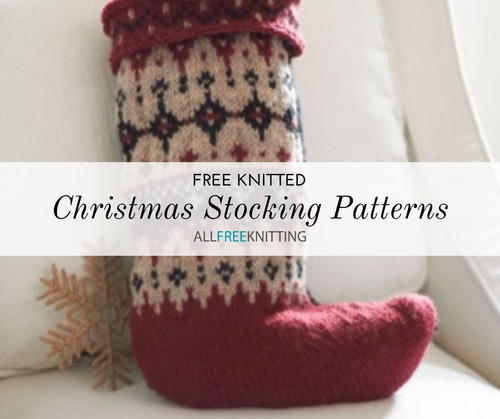 Until you've hung your stockings with care, it just doesn't quite feel like Christmastime. These traditional decorations are a huge part of how many people decorate for and celebrate Christmas, and yet many of us settle for mass-produced stockings devoid of character. This Christmas, use one of these free knitted stocking patterns to add some festive handcrafted charm to your mantle with a Christmas stocking you knit yourself. With this, you can personalize your Christmas decorating in a way that isn't possible with store-bought stockings.

Before you know it, you will have the perfect stockings for the holiday season. We have rounded up several different kinds of knit Christmas stocking patterns, so whatever you're looking for, you can certainly find it here. You may even make a set of stockings that becomes a family heirloom passed down from generation to generation. After all, Christmas stockings are an almost universal family tradition during the holidays. Everyone is familiar with the age-old image of stockings hanging on the mantel of the fireplace. Kids always get excited to see what Santa filled their stockings with during the night. If your family does not have homemade Christmas stockings, this is a great year to start the tradition.

As a knitter, one of the best ways to surprise your family during the holiday season is by knitting up some Christmas stockings. You will be able to use these stockings year after year, and the best part is that they're relatively simple to knit. Each year at Christmas, you will look at the stockings you made by hand and be filled with a flood of happy memories and emotions.

For more great projects like this, subscribe to our free email newsletter!
Your Recently Viewed Projects