Knitting Needle Sizes: Size Conversion Chart + More
Choose the right needle every time with our knitting needle size chart!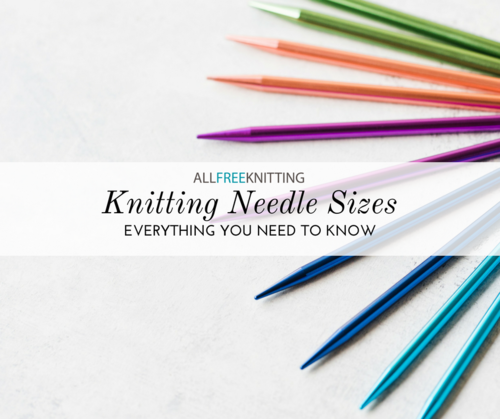 Whether you're a yarn expert with years of experience or a knitting novice, choosing the right kind of knitting needles can make a project so much easier to complete. Consult our guide to knitting needle sizes for everything you need to know about choosing the right needle every time.

When buying new knitting needles or starting a new knitting project, considering the size of the needles required by the project is essential. The diameter of knitting needles determines how big your stitches are, which has an effect on the overall size of your project.

On top of that, there are many different systems of measuring knittting needles, which can cause a lot of confusion, especially when using older patterns. Here's what you need to know:

For more great projects like this, subscribe to our free email newsletter!
Knitting Needle Size Conversion
When it comes to measuring the size of knitting needles, there are four main systems of measuring -- metric sizes, U.S. sizes, U.K. sizes (also used in Canada), and Japanese sizes. For the most part, the sizes are roughly the same in the U.S. and Japan; however, things get a little hairy when you factor in the sizing system used in the U.K. as well as the more universal metric sizes.

Use the chart below to convert your needles for your next knitting project!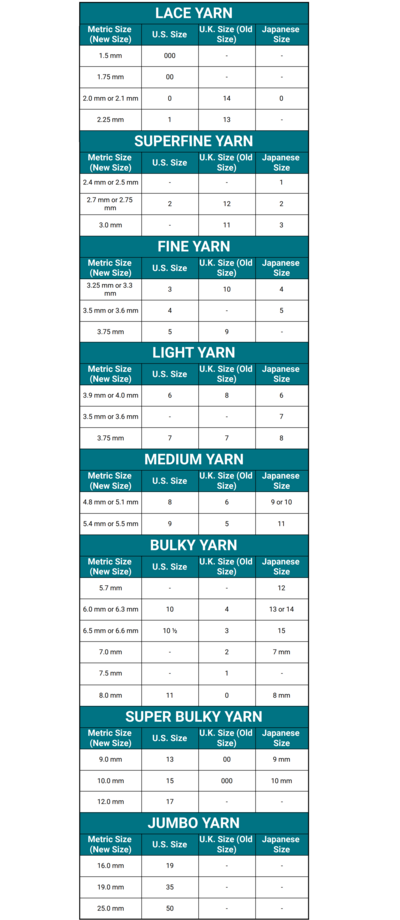 Knitting Needle Sizes: Old and New Conversion
What is the Most Commonly Used Knitting Needle Size?

The knitting needle size most commonly used is U.S. size 8, or 5.0 mm. It's perfectly suited to worsted weight yarn, the most popular weight of yarn, and it's neither too big nor too small, making it comfortable to hold.

Do Knitting Needle Sizes Matter?

For those of us who like to stick to our favorite needles (no matter how old they are), there is the added problem of converting old knitting needle sizes to the newer system of sizes!

Some people also prefer to use the older style of needles because of their typically smaller size. The downside to using the older needles is that it can sometimes be hard to know how to convert your old needle sizes to the new standard U.S. sizes or the popular metric sizes, and converting entire projects to match the needles you have can be a pain.

Lucky for you, we have made the handy chart below to help you convert those old patterns and needles!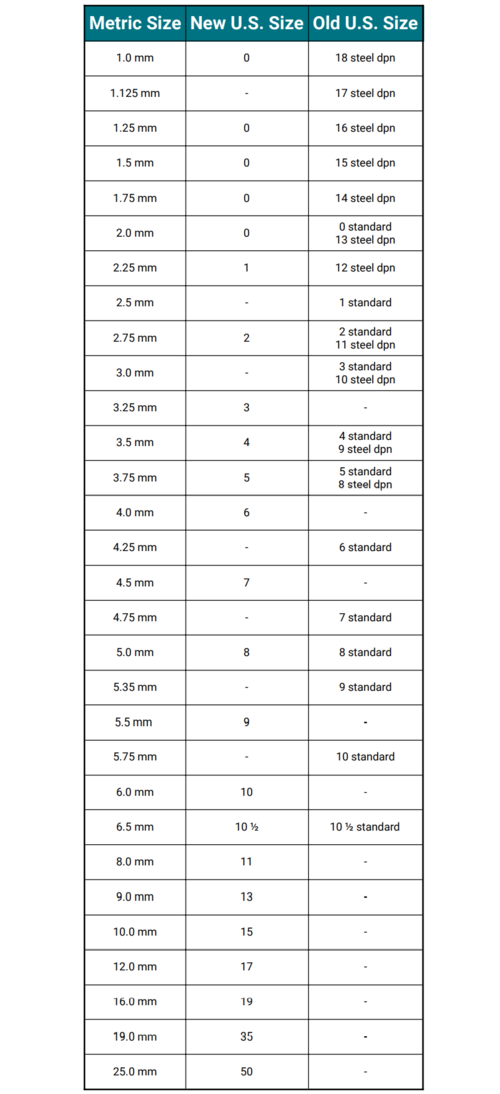 Knitting Needle Length
The length of the needles, while less important to the outcome of the overall project, should also be considered. The diameter of the needles has an effect on the gauge of the stitch and determines how small the stitches are, but the length of the needles really comes down to what is most comfortable.

Often, knitters find shorter needles to be more comfortable in the hand, but longer needles are often nice for knitters who are just starting out because they allow for more room for the stitches on the needle. Frequent knitters know what sizes work for them, but for beginner knitters, trying out different sizes is important.

Note that knitting needle length is usually the most important when referring to circular knitting needles. This is because, while knitting in the round, the length of your circular knitting needles is directly correlated to the diameter of the circular project you're working on. For instance, you would be looking at 16" circular knitting needles for something relatively narrow, like a hat, but when working on a sweater or infinity scarf, you may be called to use 32" circular knitting needles. You'll also find that you require longer circular knitting needles when knitting large items flat, such as shawls or afghans.
Needles for Lace, Superfine, and Fine Yarn (1.5 - 2.25)
These needles, on the smaller end of the spectrum, are great for projects like socks, stockings, and some baby knit patterns. These needles will give you very small stitches, so they are great for more delicate clothing items.

Try this pattern for Rainbow Sherbet Knit Socks with these fine needles: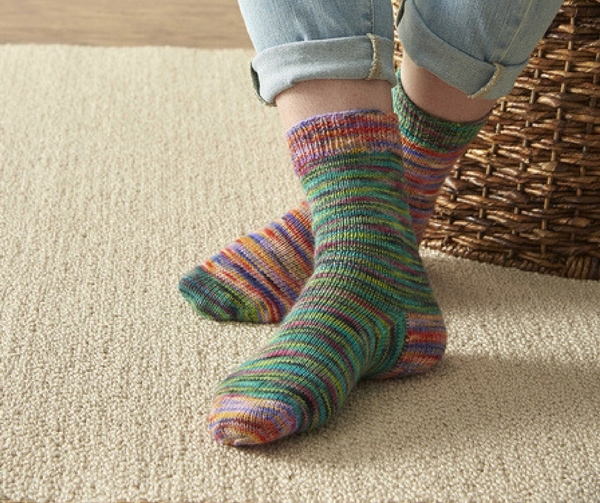 Needles for Light and Medium Yarn (3.75 - 5.5)
This range of needles is great for projects that use sporty weight yarn, double knit (DK) wool, and Aran wool. The most common types of patterns that use these needles are patterns for sweaters, afghans, and scarves!

Try this Calais Lace Shawl pattern with these needles: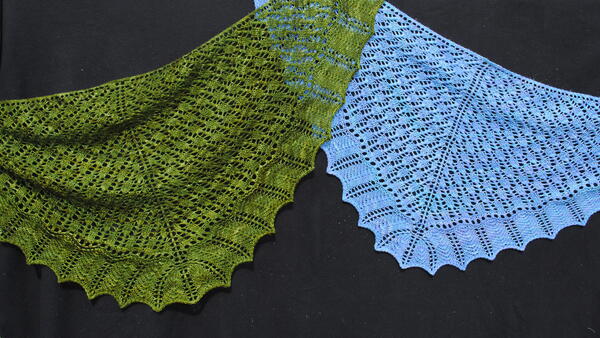 Needles for Bulky and Super Bulky Yarn (5.5 - 8.0)
This range of knitting needles is probably best used with thicker, chunky yarns. Roving yarn, craft yarn, and rug yarn are also great with these needles, as needles with this range of diameters can handle this weight of yarn. Projects that typically use this range of needles include knit afghans, sweaters and other winterwear, hats, and rugs. Needles this size are great for those who are just starting to learn how to knit!

Try this Endless Cables Knit Throw pattern with these needles: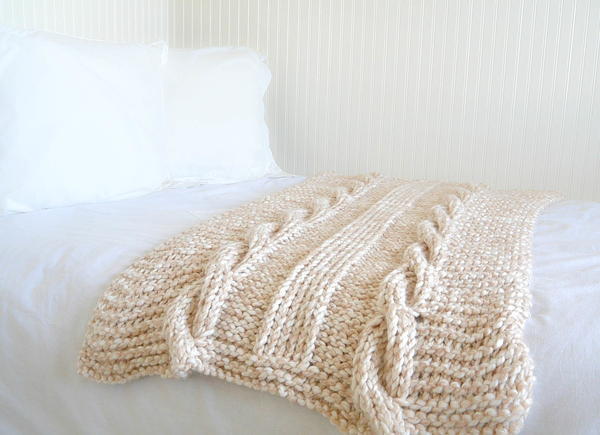 Needles for Jumbo Yarn (12.0+)
Jumbo yarn and roving yarn are perfect for knitting needles that are 12.0 mm and wider. If you've ever knit with yarn this weighty, you know that it can sometimes be a challenge. With jumbo yarn especially, it's important to use the right needles.

Projects that typically use these sizes of needles are often very thick and perfect to wear in the wintertime. Things like sweaters, rugs, thick scarves, and warm afghans often use these needles.

Try this project for a knit Rag Doily Rug with these extra bulky, 15 mm needles: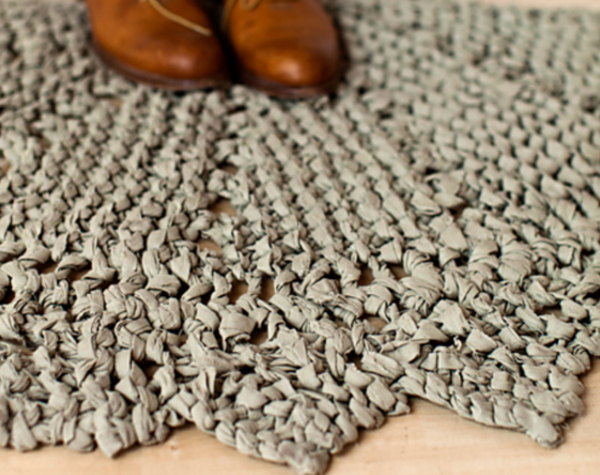 About the Author:
Your Recently Viewed Projects