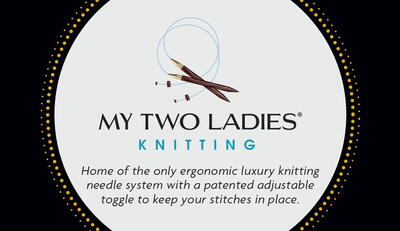 THE "Good for your Hands" handcrafted fiber art tools brand. Our PATENTED Adjustable Knitting Needle will be gentle on you and let you knit faster, longer and easier.

Handcrafted, sustainably sourced woods. Luxury look, feel, quality and ergonomically developed with your hand health in mind.

It's not a straight, it's not a circular, it's an ADJUSTABLE. You need to see it in action. Look at our tutorial on website.
Your Recently Viewed Projects