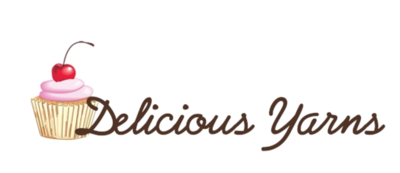 Delicious Yarns is the brain and belly child of Marcy Winter and Jacqueline Pinson. It started in the pots and pans of Stitch Café, a cozy little knit shop in Valley Village, California with a studio/kitchen that held dyeing workshops and various other classes.
 
Though Jacqueline had been making many palatable potions in her time as a dyer at Stitch Café, it wasn't until Marcy took ownership of the shop in 2008 that the dreamy dishes you see now came out of the oven. Marcy's vast knitting and crochet experience, paired with her keen eye for style and design brought just the right spice and specificity to Jacqueline's "pinch of this and dash of that" ways. With a shiny new set of measuring spoons, the two set about making the kind of yummy yarn they had always wanted to work with – savory tones with a touch of tang to keep things exciting, and yarn bases that are feasts of fiber decadence. We hope you find them as filling and satisfying as we do!
 
We offer a banquet of luxurious fiber blends such as Superwash Merino, Cotton Bamboo (bamboo blended with 51% combed organic cotton), Sea Cell Blend (a luscious blend of cultivated silk, superfine merino wool and sea cell), and Mohair SIlk Blend (a divine blend of cultivated silk, kid mohair, nylon, and polyester) yarns, all in a variety of weights. Exclusive knitting and crochet patterns and project kits round out the feast, and our newsletter subscribers each receive two free cowl patterns when they sign up (one to knit and one to crochet).
 
Our yarns are available at your Local Yarn Store, or in our new & improved online store.
Your Recently Viewed Projects