How to Substitute Yarn in Knitting
These 10 tips for how to substitute yarn will help you next time you're stuck at the craft store.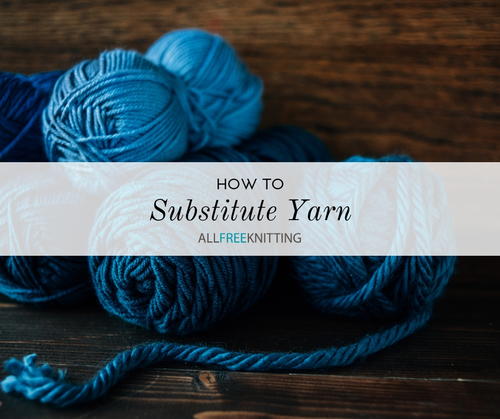 Don't you just hate it when you're preparing to knit a brand new pattern, drive all the way to the yarn store, then discover the yarn you need is out of stock or discontinued? You may be left wondering, "Which yarn weight do I choose? What yarn fiber do I need? How many yards was I supposed to get?" In these instances, knowing how to choose yarn that's right for your project is crucial. And this guide is here to help.

Difficulty finding the recommended yarn for a pattern is a struggle every knitter faces at one time or another. Luckily, this guide will teach you How to Substitute Yarn in Knitting for those difficult moments when you can't find the yarn you want and need to make an alternate choice. With tips for how to choose yarn for knitting (and maybe even tips for how to save money knitting), this guide will help eliminate your yarn-substituting stress next time you're at the craft store and can't find the skeins you need for your knit blanket pattern or scarf knitting pattern.
1. Substituting Weight
The first thing to consider when substituting yarn is the weight category. If your scarf knitting pattern calls for bulky yarn, substituting sport weight, or even worsted weight, probably won't be a good idea.
2. Substituting Gauge
If you can't find the yarn recommended for your pattern and need to find something else that will work, try buying one or two options, knitting a swatch, and checking your gauge. Measuring the gauge of the yarn you want to use is the best way to determine if it's an appropriate yarn substitution for your pattern.
3. Substituting Fiber
Another important factor of learning how to substitute yarn is fiber. If you're not careful, that warm winter hat you're knitting may turn out chilly and limp if you substitute cotton for wool. For example, substituting acrylic for alpaca in this Arctic Alpaca Hat Pattern wouldn't be a good fiber substitution. Be sure to match the fibers when you're doing a yarn substitution.

Pro Tip: Compare Fibers, Not Prices. There would seem to be no argument when price comparing bargain acrylic yarn to a 100% wool fiber yarn. However, your knit will turn out very differently with these two fibers, so this is not a smart substitution. Instead, compare brands and prices of the same fiber when working out how to choose yarn (there are many different brands and prices for the same kinds of fibers out there).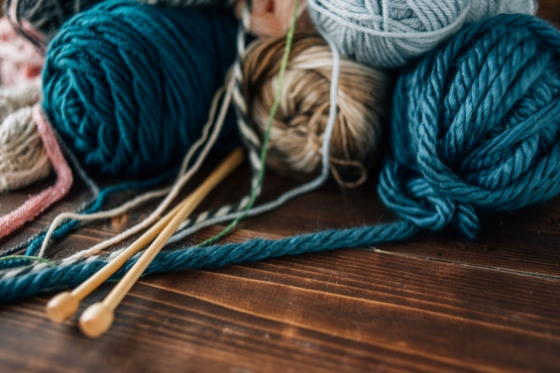 4. Substituting Drape
A light weight yarn knitted loosely will have a very soft drape, while a light weight yarn knitted tightly will have a stiffer drape. Similarly, a cotton yarn will drape differently from a wool or acrylic yarn, etc. Choose yarn that closely matches the recommended yarn to achieve an ideal drape. For example, this Lemon Lace Shawl Pattern would have a very different drape if you used a thicker yarn. 
5. Substituting Texture
Sometimes it's ok to fudge on fiber and weight when substituting yarn if texture is very important to you. For example, you may find a snuggly knitted cowl pattern that calls for thick, warm wool. If you prefer a softer texture, though, it may be appropriate to choose a softer fiber--just keep gauge, weight, and drape in mind, and be aware that the pattern might not turn out exactly as envisioned because of your substitution.

Pro Tip: Stick With a Brand. Yarn brands will likely have similar elasticity and gauge amongst their weights and colors, so you can probably find a substitution yarn that will work from the recommended brand.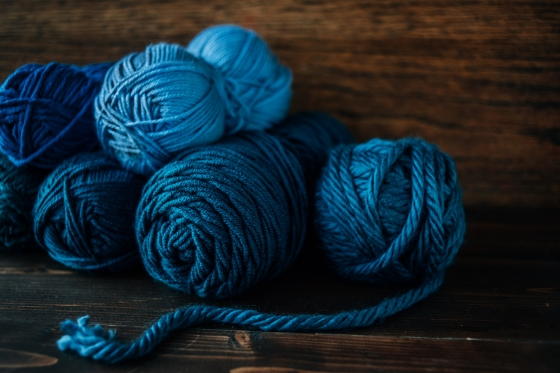 6. Matching Yardage
All skeins have different yardage. Calculate the yardage your pattern calls for and buy enough skeins of your substituted yarn to meet those needs. For example, if your pattern calls for 4 skeins of yarn at 200 yards each, you'll need to buy around 800 yards of your substitution yarn.
7. Matching Color and Complexity
Bold yarn choices can sometimes overwhelm the detail of your pattern. Counterintuitively, a bold, bright yarn works best with a simple knitting pattern, while muted colors work well for complex knitting patterns. Notice how the muted eggplant color shows off the cable knitting pattern so well in the Purple Haze Knit Hat:
8. Don't Be Afraid to Ask Questions
Finally, ask questions. If you're not sure if a yarn you're considering will work for your pattern, ask the yarn store employees. They will be happy to help if you have any questions about how to choose yarn. Or, ask your yarnie buddies. Your knitting friends will share their wisdom if you just ask!
Your Recently Viewed Projects