10 Cute Knitting Projects
If you're looking for things you can knit for your favorite baby or precious pup, these knitting ideas are perfect.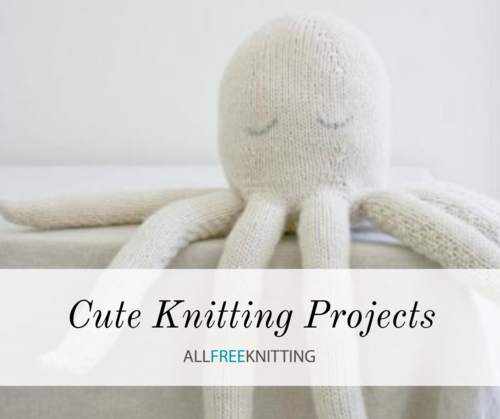 How many times have you looked at a picture of someone's crocheting and suppressed a squeal over how adorable it is? It's true that crocheting allows for a lot of freedom of motion, making adorable projects like kawaii amigurumi and precious wall hangings a bit easier to accomplish, but why should crocheters have all the fun? There are plenty of cute knitting projects that rival even the sweetest crochet patterns, if you know where to look.

Since I'll never pass up an opportunity to rave about my favorite knitting patterns, I decided to gather 10 cute knitting projects from every corner of AllFreeKnitting. Before you throw your needles down in exasperation and pick up a crochet hook because you just give up on trying to knit your niece a toy or your dog a sweater, peruse these patterns. You may just find that adorable amigurumi giraffe or that precious pincushion is easier to knit than you might think.
Your Recently Viewed Projects