Cozy Cardigan Patterns for Fall: 20 Fall Knitting Patterns
These cardigan sweater patterns will make a perfectly stylish fall layer!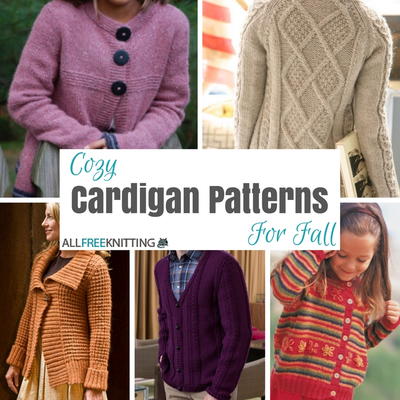 Sweater weather is the best kind of weather, and fall always seems to have the most, and best, days of perfect sweater weather. Taking those pullovers and knit cardigans out of the closet once the calendar hits September is an exercise in victory.

Cardigan patterns are truly the best of the lot, since they are easy to pack in your bag in case it gets cold, and you still get to show off the shirt you're wearing underneath, since cardigans don't have to close in front. They really are a necessary piece of clothing to have.

If you want to knit yourself something for your fall wardrobe, look no further than Cozy Cardigan Patterns for Fall: 20 Fall Knitting Patterns. Every one of these cardigans is perfectly warm and amazingly stylish. It's going to be hard to pick only one! You could make them all.

Since no fall wardrobe is complete without a few cardigans, whip out your knit cardigan patterns along with your knit cowls and knit headbands. You'll be glad you did!
Table of Contents
Stylish Cardigan Sweater Patterns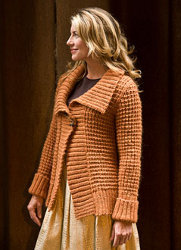 All of these cardigan patterns would be perfect to wear on a long walk through the woods, autumn leaves crunching beneath your feet. They are the perfect cuddly sweaters. Each one has a unique design as well, so you can choose which one suits your fall activities the best. Or make them all because they all look too cozy to resist!

You can wear these sweaters for any occasion, too. They can be dressed up or down when needed. You can wear one for a dressy Thanksgiving or just to cuddle up on the couch.

Treat yourself, because you will always have a reason to wear a cardigan. 
Extra Texture and Design Cardigan Patterns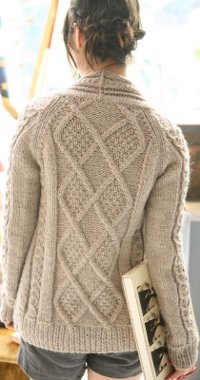 These cardigan sweater patterns are just as cozy as the ones in the previous section, but they have more intricate patterns and colors. From cable knit designs to bold chevrons, you will find something fun to create. Or, if you've never tried one of these methods, you could give it a shot!

You can also choose whatever colors you want. Neutral browns and creams are always good for fall, but a deep maroon or rust orange pattern would be equally as stunning! Whatever color you make these cardigans in, you are sure to love them.

There are also a few patterns for men in this list, so if you know a guy who is hard to shop or make for, you should consider making one of these patterns. The Men's V-Neck Cable Cardigan is especially sophisticated. What a thoughtful gift it would be!
Cardigan Patterns for Babies and Kids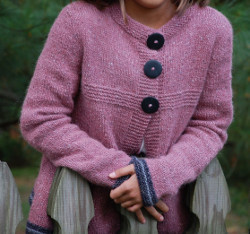 Of course, you can always be knitting something for the young people in your life. They're growing all the time! Pick out a few of these patterns for different ages so you can be ready when they hit the next stage. 

Patterns for babies and kids also make great gifts for baby showers, birthday parties, or back to school. They will appreciate the love and care that went into such a wonderful, handmade gift. Your love for knitting might rub off on them, too!
What's your favorite fall knitting pattern?
Your Recently Viewed Projects