Spreading Christmas Cheer: 12 Knit Afghan Patterns + Pillows
It happens every year. One minute, you're enjoying those cool, autumn nights. The next, winter is here and Christmas is right around the corner. There's no better way to escape the harsh winter chill than to snuggle up with a cozy knit afghan. Since most knit afghan patterns require only basic knitting stitches, you don't have to be a professional to learn how to knit a blanket and join in on the fun. You're literally stitches away from adding your very own knit afghan to your home.

In the spirit of the holiday season, we have compiled a list of our Christmas knit afghan patterns. Like other knit afghans, these cozy knits will not only keep you warm and toasty throughout the night, but they also make for the perfect home decorations for the Christmas season. Simply drape them over the back of your couch for an added pop of holiday cheer in your home.

That's not all! We've also included some of our best Christmas knit pillow patterns to add to your other decorations. Put them on display and wow your guests with your Christmas knits. Whatever you choose to knit, you're sure to find a new holiday tradition among these beautiful knitting patterns.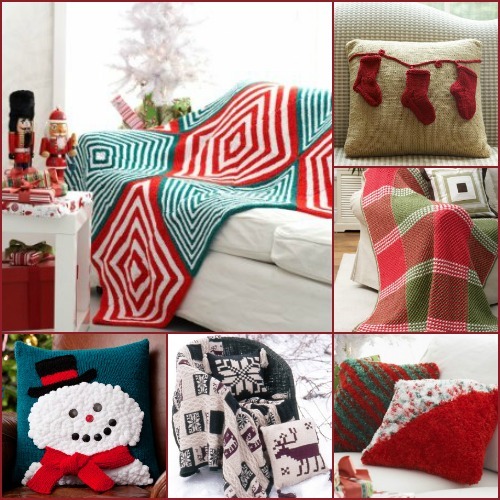 Spreading Christmas Cheer:
12 Knit Afghan Patterns + Pillows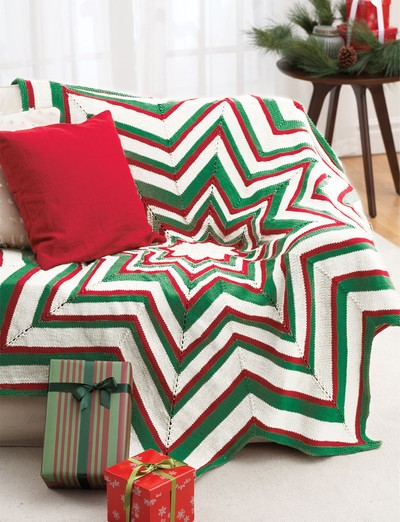 For many, Christmas often brings the harsh chill of the winter season. We have just the easy knitting patterns to help you stay warm and toasty all throughout the night. Choose one of these lovely knit afghan patterns. You're sure to love the new addition to your home. Your holiday afghan will not only keep you nice and warm on the chilly nights, but it can also add a certain pop of Christmas to your home.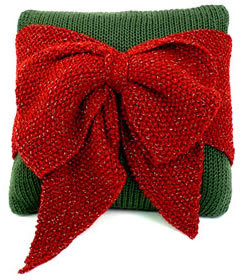 If you're looking for even more ways to bring the warmth of Christmas to your home decor, we have just the thing. From the subtle Cozy Knitted Cushion to the merry and bright Holiday Cheer Pillow, you just can't go wrong with these cute and cozy knit pillow patterns!
For these unbelievable knitting projects and a ton more, check out How to Knit Afghans and More: 300 DIY Home Decor Patterns!
Your Recently Viewed Projects