How to Knit the Double Woven Stitch
Learn how to replicate the woven look with knitting!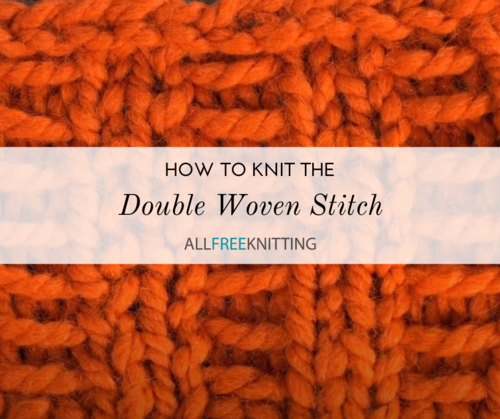 The Double Woven Stitch is a cool stitch pattern and a really easy way to shake up your knitting. While the woven look is so in-vogue right now, it's difficult to replicate the look and feel of woven fabrics with knitting. The Double Woven Stitch cleverly uses slipped stitches to give a cool ladder-like effect to your knitting that makes it appear to be woven. Though it may appear complicated, it's actually surprisingly easy to pull off and requires little more than knowing how to knit, purl, and slip your stitches. Let's go over how to knit it step-by-step.
Step-By-Step
Set Up: Cast on a multiple of 4 stitches, plus 2. In the example below, we've cast on 6.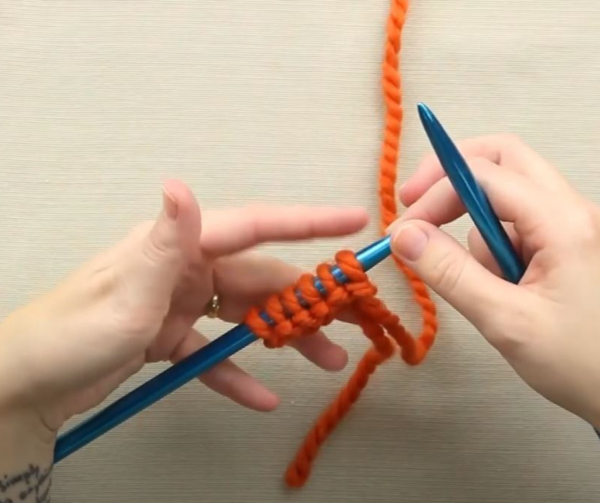 The first row is the right side row. To accomplish this, you'll knit the first two stitches, then move your yarn to the front and slip the next two stitches purlwise onto your righthand needle.

Repeat this until you've reached the last two stitches, and knit those.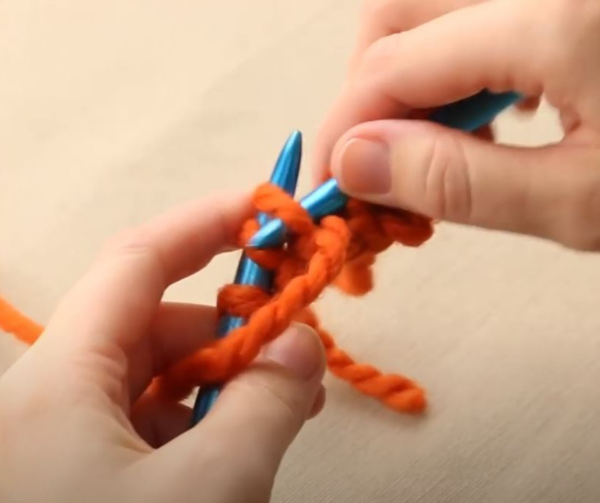 On the next row, or the wrong-side row, you will always purl across.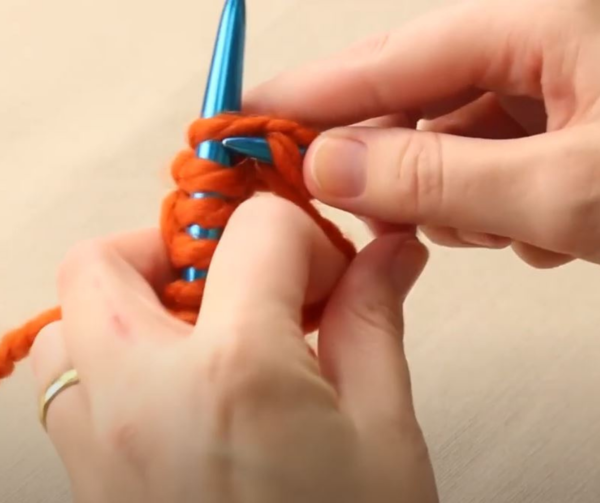 Written Pattern
CO a multiple of 4 sts + 2.

Row 1 (RS): *k2, sl2wyif; rep to last 2 sts, k2.
Row 2 (WS): p across

Rep rows 1 and 2 for the double woven stitch.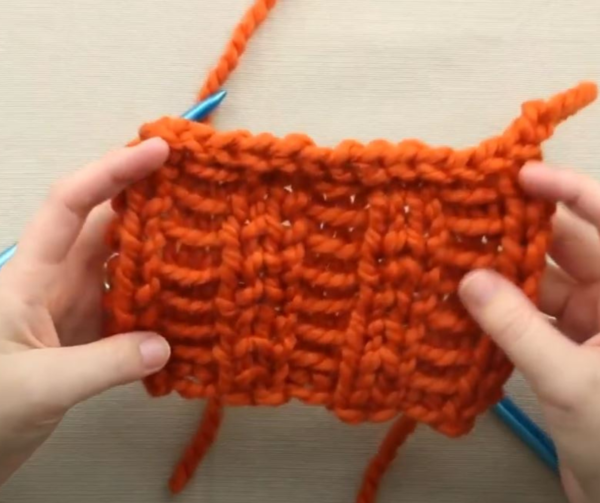 Abbreviations
CO = cast on
st(s) = stitch(es)
RS = right side
WS = wrong side
k = knit
p = purl
sl2wyif = slip 2 stitches with yarn in front (bring yarn to the front of your work as if to purl, slip 2 stitches purlwise one at a time onto your righthand needle
* = repeat whatever comes after the asterisk the given number of times
rep = repeat(ing)
Your Recently Viewed Projects