10 Romantic Knitting Patterns
These patterns are great for knitting for Valentine's Day, a special anniversary, or just because.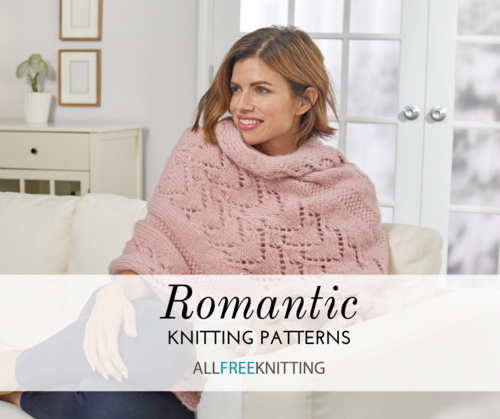 Whether you're planning to knit for a date night or knitting for valentine's day, romantic knitting patterns are what you're looking for. These ten patterns run the gamut when it comes to romance, spanning everything from gifts to your loved one to cute outfits for a romantic night out. While knitting seems like a solitary activity sometimes, the truth is that everything we knit serves a purpose, and sometimes that purpose is a little courtship.

I like to keep some of these patterns in my back pocket for Valentine's knitting; since I'm not all that great at paper crafts, every February, I opt to knit my husband a heart instead, be it in the form of a coaster or a pillow. It's a little dorky, but it's a tradition the two of us have grown to cherish. Growing up, my parents used to give me a little something for Valentine's Day; knits would be a cute idea if you're the kind of parent who does the same.

That said, these romantic knitting patterns are definitely geared towards you and your partner. Click around and find your favorite!
Your Recently Viewed Projects