10 Free Knitting Patterns for Dogs
These dog knitting patterns will probably get you more excited than knitting for yourself, to be honest.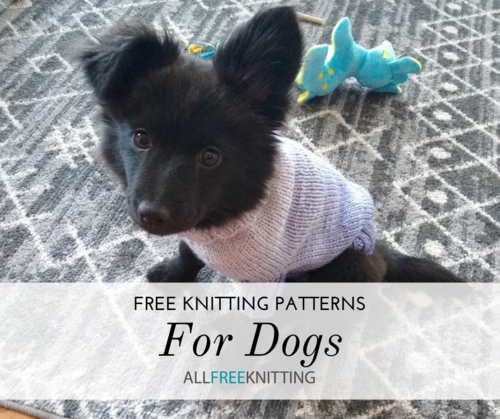 If you're looking to shower your dog in knitted love, these free knitting patterns for dogs are for you. Being locked away for a year was devastating, but if we can all agree on one positive to come out of this entire situation, it's that people all around the world adopted more dogs. Maybe that includes you. If you have a new little puppy or sweet old dog to care for and you also knit, you've probably found yourself wondering how you can use your talents to whip up something with love in the stitches, but something reasonable.

After all, you probably don't want to face the judgment of people who don't understand what it's like to live and breathe for your dog. Maybe even your own spouse doesn't understand, and they don't have to. There are plenty of free knitting patterns for dogs on this list that have a practical use and your dog will be sure to love. That said, there are certainly also plenty of patterns that do not. We recommend that you knit them all.

Sign up for our free email newsletter for more amazing patterns!
Your Recently Viewed Projects