How to Knit 1 Below (K1B)
Most commonly used in Fisherman's Rib, the K1B is way easier than it sounds!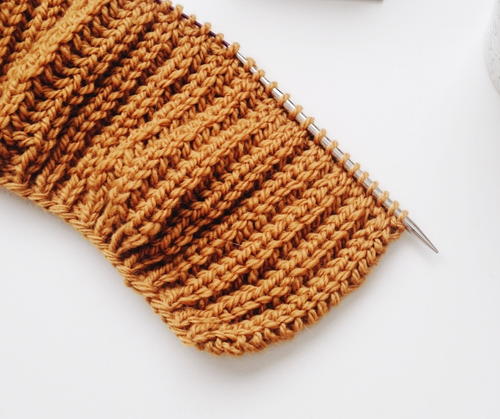 Whether you're knitting something extra soft and squishy, looking to add some dimension to your work, or simply working a textured stitch like the rose stitch, the knit 1 below stitch (or K1B) is an essential skill for all knitters to know.

Most commonly found in the fisherman's rib stitch, the K1B (and the similar P1B) are fairly easy to work, but there are several aspects of this maneuver that make it challenging for some beginners. In particular, sweeping the stitch off the needle when you're done sort of goes against most knitters' instincts because you haven't worked directly into the stitch being swept off.
 
1. Work until your pattern calls for the K1B
Typically this is used for decorative purposes (to give a stretchy, almost mini-eyelet look) or in fisherman's rib stitch, to give extra stretch.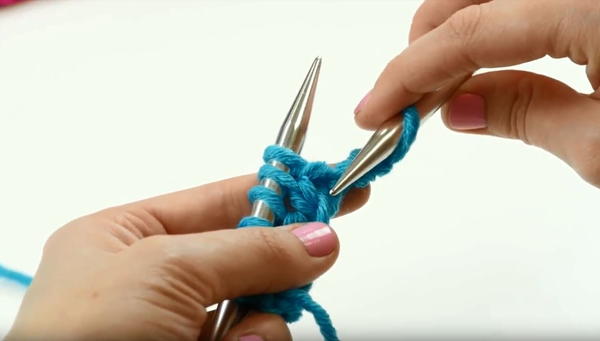 2. Identify the loop below the stitch
This is the trickiest part of working a K1B. Make sure you aren't knitting into the side of the stitch or into the stitches on either side; if you do this, the stitch you sweep off the needle at the end will become a dropped stitch, and your work will unravel.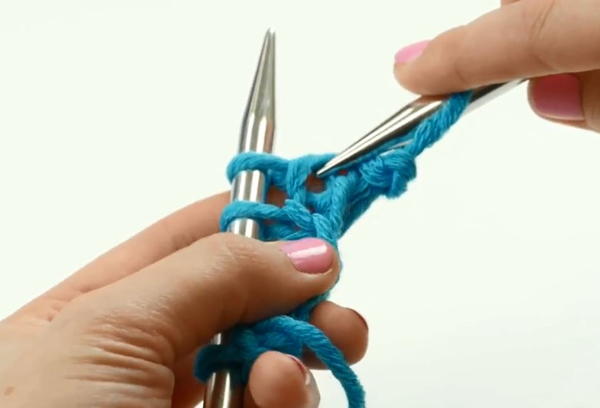 3. Insert your needle knitwise
Insert your working needle into the stitch below as if to knit.

Note: For a P1B, you would work this in a similar way but purlwise (from back to front).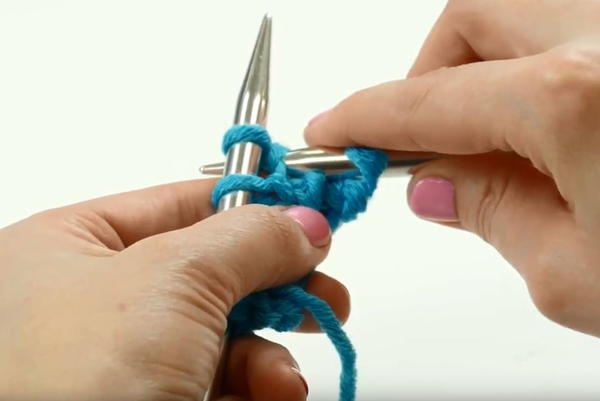 4. Wrap your yarn
Wrap your yarn around your working needle just as you would a regular knit stitch.
5. Pull the yarn up and through the stitch below
As above, you will pull the yarn up and through the stitch that you're working, just like a regular knit stitch; however, this can be a little tricky to master at first with a K1B because you don't have your other needle right next to it to help guide the yarn through.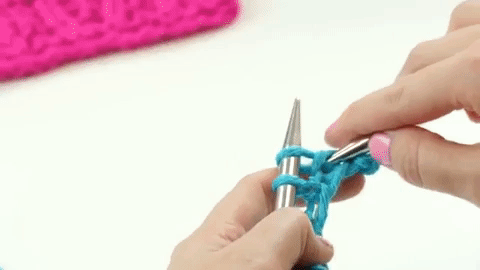 6. Push the old stitch off the needle
Once you've pulled the yarn through, you've completed your K1B, and you can sweep the old stitch off the needle.

Note: This is where beginners typically second-guess themselves. If you're not used to it, this can feel like you are dropping a stitch, but don't worry! The way the K1B stitch functions, this stitch will remain secured.
Do you have any tips and tricks for working a K1B?
Let us know in the comments!
Your Recently Viewed Projects