31 Kitchen Knitting Patterns: Free Knit Dishcloth Patterns and More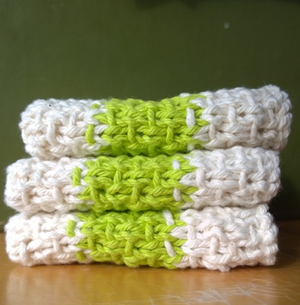 It's easy to knit for your baby, or to knit yourself a sweater or two. Sometimes it's hard to find other places to put to use your talent and hard work. Have you considered knitting for the kitchen? If not, you may want to check out these knitting patterns. Free dishcloths, hotpads, cozies and more are on this list, and they're often overlooked projects. For some great ideas for kitchen knits, click around these 29 free knitting patterns to find ones that speak to you.
The problem with kitchen supplies that you find in the store is that it always seems like everyone else in the world has the exact same things. How do you avoid that feeling of deja vu when you see your friends' kitchens? When you knit your own dishcloth or apron, you are guaranteed a unique and special item. Knit kitchen decor is also a wonderful way to introduce some coziness into an otherwise cold, unimaginative area. If you've been looking to make your kitchen a bit more homey, these free knitting patterns are your next step.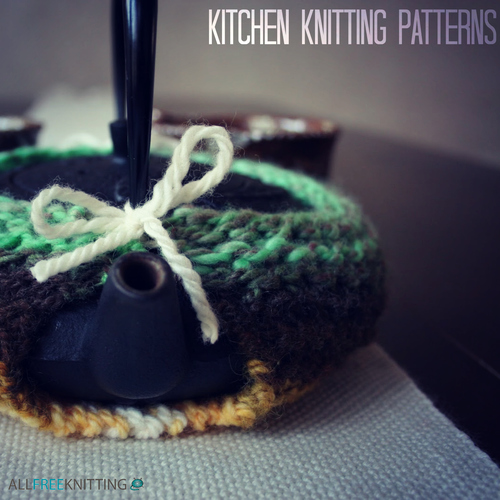 31 Kitchen Knitting Patterns: Free Knit Dishcloth Patterns and More
Table of Contents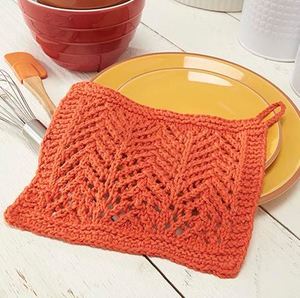 These knit dishcloth patterns are great small projects to occupy your time and add a bit of comfort to your kitchen. We have simple, square knit dishcloth patterns for a clean, traditional look, or more interestingly shaped dishcloths for a fun and quirky spin on your kitchen. These also make fantastic housewarming gifts, so if you find yourself with some time (and yarn) to kill but you have plenty of dishcloths yourself, why not make some for that couple who just got a new place?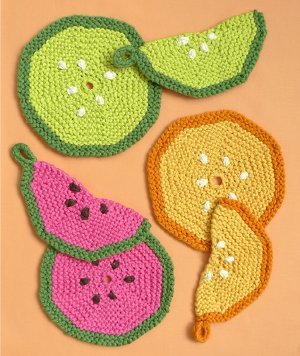 It seems like everyone is always in need of more potholders. Mine burn, get stained beyond repair, and fall victim to the overly-curious dog. In cases like these, it's nice to have some free knitting patterns for hotpads around so you can whip a few up with your leftover yarn. As long as your yarn is thick enough and your stitch tight enough, just about anyone can knit a hotpad or two. Just be sure to use these free knitting patterns to make yourself a few spares. You never know what might happen to the next one!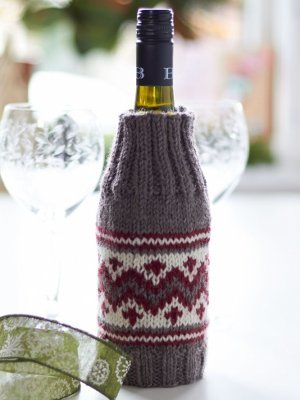 Sure, you don't necessarily need cozies in your kitchen, but is that a reason to not knit them? Let's face it: cozies are cute. Every teapot, mug, and wine bottle in the world looks more adorable surrounded by a knit cozy. Feed your cozy addiction with these knitting patterns. Free patterns for cozies always seem to be in short supply, but we've collected the best of them so you never have to dig around for them again. Just don't blame us if your kitchen is positively covered in cozies within the month.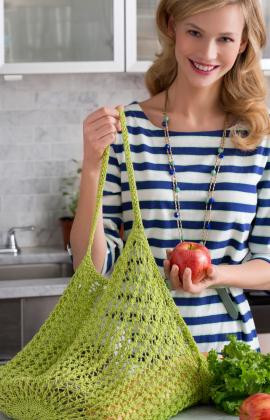 We have a ton of free knitting patterns for everything in the kitchen, and that includes the odds and ends. After all, you can't knit dishcloths, hotpads, and cozies forever (or maybe you can)! Here we have a few knitting patterns for adorable aprons to wear while making your favorite dishes, a basket to keep some of your important knicknacks in, and even a couple of market bags to help carry your fruit and vegetables back home from the farmer's market. With free knitting patterns like these, why buy anything?
Follow AllFreeKnitting's board Knit Dishcloth Patterns on Pinterest.
Your Recently Viewed Projects