11 Free Knitted Dishcloth Patterns of Animals
These knit animals patterns for dishcloths will liven up the kitchen for everyone!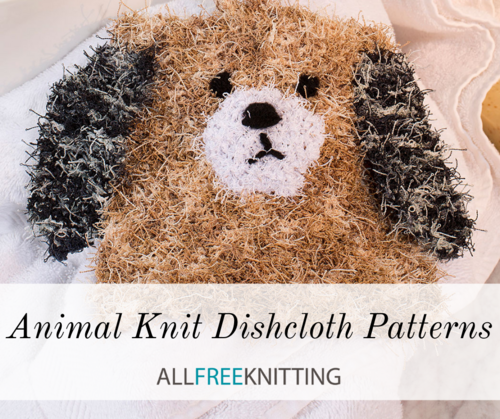 Whether you're a sucker for the animal kingdom or you have a little one at home that you're trying to get excited about learning to do chores, these free knitted dishcloth patterns of animals are the way to go. Why knit a simple square dishcloth when you could find knit dishcloth patterns of foxes or dogs? That's the question I keep asking myself with just about any practical knitting pattern. We, as makers, have the power within us to make something fun and unique, so why don't we take advantage of that?

If you're not the kind of person to have knit animals living in your kitchen rent-free all the time, consider knitting a couple for different holidays or seasons. Consider knitting up an owl dishcloth for the autumn season, or a kitty dishcloth to commemorate Fluffy's first day in her forever home. Fancy knit dishcloth patterns are always a fun and festive way to jazz up your home for a special occasion.

Sign up for our free email newsletter for more amazing patterns!
Your Recently Viewed Projects