15 Beginning Knitting Patterns: Free Knitting Patterns and Tutorials to Teach your Kids to Knit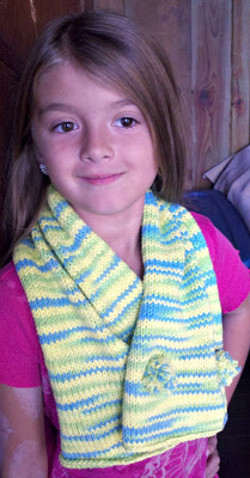 It's widely accepted that the best time to learn a new skill is when you're young. The child's brain simply picks up on so much more than we do, and so much faster. Why not teach your kids how to knit when it's still easy for them? These knitting basics tutorials and free knitting patterns will make beginning knitting a cinch for your kids. Go over the tutorials yourself to refresh yourself of the basics and be their personal knitting teacher. Can you think of a better way to bond with your children while also teaching them a valuable skill?
Maybe one day your kids will be ready to tackle the bigger projects you find on AllFreeKnitting every day, but in the meantime, these projects and tutorials are just the thing for beginning knitting. We even have some free knitting patterns just for kids so they can make themselves a scarf, or a scrunchie. Aside from learning how to make their own lovely articles of clothing and accessories from yarn, you will also be teaching your children the valuable lessons of patience and persistence, and giving them room to be creative while still practicing careful rule-following.
---

---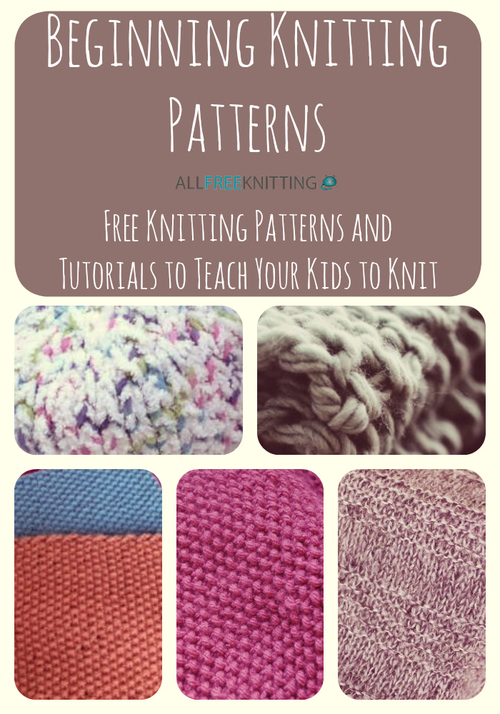 15 Beginning Knitting Patterns: Free Knitting Patterns and Tutorials to Teach your Kids to Knit
Table of Contents
The best place to start when you're beginning knitting is with the basics, and once your kids have these down, they'll be able to dive into the free knitting patterns. From casting on to casting off, we've included all of the knitting tutorials your little ones will need to make the most simple of patterns come to life. Once they've got a good grasp on these more simple concepts, you can start to teach them more complicated techniques and stitches. In the meantime, these are lighthearted enough to introduce your tykes to the exciting world of knitting.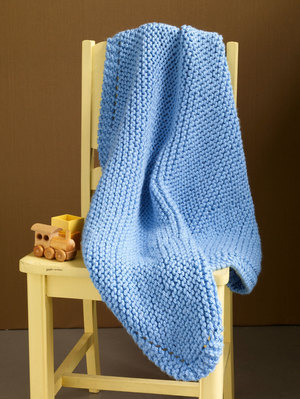 Now that your kids have gotten a hang of the basics (and maybe ruined a few feet of yarn), they're ready to start some of these free knitting patterns. We've picked out some of the easiest patterns we have to help get their feet wet on their journey of beginning knitting. Remember to allow your children to get creative with these patterns; pre-ordained patterns are nice, but in the end, the project is truly yours when you put a little bit of your soul into it! Don't be too serious, let the kids have fun, and they're sure to associate knitting with a happy, exciting time in their lives.
---

---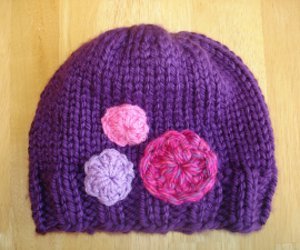 Now that your kids have made a couple of our easiest beginning knitting patterns, we have a special treat: some free knitting patterns just for kids! This way, your children can knit things just for themselves so they can go to school and show off to everyone else the skill they just learned. There is little more rewarding than putting to use a project you just finished, and now your children can feel the satisfaction of a job well done. Help them out, or let them do it all on their own; it's all up to your children. Just be sure to reward them for all their hard work once they're done!
Your Recently Viewed Projects