How to Knit Three Together (K3TOG)
This right-leaning double decrease is so simple to work!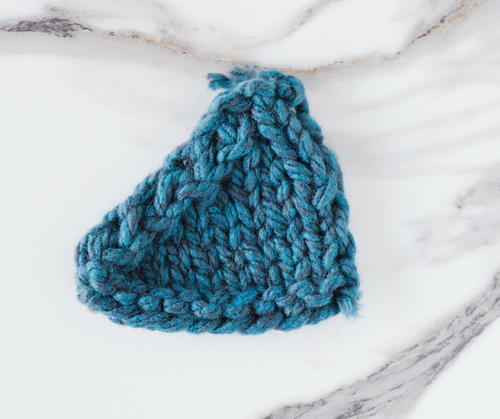 How to Knit Three Together K3TOG
The knit three together decrease (abbreviated k3tog) is one of the most common decreases in knitting. In particular, this decrease is a right-leaning double decrease, meaning that, once you've worked your k3tog, you will have two fewer stitches than before.

One thing to keep in mind with decreases like this one and the p3tog is that they will lie a little flatter and look "cleaner" in your knitting if they are framed with another stitch; in the example video above, Heidi saves one stitch at the end of the row that isn't a part of the decrease to give the decrease a border.

Instructions
Work in pattern to the point in your pattern that calls for the k3tog.

Insert your working needle into the first three stitches on your needle as if to knit.

Yarn over and draw the loop in and through all three stitches.

Sweep all three stitches off of the needle.
Your Recently Viewed Projects