How to Fix a Pulled Stitch (Snag)
Sometimes called "snags" pulled stitches are devastating to find in your knitting. But luckily, you can fix them with ease!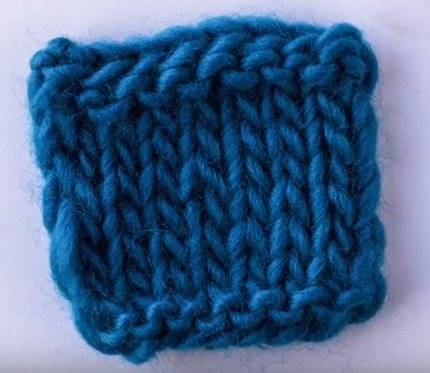 How to Fix a Pulled Stitch in Knitting
Pulled stitches, also sometimes called snags, are some of the most frustrating knitting mistakes you can come across. Luckily there are a couple of ways to fix it! These often happen later on, when you're actually wearing your knitted garments and they get caught on a zipper or a doorknob. This kind of everyday wear and tear is easy to fix, though, and your knitting will look just as beautiful as it did right off the needles.

There's no reason to let those random snags ruin your day. Fixing these snags is important for caring for your knitted garments and making them look their best. The best part is you don't need a lot of fancy tools in order to remedy a pulled stitch. Check out the video to learn about Heidi's best tips and tricks and you'll be well prepared the next time you encounter a stitch gone awry.

Instructions
Pull your fabric out in both directions to get the pulled stitch back in place.

Identify the loop of yarn that makes up the other end of the pulled stitch.

Using your knitting needle, tug on this piece of yarn lightly to bring the pulled stitch back in even further.

Continuing down your row of stitches, pull lightly on the loops to even out the distribution of the yarn.
Another Tip for Evening the Tension
Sometimes there are just a few stitches that won't slip back into place. If the trick above doesn't work to even out your tension, you can simply block your knitting again to even out any gaps in your fabric.

Check out our tutorial on how to block your knitting!
Your Recently Viewed Projects