16 Amigurumi Knitting Patterns for Beginners
How CUTE! These easy amigurumi knitting patterns for beginners make excellent gifts.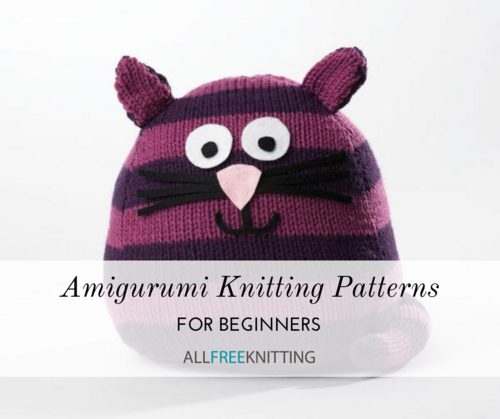 Who says amigurumi is just for crochet? If you've got crochet envy, you'll love this list of 16 Amigurumi Knitting Patterns for Beginners. In this collection, you'll find a variety of adorable critters to knit for your little ones. Even if you don't have any little ones around, these patterns are so cute, I won't judge you if you make one for yourself! Besides being cute, amigurumi knit patterns are also great projects for using up leftover yarn. So bust out your old yarn stash, browse through these patterns, and start making some extra cute amigurumi!

People often say that knitting is best suited to garments, but easy amigurumi knitting patterns for beginners like these can prove them wrong. Not only are they simple to make, but they stand the test of time (and they're a bit more huggable than classic crocheted amigurumi). It goes without saying that such cute projects make great gifts, simply because of the aww-factor. Indeed, you can throw these knit amigurumi toys so quickly that you'll never need to scramble for a last-minute gift idea again.

Animals aren't the only cute things out there, and the translation from real life into knitted form has the pleasant side effect of making things — anything — cuter. Or maybe that happens when you stitch on the tiny eyes. Either way, these patterns feature unexpectedly adorable patterns. These knit amigurumi patterns for beginners charmingly combine a cartoonish-appearance with unexpected objects, resulting in fun projects that kids will cherish.
Sign up for our free email newsletter for more amazing patterns!
Your Recently Viewed Projects