10 Must-Have Knitted Jacket Patterns
These jacket patterns are perfect to beat the incoming chill.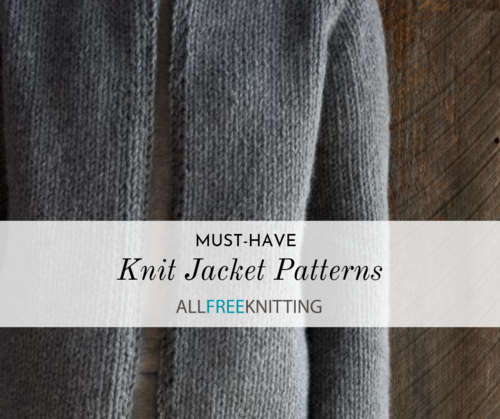 It's the weekend and the weather is in that awkward in between stage where it's not quite cold enough to wear a winter coat, but it's definitely too chilly to go out in just a top and jeans. That's where this collection of knit jacket patterns comes in. Along with their vibrant colors, tightly knit fabric and effortlessly chic appearance, these comfortable garments are meant for those strange transitional periods between seasons.

My favorite part about these free knitting designs is that they're incredibly versatile. Dress your jacket up or down easily depending on your shoes and accessories. Additionally, knit jackets look great worn both indoors and outdoors. That means the next time the office feels a little drafty, simply throw on your favorite knitted jacket pattern to warm up without sacrificing your professional style. Since there are many free jacket patterns available, this selection of 10 must-have knits should help get you started.
Your Recently Viewed Projects