How to Knit with Multiple Strands of Yarn
Knit twice as fast with this fun technique!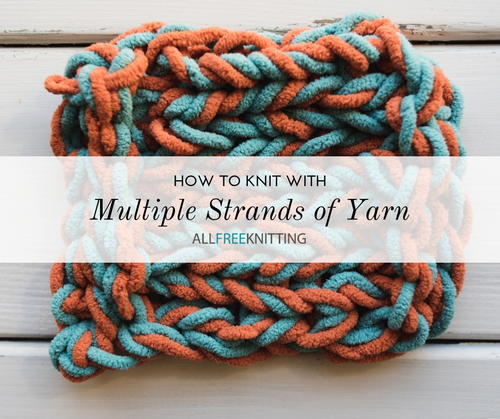 Working with two skeins of yarn at once can really make a project unique and quicker to knit. This How to Work With Multiple Strands of Yarn knitting video has some extremely helpful tips and tricks for how to successfully knit with two strands. From your type of yarn, to your needle size this guide will make sure that you are perfectly prepared to take on any knitting project where you have to work with multiple strands at once. Check out this video tutorial to see how you can master this knitting technique!
Watch and Learn
Watch the video below to learn the best tips and tricks for knitting with multiple strands of yarn simultaneously. For more videos like this one, be sure to subscribe:
1. Pick Your Yarn
2. Determine the Proper Needle Size
3. Practice and Mentally Prepare
One thing that you will have to get used to that can take some time would be holding two strands of yarn at once, and acting like they are just one strand. This can be tricky when you are first starting, so just be conscious of it. 
4. Begin Working With Your Yarn
Make sure that every time you go to knit you are working through BOTH loops. Stay very aware of this as you are knitting, because knitting only one loop can cause loose loops throughout your work. 
Your Recently Viewed Projects