Escaping a Knitting Rut: 15 Knitting Inspiration Ideas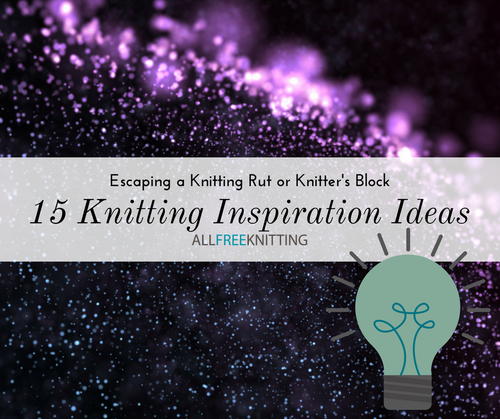 We have all been there at one time or another! After months or even years of knitting with intense (questionably obsessive?) enthusiasm, the spark fades. Whether you're sick of making the same project over and over again or just find yourself bored with every single pattern idea you come across, finding yourself in a knitting rut can be painful and a little disheartening. I like to call this "knitter's block" and it is a very real thing. This kind of rut usually happens after lots of big projects or once you've passed out of the honeymoon period of learning how to knit. Plenty of knitters contend with it! That's why we have compiled this list of ideas for how to find knitting inspiration when you just don't feel like knitting or really just want to try something NEW and exciting.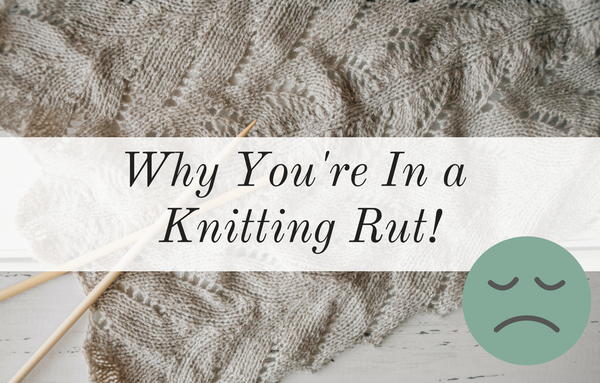 Why You're In a Knitting Rut
There are a few reasons why you might be in a knitting rut. Here are the most common reasons! (I promise you're not alone.)

You're a Newbie Knitter
New knitters often fall in love with knitting pretty quickly. Learning how to knit can be downright intoxicating. You quickly knit row after row after row in knitting bliss. Eventually, though, the knitting honeymoon might be over. Once knitting is not as challenging, many knitters end up being a bit bored. This is a great time to try a new stitch or challenging pattern.

Knitting Hurts
Some knitters suffer from hand or joint pain, especially those with arthritis. If you are finding knitting physically too difficult or demanding, it can be hard to keep it up. If this is the case, try simpler patterns with thicker yarn which is easier to work with and easier on your joints.

Suffer from arthritis? Check out this helpful article from our friends at AllFreeCrochet.com about crocheting with arthritis. Many of the suggestions like when to crochet and how to adjust your technique are relevant for knitters, as well.

You Need a Break
Maybe you have been knitting way too much. Maybe you have over-promised handmade items to your friends. Remember that knitting is just a hobby (for most). If you need a break, don't feel guilty about pressing pause and putting the needles down for a while.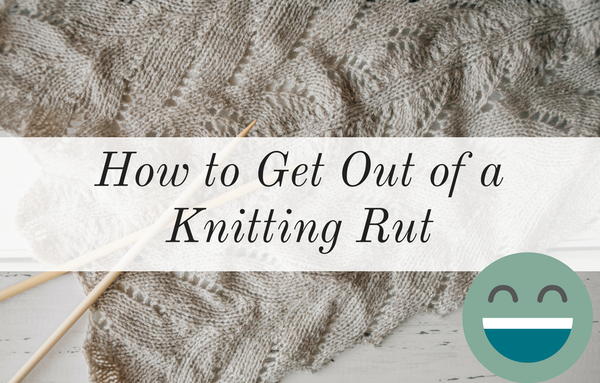 Finding Knitting Inspiration When You're in a Rut
Looking to escape the blah and the blues when it comes to knitting? Check out the ideas below for some brand new knitting inspiration. Many of these ideas come straight from our readers. 

1. Trying something totally new and crazy!

Most of the time, a knitting rut can be solved by making a new and interesting project. Are there any insane projects you might want to try? Make try working with extra chunky yarn or even arm knitting for a new take on your old hobby.

Dot Pickles: I trawl online knitting sites for different and unusual patterns.

Joanne Creaser-Whynacht: I did the same thing, then a few years ago I decided to broaden my knitting abilities. I have come a long way but I realize I will never get to the bottom of it in one lifetime. Try new things, start small, youtube is your best friend, don't be afraid of mistakes, join a variety of FB knitting groups, forge ahead! And most of all have FUN! Let us know how it works out for you.

Laura Thorp: I get on YouTube and try out new stitches, or skills I've been wanting to learn but haven't tackled yet. Always a new knitting adventure to be had somehow! 

Looking for something new to try? Arm knitting is an out-of-the-box knitting technique that can be a ton of fun and really inspiring. Plus, it's fast! Check out our Full Collection of Arm Knitting Patterns.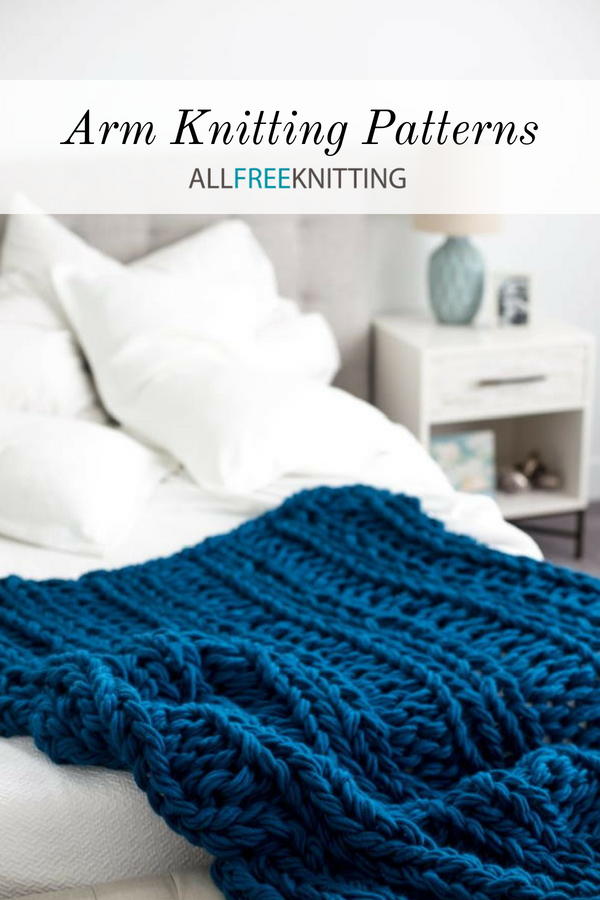 2. Work on more than one project or pattern at once.
This is THE secret most veteran knitting enthusiast to keep their knitting life interesting. Working on more than one project at a time helps you vary what and how you are knitting. Consider working on one big and longterm project like an afghan or sweater and make fun, smaller items like scarves and hats in-between.

Erin Lokken: I knit mostly for pleasure but I take requests too. For my own chosen project, I'm working on socks for my sister for Christmas. I'm also working on a requested baby blanket for a coworker. I have limited needles so to have more than one project means I'm working with multiple yarn weights which limits the ruts.
Nola Rebelle I always have more than one project going and move from one to the other as it pleases me.

Marilyn Rubin: I never knit the same pattern twice. Might do multiple sweaters, but all different patterns. On second scarf right now, totally different pattern. With socks, make sure at least the heel is different.

3. Knit for someone in your family.

The act of knitting can be a ton of fun all on its own, but for some added accomplishment make something for someone you love. You'll be surprised how much easier it is to be motivated when you know you will be giving your project to a loved one. Plus, if you plan on knitting something for their birthday or a holiday, it is super easy to stay motivated. You have a deadline!

Sandra Peters: Have kids or grandkids to knit for.

4. Knit for Charity

There are SO many ways to knit for charity. Knitting for charity can give you a sense of something bigger and really serve to motivate you while you're working on a project. Some popular knitting for charity items includes chemo caps, hats for preemie babies, knitted knockers for breast cancer survivors, and prayer shawls.

Deb Wirtel: Buy all kinds of colored yarn. I knit for baby charities so it's easy to knit the same thing. Babies are in need!

Ellen Hansen: Now that my daughter and her friends will no longer need baby items, I've moved my focus back to chemo caps. This year I participated in the Tiny Hats for Tiny Babies program and it just dawned on me how I can do both. After each chemo cap (or two, depending on how much yarn I've used) I'll knit a tiny hat in the yarn leftover from the chemo cap. Still hats, but I don't consider it being in a rut. At this point, it's more of a passion.

Stephenie Milne: Knitting and donating makes to others helps

One of our favorite types of charity knits is the prayer shawl. AllFreeKnitting runs an annual prayer shawl drive and donates hundreds of shawls a year to Rush University Hospital. Check out our Guide fo Giving a Prayer Shawl for more info.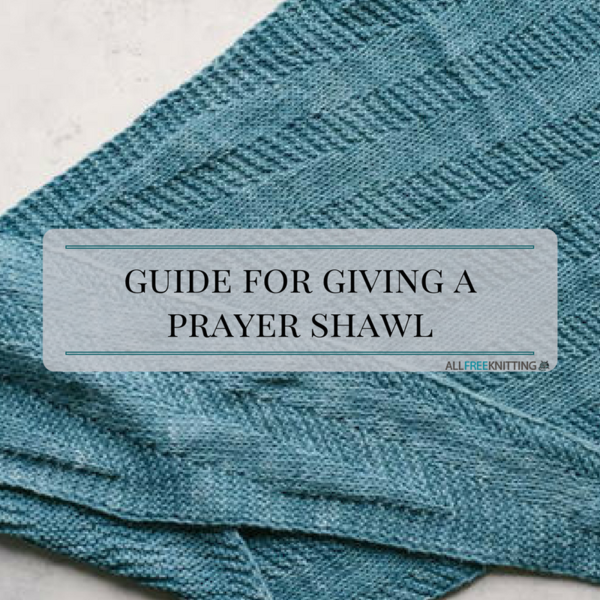 5. Give yourself a palate cleanser.

Oftentimes, we work on the same type of project over and over again or have some knitting exhaustion after finishing a big project. A member of our Facebook Group suggests working on a palate cleanser. A palate cleanser is something that is served between courses to remove the taste from a strong flavor. When knitting, find your palate cleanser to clear your mind between projects. Small, fast items like baby projects or one-hour projects are a great way to reset.

Holly Wanic: One of my knitting friends has come up with a solution. A palate cleanser of baby items ( as long as you don't Knit that all the time). When a friend has a baby or grandchild you are ready with a gift

6. Change it up with bright colors and new projects.
If you love knitting, you probably love yarn! Head out to the craft store to find a yarn color you cannot live without and choose a project from there. A bright yellow skein in your favorite brand will add the cheer back into your knitting and purling.

Marilyn McKelvey: I do charity knitting, also, and use as many different colors as I can find! Babies like bright colors, too!

Mary Brennan: I use variety to keep me out of a rut. I rarely repeat a pattern; & also like to use different yarns.
With all the free patterns available presently on All Free Knitting, Youtube & Google; its nigh on impossible to be bored. 
Seeing other peoples projects is a great boost too.

Geri Baer: I always alternate a big item like a sweater with something smaller like a hat or mittens.

7. Find a knitting community (in-person or online).

Knitting can be a solitary and sometimes lonely activity. All that time spent knitting along can cause you to get bored with the hobby. Instead of giving up the hobby in lieu of social activities, make knitting a social thing! Join a local knitting group or even join a Facebook community to share your knitting projects.

Connie Lea Wheeler: I have some patterns that really work up nice for me. Talking to other knitters get me to looking thru. My patterns for new projects.

Join our Facebook Group and meet hundreds of knitters from all around the world! Just follow this link to join (or click below).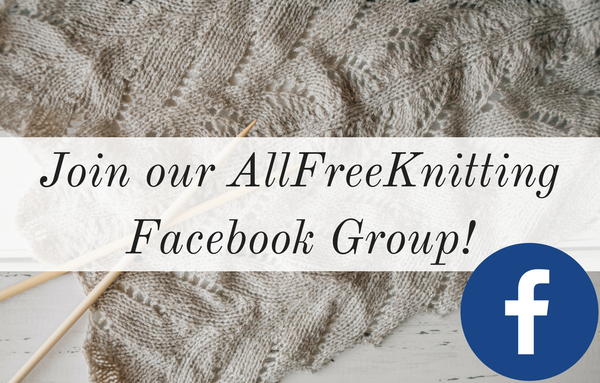 8. Treat yourself to something fancy.
Nothing helps you get to work on a project like an expensive and stunning skein of yarn. Treat yourself to some fancy alpaca or wool yarn and find a project just for you.

Nancy Howe: I have my stash right now I'm trying to finish with - then will treat myself to some nice wool

9. Join or participate in a knit-along or KAL.

KALs or knit-alongs are online parties hosted by bloggers, designers, and brands where a group of knitters will create the same project together and share their results along the way. This is an awesome way to get your knitting mojo back.

Donna Kelly Connelly: I join KALs with patterns that have elements I've never done to expand my repertoire.

10. Change up where and how you knit.

People are creatures of habit! We tend to do the same thing over and over again in the very same place. Instead of sitting at home knitting, consider knitting in public (like a coffee shop) or outside on your front porch.

Bonus! Knitting in public is an awesome conversation piece. You might even make some new friends.

Joyceh BJ: I'm not a sweater knitter. But I knit for charity too - I always have Wips of socks .. Scarves... Shawls & various beanies. They vary in weight & some arent due ready til next December.
Springtime lets me sit outside n knit socks. Or rainy days.. Tutorials & podcast sessions.

11. Find a television show, audiobook, or podcast to listen to when you knit.

Newbie knitters need a lot of concentration to work on projects as they count their stitches and getting into a good knitting rhythm. Once you have been knitting for a while, however, some background noise is welcome. Consider finding a new television show, audiobook, or podcast to check out.

Listening to a new knitting podcast while working on your projects can really give you a sense of community! Check out our list of 10 Knitting Podcasts.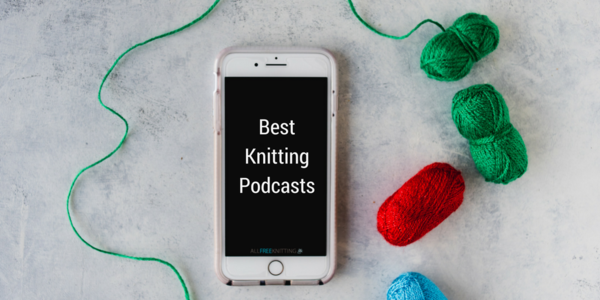 12. Complete a project (any project).
Big patterns take a lot out of us. Some intricate patterns can take months or even years to complete. If you're feeling down about your progress, put down your longterm project and complete something else. A brand new handmade scarf or hat to show off will help you renew your love of handmade-by-you knits, especially if you receive a few compliments!

ReggieAnn Hahn: I pick up something I have put aside and finish it. I always feel better when I've completed a project.


Tip from a Designer
"I tackle knitting ruts two different ways. When none of my projects or yarn excites me, I just take a break and focus on something else. All my WIP's and yarn will be ready and waiting for me when my fingers start itching to knit again. If I'm in rut because I'm feeling overwhelmed when designing a knitting pattern, I pick just one of my current in-progress designs and add a few stitches every day or do some of the not knitting work that goes into creating a pattern that others can follow. Seeing the progress build up makes me feel like I've accomplished something and gets me eager to pick up the needles again."
-April Kilch, WithWool.com
13. Teach yourself a brand new skill.
A new knitting skill will challenge you and keep you engaged. Consider trying something that is tough and you have been avoiding. Some awesome knitting next steps are lace patterns, color blocking, or making amigurumi patterns.
Sherry Holster:
I challenge myself when I get in a rut and try something totally different or beyond my expertise. I just moved into knitting sweaters, Poncho, socks I find that extremely challenging right now. I know I will get better just like I did with slippers and scarves and hats.
Looking to learn a new knitting skill? Be sure to
follow AllFreeKnitting on Youtube
!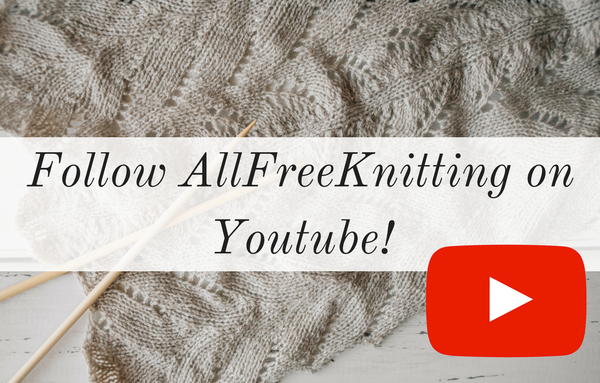 14. Sign up for a knitting newsletter.

You will be surprised by how motivating it can be to see lovely new patterns in your inbox every day. Sign up for an email newsletter and you'll get motivation in your inbox weekly. AllFreeKnitting has a few newsletters that you can sign up for here.

Sign up for the AllFreeKnitting Newsletter!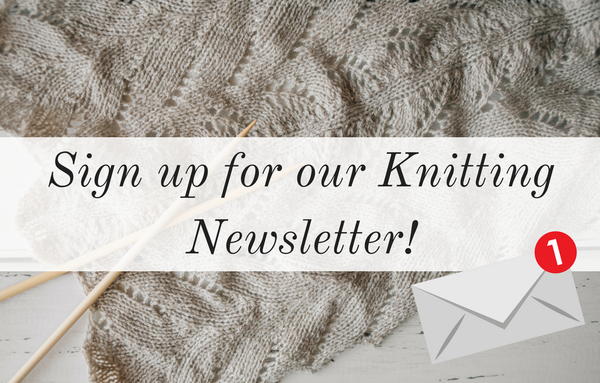 Last But Not Least!
15. Take a guilt-free break from knitting (it will be here when you get back).

Sometimes you just need a break! Maybe you have been knitting far too much or there is something else going on in your life that is stressful. Remember, you don't have to be a knitting superstar all of the time. If you need a break, take one. Most of the time when we are feeling bored or lethargic, it means our bodies, minds, or souls need something. Your rut might just be your brain's way of telling you to take a break. Knitting will be here when you get back.

Kat Lampman: I currently have 3 projects on needles, two more I want to finish before the end of (last) month and haven't started. A scarf that has been requested by my father, and Christmas gifts to make for this year. (yikes!). Even with all of this, a couple of weeks ago, I told my husband that I am BORED with knitting. That usually means spending money on a new hobby but this time, I simply browsed online, looking at (free) patterns, looking at my LYS website, and browsing various knitter comments. I ended up finding a few patterns that I may consider making, and even some terms that got me curious to look up what they are. But the lingering effect of becoming bored is that I am taking a break from knitting as much and spending time allowing myself to relax and NOT KNIT even when I feel as though I should. So, in the end, my suggestion is Relax and Enjoy it, or give yourself to take a GUILT FREE break. 


Tips from a Designer
"I knit entirely for pleasure and relaxation. This means giving myself permission not to knit. If I don't feel inspired, I don't knit. On the other hand, when I want to knit and am faced with my growing yarn stash, I peruse my hundreds of saved patterns as well as allfreeknitting and the knitters I've learned about from allfreeknitting for inspiration."
-D Dizon, 47sheep.wixsite.com
How Designers Tackle a Knitting Rut
What do you do to get out of a knitting rut? Where do you find the most knitting inspiration? 
Your Recently Viewed Projects