8 Knit Glove Patterns
Keep those fingers toasty with these gorgeous patterns for gloves!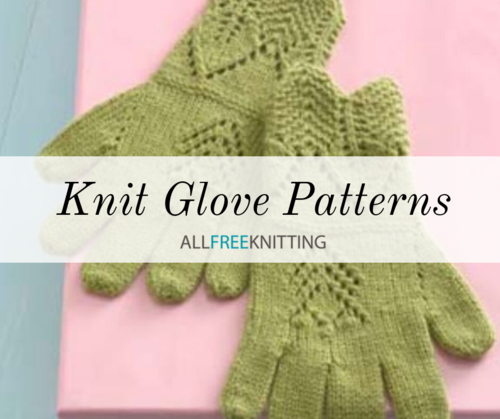 I don't know about where you live, but here in Illinois, it sometimes gets so cold that normal mittens won't cut it. In fact, I've been known to wear mittens over a pair of gloves; it's embarrassing, I know, but it really works. If you're not as insane as I am, just one pair of gloves should do the trick. Though it can be tricky (and sort of finnicky) to learn how to knit each individual finger, there is little more satisfying than binding off each digit at just the perfect length to keep you cozy.

Knitting gloves definitely proves to be a bit harder than your standard pair of mittens or fingerless gloves, but that doesn't mean that there aren't patterns out there that help keep them approachable and simple to get the hang of. There are even knit gloves patterns for straight needles if you're a little bit DPN-phobic! Read on to find the perfect glove pattern for you if you find yourself breathing on your fingers just to keep them warm—or you can find the best glove pattern to knit for your loved ones this holiday season and spread the joy of toastiness.
Your Recently Viewed Projects