Warm Winter Afghans: Bundle Up with 16 Easy Knitting Projects
Check out these easy knitting patterns and work up the knit afghan or blanket of your dreams.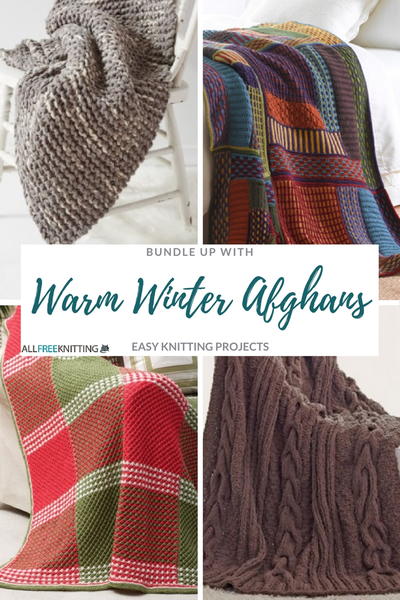 Even though I am not the biggest fan of winter, there is one thing I look forward to every year: bundling myself up in warm, cozy blankets. My family makes fun of me all the time because I open all the windows in my room, turn the fan on high, and then wrap myself up like a cocoon. Those hot, sticky, summer nights when you have to sleep on top of the covers are finally a thing of the past. I welcome the cold night air with open arms, because there's nothing better than wrapping up in a warm, winter afghan.

It just so happens that some of my favorite easy knitting projects have been warm, knit blanket patterns. I love making afghans and blankets for a few different reasons. First of all, there's so much opportunity for creativity. A blanket is a blank canvas – you can knit any design you want in any size you want. There's much more room than a knit scarf pattern or a knit sweater pattern to try out different borders, stitch work, and other fancy fiber work. Second of all, blankets are great for multitasking. There are a ton of easy knitting patterns full of repetition and mindless rows of the same stitch, making them great activities to work on while watching TV or catching up with a friend. Last but not least, I love knit blanket patterns because you get so much use out of them. They make a practical house warming gift or a wonderful present to yourself.

This winter, treat yourself to this delicious list of 16 warm afghan patterns. After you're done stitching your favorite pattern, feel free to wrap yourself up and hibernate for the entire season.
Table of Contents
Quick Knit Blanket Patterns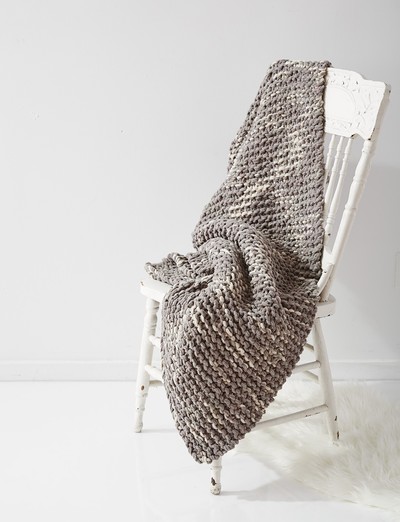 The only thing better than a knit blanket pattern is a quick knit blanket pattern. Stitch up some cozy covers in a flash with these four fantastic afghans.
Cable Knit Blanket Patterns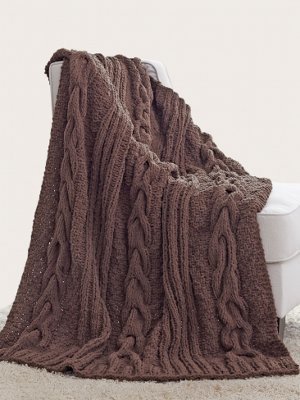 I love a good cable knit blanket pattern. The pretty stitch work reminds me of a sitting by the fire in a cozy cottage tucked away in the hills. Lose yourself in a pastoral day dream with these traditional knits.
Stashbusting Knit Blanket Patterns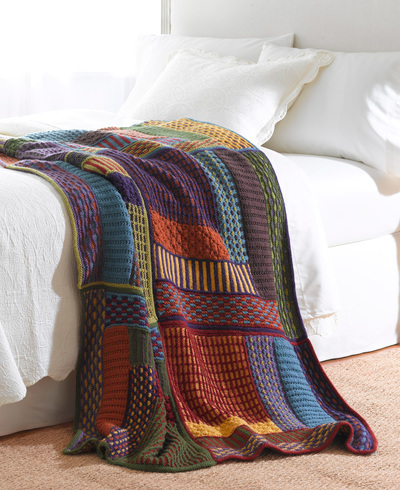 My favorite blankets have always been the patterns that embrace imperfection and celebrate the handmade, rustic look. These stashbusting afghans are unique to the knitter and make a great addition to any comfy couch or easy chair.
Holiday Knit Blanket Patterns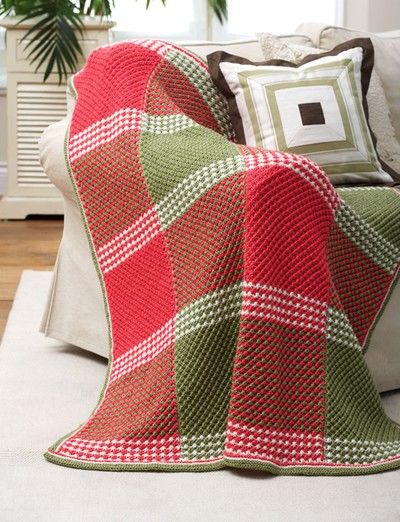 Last but not least, the classic holiday blanket. Full of festive cheer, these patterns are sure to light up your home as bright as the lights on a Christmas tree. This winter season, sprinkle in a few of these cozy knit blanket patterns to your stitching repertoire.
What's your favorite type of cozy knit blanket pattern for chilly days?
Your Recently Viewed Projects