Crazy Colors: 19 Free Afghan Patterns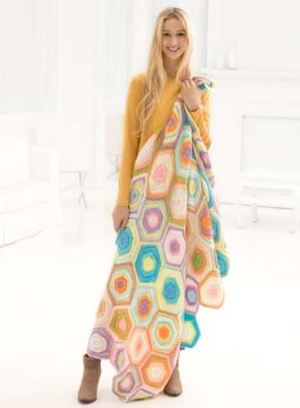 It's easy to knit a blanket in a single color to have it match your living room or bedroom. Why not go bold and try some crazier colors? Our free afghan patterns encompass an array of styles, but our favorite are the insane, intricate and colorful afghans. To show you just how much we love our crazy colors, we've gathered here all of the free afghan patterns full of insane shapes and colors to keep your home looking exciting and your arms and legs cozy.
There's a misconception that when you grow up, you have to decorate your home in blandly-colored objects to strictly match a color scheme or theme of a room. Otherwise, you're being childish. We're here to squash that idea. We think you can be a mature, responsible adult and still love crazy, bright, insane colors. Even if you make a single one of these free afghan patterns to drape over the side of your bed, or fold up under the coffee table, you'll realize just how much cheerier it seems to make a room. Now take a look at these free afghan patterns and see how you can add some color to your life.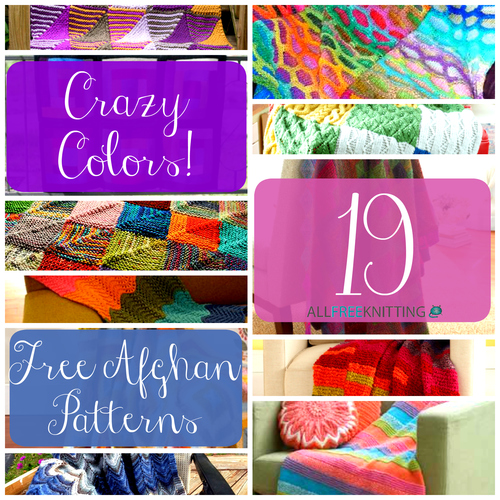 Crazy Colors: 19 Free Afghan Patterns
Table of Contents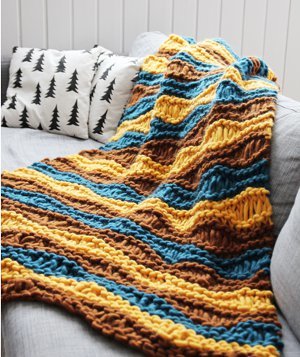 These free afghan patterns marry just the most unique colors together to create some deadly combinations. Whether you choose a blanket with two colors or a dozen, these are sure to pop out in any room in your house. Kids especially will love these crazy-colored blankets, and they make wonderful, out-of-the-box housewarming gifts. Try playing with the colors given in these free afghan patterns to create your own palette, or mess with the shapes for an interesting, kaleidoscoping look. With these insanely colorful afghans, there is no way to mess up, so throw away your inhibitions and let your inner child out to play while you knit these bad boys.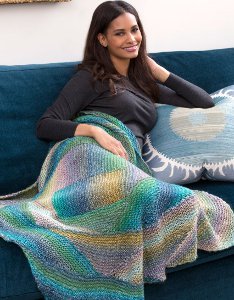 It's hard to hate rainbows. If anyone says they don't like rainbows, they probably don't live a very happy life. Knitting a rainbow afghan is one of the easiest ways to bring some cheer to your home. We have free afghan patterns of bright rainbows, dull rainbows, dark rainbows, and even rainbows where the colors are all out-of-order! If you have a teenager going off to college, she'll love the hippie, laid-back vibe of her new rainbow afghan as a graduation present. Or you could even knit one of our free afghan patterns for St. Patrick's Day. Rainbows never go out of style.
For these unbelievable afghans and a ton more, check out How to Knit Afghans and More: 300 DIY Home Decor Patterns!
Your Recently Viewed Projects