How to Change Colors at the End of a Row
Knowing how to change colors when knitting is an essential skill for all beginner knitters!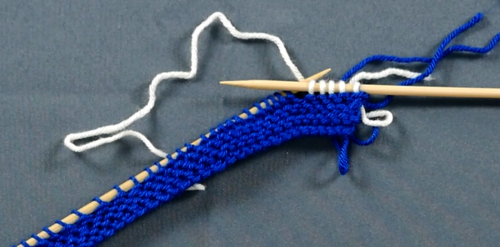 If you're new to colorwork, learning how to change colors at the end of a row is a great way to get your feet wet in this wonderful world of colorwork. You can apply this essential knitting skill to a variety of different patterns from garter stitch to herringbone to customize them and transform a bland, single-color garment into a beautiful rainbow of ends you'll have to weave in later.

This step-by-step video will teach you how to change colors at the end of a row with ease. Since so many patterns require this technique, it is important to master this skill if you want to complete a range of free knitting patterns. Regardless of your current skill level, this video tutorial will provide the basic information you need to change colors like a pro.
Step 1
Simply knit in pattern to the end of the last row of your first color.
Step 2
When you're ready to start your new color, insert your working needle into the first stitch of your previous row as if you're about to start the next stitch.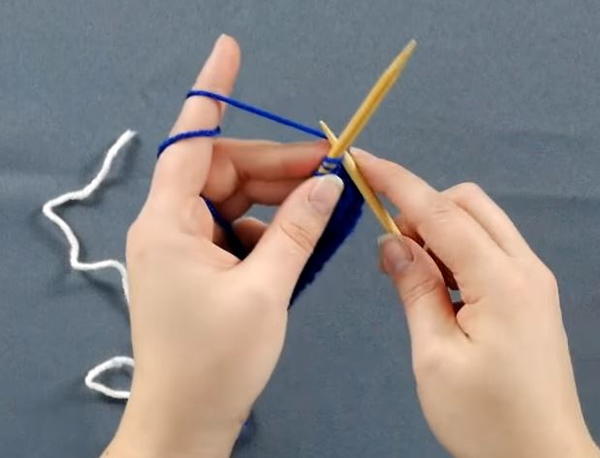 Step 3
Instead of picking up the working yarn from your first color, like you would normally do for a single color knitting pattern, you will simply loop the new strand of yarn around your working needle and bring it through, completing the stitch like you normally would.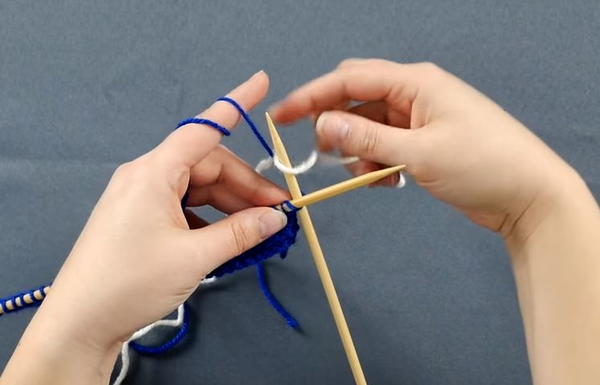 Step 4
Note: There is no need to create a new slip knot at this point in the knitting. Simply looping the new yarn around the needle and using that to complete the next stitch will be enough to secure the yarn into the stitches.
Step 5
If you plan to continue knitting in this new color of yarn for more than two rows before picking the old color back up, you may cut the tail of the old color to avoid puckering along the edges.

Otherwise, you may simply pick that yarn back up for the subsequent rows. Keep in mind, though, that if you have to cut the tail of the old color of yarn, you will have more ends to weave in at the end of your pattern.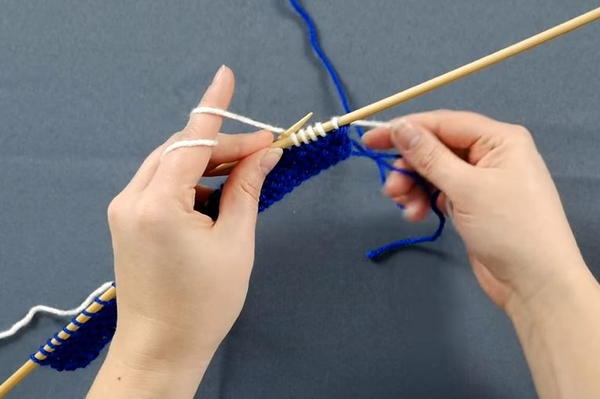 Your Recently Viewed Projects