Knit Tops that are Perfect for the Sun: 21 Free Patterns for Summer
Summer fashion is always fun. The colors are bright, the appliques are flowery, and the patterns are lacy. However, if you are a knitter, summer can be a little lackluster. After all, it's easy to be inspired to knit gloves, hats, and sweaters when it's snowing ouside, but when it's sunny and seventy-five, the last thing you want to do is pull out your chunky yarn and create cozy comforts. Sure, you could get a head start on your holiday gifts, but why not spend your summer making something you can wear instantly? We've compiled our favorite tanks, shirts, and summer wraps in our Knit Tops That are Perfect for the Sun: 21 Free Patterns for Summer that you are sure to love. These delicate DIY tops are perfect for anyone who wants to learn how to make clothes that are going to look amazing whether you are lounging on a beach or relaxing by a bonfire.
No matter what your skill level, we have plenty of easy, intermediate, and advanced free knitting patterns to keep your needles moving all summer. Learn how to make a shirt you will love wearing and showing off no matter what you are up to this summer. In between the beaches, barbecues, and camping, make a top that will become a part of your summer memories for years to come.
Knit Tops that are Perfect for the Sun: 21 Free Patterns for Summer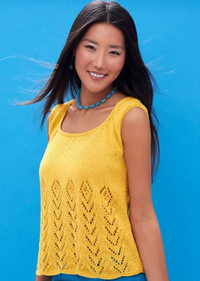 Knit Tops that are Perfect for the Sun: 21 Free Patterns for Summer Table of Contents

---
Need a scarf to go with your summer top? Check out our free eBook, The Best Light & Lacy Knit Scarf Patterns: 7 Free Scarf Patterns for You! Here you'll find several beautiful lace knit scarf patterns that will brighten up any outfit. Get your free eBook now!
---
How to Make a Tank Top
One of the best parts of summer is wearing tank tops. They're cute, fun and let you soak up the sun you nearly forgot about during winter. Take a look at these awesome tank tops and learn how to make a few shirts you are sure to love.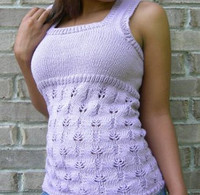 Knitted Shirts
Knit tops do not just have to be big bulky sweaters. Check out these gorgeous light and airy tops to start working on your favorite summer shirt. Whether you are a novice knitter or have a room dedicated to your yarn, you are sure to find beautiful entertaining patterns that will fit your unique style.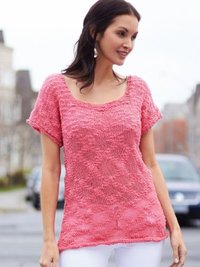 Wraps & Cover-Ups
While these may not technically be tops, one of our favorite summer evening looks is a wrap with a tank top, so of course we have to throw a few of our favorites in here. If you're looking for something classic to keep you warm at the beach or on the patio, we have some incredible and elegant wraps that will keep you looking classy no matter what your summer shinanigans are.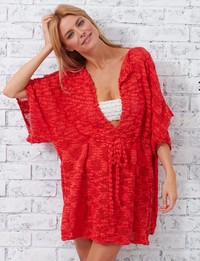 ---
If you like these, be sure to check out Knitting Free Patterns for Summer: 7 Sizzling Knit Tops, Knit Sweater Patterns & More! This free eBook has a great selection of knitting patterns for summer you are sure to love. Get your free copy today!
---
Your Recently Viewed Projects