"Mother's Day Crafts for Adults: 9 Easy Knitting Projects for Mom" eBook
By:
Caitlin Eaton, Editor for AllFreeKnitting

Free Knitting Patterns with AllFreeKnitting: Mother's Day Crafts for Adults: 9 Easy Knitting Projects for Mom eBook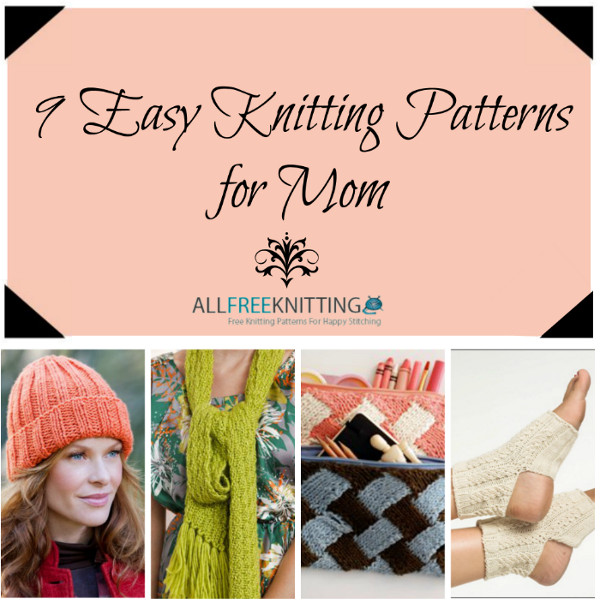 Has your mom always been someone you look up to? Or someone you look to for wisdom and comfort? This Mother's Day, isn't it time you showed your mom just how special she is? With so many great knitting patterns online, we've rounded up some of the best Mother's Day crafts for adults we could find in this free collection! Inside our latest eBook, Mother's Day Crafts for Adults: 9 Easy Knitting Projects for Mom, you will find nine free knitting patterns that would all make wonderful gifts for Mom. From simple knitting patterns like the Classic Beginner's Hat on p. 19, to more advanced patterns like the One Shoulder Shawl on p. 9, knitters of every skill level will be able to find suitable free knitting projects to make for Mom. Is your mom a girly girl at heart? Pamper her by creating a hand knit lace shawl that's elegant, practical and has a retro feel, similar to her ancestor's favorite free vintage knitting patterns. Was your mom the one who always remembered everything, down to the last detail? Say "thank you" by making her some cozy knit legwarmers or a handy knit clutch. Whatever you decide to make, we hope you enjoy this group of simple knitting patterns - free of charge!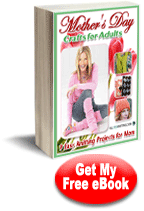 Download your copy of Mother's Day Crafts for Adults: 9 Easy Knitting Projects for Mom eBook today.
Free Knitting Patterns for Scarves: Biased Opinion Scarf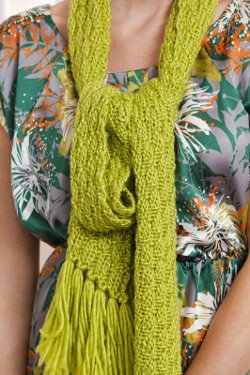 Made with straight knitting needles and thick yarn, the Biased Opinion Scarf (shown) is the perfect free knitting pattern to make if you've got a busy schedule, but still want to make something homemade for Mom. Just follow the simple knitting instructions and you'll have a warm accessory that's as chic as it is cozy. If you're looking for scarf knitting patterns that are better suited for warmer weather, you can't miss the gorgeous Sashay Awhile Scarf also included in this free eBook. Light, feminine, and great for adding a touch of fashionista-flair to your wardrobe, this is one of those quick knitting projects that can't be passed up! If you're still struggling to find the perfect project to make for mom, remember that knitting patterns for scarves make excellent gifts! They're easy to make and are great for a variety of seasons. Aside from providing comfort and warmth, lightweight scarves are also a simple way to spice up an outfit by incorporating an extra pop of color.

Free Easy Knitting Patterns: Easy Entrelac Bag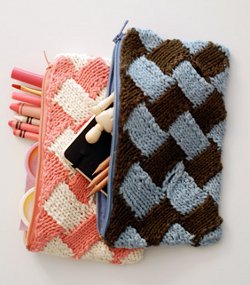 If your mom already has plenty of knit accessories, then help her to stay organized by knitting up an Easy Entrelac Clutch (shown). Whether she uses this zippered pouch to store craft supplies, money or make up, she'll appreciate the rich texture of the project. You can also bulk up her purse collection with the other easy knitting projects found in this free eBook. From elegant evening bags to casual day purses, you will find easy knitting patterns to satisfy all aspects of Mom's personality in this free eBook. Bags can also be great patterns for beginner knitters, since they're small and quick to knit! Whether you make Mom a bag using yarn from your stash, or if you purchase special wool in her favorite color, you'll love working on an easy project that's ideal for both couch knitting and travelling.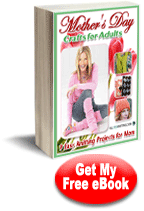 Download your copy of Mother's Day Crafts for Adults: 9 Easy Knitting Projects for Mom eBook today.
Even if you just started knitting, there's no reason why you can't create a homemade gift that's as personal as your own special relationship with Mom. If you are new to knitting, or if you worry that your skills aren't up to par, this eBook contains plenty of patterns that make knitting for beginners a breeze! If you're in search of more complex patterns, this eBook still has you covered. Take your best shot at cable knitting with the quick yoga socks pattern described below, or get started on some easy lace knitting patterns to bring out Mom's inner girly girl. No matter what pattern you choose to make her — free sock patterns, scarf patterns or hat patterns — she'll love that you spent time crafting her unique gift instead of buying it from the store. After all, you used to make Mom gifts all the time when you were little. How much do you want to bet that she still has that macaroni noodle card you made her in the 2nd grade? In some cases, you might still find it safely tacked to the front of the fridge. Using these easy knitting projects to make Mom a gift that's just like a grown-up version of a noodle card; except this time, it's something she can wear and carry with her wherever she goes!

Free Sock Knitting Patterns: Cable Yoga Socks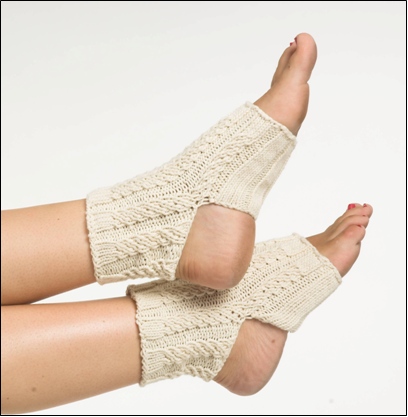 Free sock knitting patterns — you either love them, or you hate them. But we promise you, once you start learning how to knit socks, you'll never go back to knitting just scarves! If your mom is athletic, or enjoys a little morning yoga, these Cable Yoga Socks (shown) would make a thoughtful present. This is also a great pattern to try if you're curious about cable knitting, but not sure if you can tackle an entire cable knit sweater. If you've never knit socks before, why not try this pattern? It's missing the heel and toe, making it quick to master and easy to finish. These missing pieces also make this pattern ideal for yoga, since Mom will be able to keep the tops and middle of her feet warm and wrapped in handknit fabric without losing her grip on the exercise mat. If you're still not thrilled by the cables, simplify the pattern by incorporating the garter stitch. If you're not comfortable knitting in the round with double pointed needles, then you'll love the Passion Pink Legwarmers that are also featured in this free collection. Make Mom a pair of these toasty accessories using straight knitting needles. There's no need to worry about knitting in the round with these — just stitch them together with a single seam at the back!
Free Hat Knitting Patterns: Classic Beginner's Hat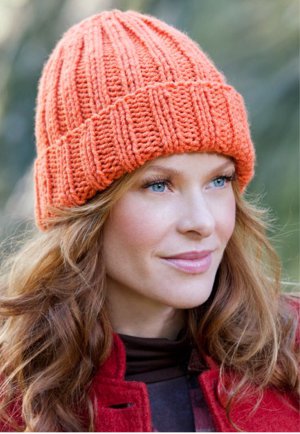 Before the temperature drops, make Mom something especially cozy like this peach colored ribbed hat (shown). Why is it called the Classic Beginner's Hat? Because just like the title suggests, it's one of those free knitting patterns for beginners that's simple, but looks complicated! Instead of knitting in the round using circular and double pointed needles, this pattern is designed for straight needles only. To finish your creation, you'll simply thread yarn through remaining top stitches, pull them tight and then seam up the back. Free knitting patterns for hats don't have to be any more complicated than that! If Mom is one for embellishments, personalize your creation with a handmade flower, a pom pom or a few buttons.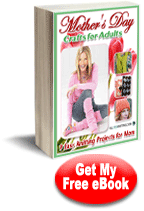 Download your copy of Mother's Day Crafts for Adults: 9 Easy Knitting Projects for Mom eBook today.
With your free copy of Mother's Day Crafts for Adults: 9 Easy Knitting Projects for Mom eBook you can also subscribe to our Knit Picky Patterns newsletter to become part of a helpful and friendly knitting community. In subscribing to the newsletter you will receive:

Six weekly emails with free knitting patterns, tips, collection pages, videos and more.
Chances to win knitting books and products from our weekly giveaways and contests.
New FREE knitting patterns made available to you throughout the year.
Access to our free pattern library full of over 1,000 more free knitting patterns.
The opportunity to share ideas and help others in the knitting community.


As a busy knitter who enjoys making gifts for others, but has trouble finding enough time, I know you will enjoy this quick and easy knitting patterns in this free eBook. No matter how packed your schedule is, give Mom a handmade present that she'll adore using the free patterns in the Mother's Day Crafts for Adults: 9 Easy Knitting Projects for Mom eBook. Once you subscribe to receive our newsletter, Knit Picky Patterns, you'll see how incredibly rewarding it is to be a part of the knitting community! If you've ever searched for free hat knitting patterns, free easy knitting patterns, free sock knitting patterns or anything in between, let AllFreeKnitting.com deliver quality patterns and ideas from talented designers straight to you! Check out this free eBook and the AllFreeKnitting.com site to draw tons of knitting inspiration!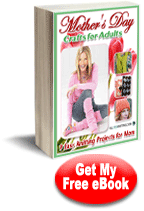 Download your copy of Mother's Day Crafts for Adults: 9 Easy Knitting Projects for Mom eBook today.
Free projects, giveaways, exclusive partner offers, and more straight to your inbox!
Tags / Related Topics
Your Recently Viewed Projects
Images from other crafters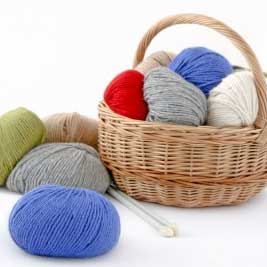 Something worth saving?
SAVE all your favorite patterns
ADD personal notes
QUICKLY reference your patterns