Dorm Decorating Ideas: 16 Easy Knitting Projects for College Girls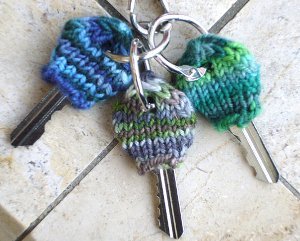 Help your college freshman's dorm feel more like home with these Dorm Decorating Ideas: 16 Easy Knitting Projects for College Girls. From making first impressions during move-in to crashing on the futon after finals, your college girl's decorations will help her get through her first year of college. Help make this space her own with these cute dorm room ideas. With chunky throws for movie nights and coffee cozies for midterms, these dorm decorating ideas will bring comfort and warmth to your loved one. If she has inherited any knitting skills from you, she can kick back, relax, and knit these college dorm ideas for herself. She can wind down with these simple stitches and easy knitting patterns.


Dorm Decorating Ideas: 16 Easy Knitting Projects for College Girls
Table of Contents
These dorm decorating ideas will keep your university girl comfy and warm, but they'll also keep her stylish and trendy. Knit college apartment decor is making a huge comeback with today's hottest brands, including Urban Outfitters, Anthropolige, and Free People. No need to worry about embarrassing your college fashionista--she can brag to her new friends with these dorm decorating ideas. These knit pillow patterns are staples of modern bohemian style and these knit throw patterns are the latest trend in urban chic. She'll also treasure these diy dorm additions as gifts from someone she loves.
The best place for your college freshman to express her style is the bare walls of her dorm. They are an open canvas for all of her dorm decorating ideas. Knit quick and easy wall hangings to fill the blank walls with color and fun. Floors are open for her personal interpretation, too. Put down a soft knit rug pattern to keep the chills away or cover up ugly dorm carpet. These dorm decorating ideas will keep her room homey and heartfelt.
These accessories are perfect for an on-the-move college girl. Allow her to add some personal flair the contents of her bookbag, whether she's in her dorm room or rushing out to the quad. These dorm decorating ideas are great in her room, but work well for her busy lifestyle. Protect her phone with a whimsical knit cozy pattern. Course attendance in 8 A.M. classes may rely on some heavy caffeine dosages, so keep her coffee and tea warm with these knitted cup sleeves. Knit book covers will help her express her personal style in class--and cover up the front of an intimidating textbook. Cute knitted key covers and key chains will help ensure she doesn't lose her set or get locked out of her room. Roommates may stay up studying or Skyping into the late hours of the evening, so make sure your loved one doesn't miss a wink of sleep with this knit eye mask pattern.
For these unbelievable home decor projects and a ton more, check out How to Knit Afghans and More: 300 DIY Home Decor Patterns!
Your Recently Viewed Projects