Romance Your Mantle: 23 DIY Home Decor Ideas for the Holidays
When it's time to go into the storage closet and pull out all of your yearly decorations for holidays like Easter and Valentine's Day and Christmas, don't forget to think about your mantle. While it's true that the fireplace does a great job of welcoming visitors into your home with its warmth, it's always a great idea to extend that feeling to the mantelpiece up top. If you just don't know what to do with that space quite yet, start small. Decorating a mantle doesn't have to feel like a chore. Jazz it up with some DIY home decor projects. Many of these easy knitting patterns could also double as stash busters. Get rid of that intimidating yarn stash while creating memories to last a lifetime. These mantle decorating ideas are sure to go off without a hitch; and you may even discover a new tradition while you're at it.
Holidays are the time when crafters of every skill type can come forward and create something with their own two hands. For some, this means knitting gifts for everyone on your growing Christmas list. For others, perhaps this means making paper crafts with the children. However, have you ever considered creating your own home decorations? DIY home decor is the knitted project sure to bring an even more personal touch to any room. As knitters, our possibilities are virtually endless, as many decorations for all of the major holidays can be made with needles and yarn. This year, how about you try something new? Dive into the wonderful world of DIY home decor for knits that will last you for years to come.
Romance Your Mantle: 23 DIY Home Decor Ideas for the Holidays
Table of Contents


Once you've finished decking out your mantle with these amazing patterns, get started on the gifts! Need a few ideas? Check out
A Knitter's Gift Guide: 8 Homemade Gift Ideas
.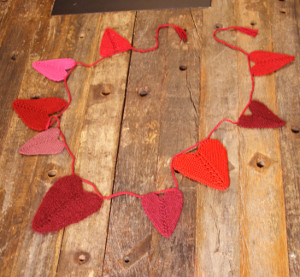 Valentine's Day is set aside for romancing that special someone in your life, but that doesn't mean you have to leave your mantle out of the mix. Romance your mantle this Valentine's Day with some heartfelt knits sure to make you smile every single time you see them.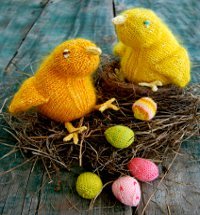 Who says Christmas and Halloween are the only times you can go all out? DIY Easter decorations aren't just for the kids this year. Dress up your mantle for Easter with little chicks, bunnies, and eggs all crafted by your hand. You'll love the extra personal touch these little baubles add to your home. Who knows? You may even start your own Easter tradition.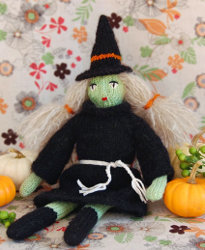 Double, double toil and trouble. Why buy decorations for the scariest time of the year when you can make them yourself with these DIY Halloween decorations? Go wild and add a spooky touch to your mantle this Halloween. We've got ghouls and witches perfect for creating the perfect Halloween atmosphere.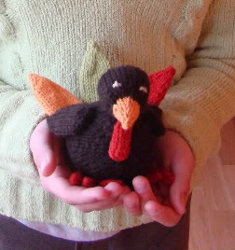 While you're preparing to host your distant family for the big dinner, don't forget to add a decoration or two. From the subtle knit autumn leaves to the knitted turkey, these DIY Thanksgiving decorations are another thing you can be thankful for this year. They're sure to create the perfect autumn harvest event.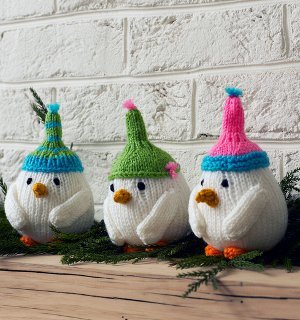 Bring holiday cheer to your mantle with these easy-to-make DIY Christmas decorations. Around the holiday season, you've usually got your whole house decked out in Christmas apparel. Why not bring that same warmth of the holidays to your mantle? From stockings to garland, we've got just the thing to make every Christmas a happy occasion.
For these unbelievable knitting projects and a ton more, check out How to Knit Afghans and More: 300 DIY Home Decor Patterns!
Your Recently Viewed Projects