27 Knit Hat Patterns for Spring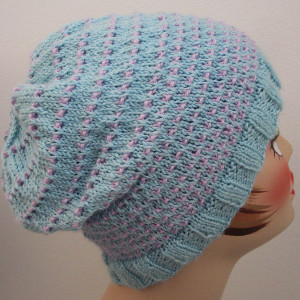 Embrace the vibrant and fresh feeling of spring with one of these 27 Knit Hat Patterns for Spring. These knit hat patterns are incredibly versatile and stylish, so you can wear them all year long. Choose your favorite knit hat and get to work. Before you know it, you will have a fun and functional topper perfect for almost any occasion. Knitted hat patterns also make great gifts for family members or friends. You can easily work up a few of these patterns and proudly give them to loved ones as a special handmade present. Any of these beautiful designs will quickly become a mainstay in your wardrobe.
The best part about knitting hat patterns is there is something for every skill level. Whether you're a novice just beginning your knit journey or a seasoned professional, you will be able to easily find a pattern perfect for your skill level and personal taste. These perfectly pastel patterns are sure to be crowd pleasers. Plus, these lightweight knit hats are perfect for the in-between weather of spring when some days are colder than others and you need something cute to cover your head. Check out these wonderful knitted hat patterns for spring and prepare for cuteness overload!
27 Knit Hat Patterns for Spring
Table of Contents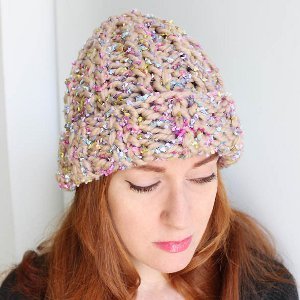 Embrace the beautiful pastel tones of spring with these pastel perfection knitted hats. Each knit hat features a soft color ideal for those days when the sun is shining, birds are chirping, and flowers are blooming all around you. Find your favorite hue and get to work on one of these free knitted hat patterns. You will not be disappointed when you work up a quick and easy design you can wear with a variety of outfits. Plus, these lightly-colored beauties make great gifts for any special person in your life.
---
For even more wonderful knit hat patterns, be sure to check out our collection of 48 Knit Hat Patterns for the Winter. You will find tons of adorable knitted hats for everyone and anyone in your life!
---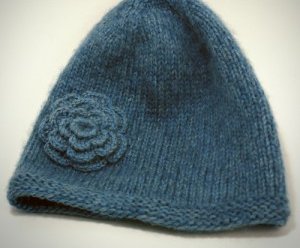 Flowers are synonymous with spring, so it only makes sense to work up a knit hat or two featuring beautiful blooms. Flowers are extremely fun to knit and the possibilities are simply endless. There's something so chic about a well-placed flower when you're knitting a hat. It's such a small detail, but it can really pack a big punch when it comes to personal style. Once you start on one of these gorgeous knit hats with flowers, you will quickly find yourself working through the entire list.
---
If you're interested in learning how to knit a hat, then be sure to check out our FREE eBook, How to Knit a Hat Volume 2: Free Knit Hat Patterns for the Whole Family. In this fabulous eBook, you'll find full knit hat patterns for every member of your family.
---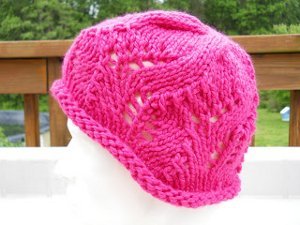 When the weather begins to turn warmer, but you can still feel a chill in the air, lightweight knitted hat patterns certainly fit the bill. You won't need to worry about your head getting cold when you embark on a springtime adventure if you wear one of these lovely knitted hat patterns. The lightweight yarn ensures you will look cute and feel comfortable all season long.
What's your favorite knit hat pattern for spring?
Your Recently Viewed Projects