Fiber Hooligan Podcast
Tune in every Monday morning at 11:00 AM (CT).
Engaging interviews with leading fiber artisans and industry experts
Current trends and discussions about the hottest new products
All things knitting, crochet, spinning, and weaving!

Hosted by XRX, Inc. CEO Benjamin Levisay, Fiber Hooligan is a one hour weekly podcast featuring the latest in all things fiber. From knitting techniques to interviews with innovative designers and artisans, the show covers the hottest trends and industry news fiber enthusiasts really want to know.


January 19, 2015
On the final edition of Fiber Hooligan (01/19/15) my guest will be Debbie Macomber, who was the very first guest on the show.


Click the video above to listen to the Fiber Hooligan podcast featuring Debbie Macomber.

Debbie Macomber is a #1 New York Times bestselling author and one of today's most popular writers with more than 170 million copies of her books in print worldwide. In her novels, Macomber brings to life compelling relationships that embrace family and enduring friendships, uplifting her readers with stories of connection and hope. Macomber's novels have spent over 750 weeks on the New York Times bestseller list. Eight of these novels hitting the number one spot.


In 2014, Macomber's all-new hardcover publications will include Blossom Street Brides (March), Love Letters: A Rose Harbor Inn Novel (August) and Mr. Miracle (October) and paperback editions of the #1 bestseller Starting Now (April) and her acclaimed Christmas novel, Starry Night (October).


In addition to fiction Macomber has also published two bestselling cookbooks; numerous inspirational and nonfiction works; and two acclaimed children's books.


Macomber's beloved and bestselling Cedar Cove Series became Hallmark Channel's first dramatic scripted television series, Debbie Macomber's Cedar Cove, which was ranked as the top program on cable when it debuted in summer 2013. Hallmark is now filming a second season of Debbie Macomber's Cedar Cove which will premiere this July 19. In addition, Macomber's upcoming Christmas novel, Mr. Miracle, will be made into an original movie premiering on Hallmark Channel in fall 2014. Previously, Hallmark Channel has produced three successful Christmas movies based on Macomber's bestselling Christmas novels, Mrs. Miracle, Call Me Mrs. Miracle and Trading Christmas.


Macomber owns her own tea room, Victorian Rose Tea Room & yarn store, A Good Yarn, named after the shop featured in her popular Blossom Street novels. She and her husband, Wayne, serve on the Guideposts National Advisory Cabinet, and she is World Vision's international spokesperson for their Knit for Kids charity initiative.


I hope you'll join us for what I know will be a fantastic final show!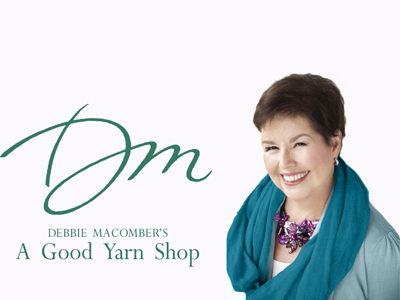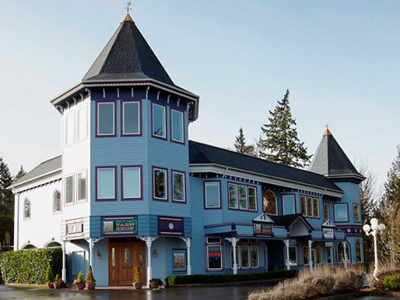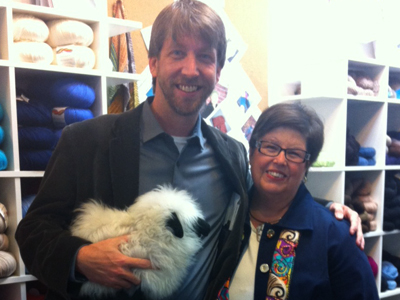 Past Episodes:
January 12, 2015

On the this edition of Fiber Hooligan (01/12/15) my guest will be Gryphon Corpus, co-owner of The Verdant Gryphon. Gryphon is originally from Austria, of Romanian family among whom all the women were knitters. Her education is in philosophy, but she talked her way into a job as a molecular biologist for a few years before moving to rural Maryland to raise a child and dye yarn.
Click the video above to listen to the Fiber Hooligan podcast featuring Gryphon Corpus.

The Verdant Gryphon is an independent textile & dyeworks company, developing fine yarns, creating extraordinary color palettes, and designing unique knitwear.
They've been in operation more than 8 years since Gryphon originally founded the company in 2006. They're based on the Eastern Shore of Maryland, but retail only on their website, through The Yarn Company in Manhattan, at trade shows, and at their once-a-year studio open house.
Gryphon has always been a friendly face in our industry and I have know her as a vendor at STITCHES Expos for several years. She's amazingly talented and she's a lot of fun. I can't wait to share her with all of you.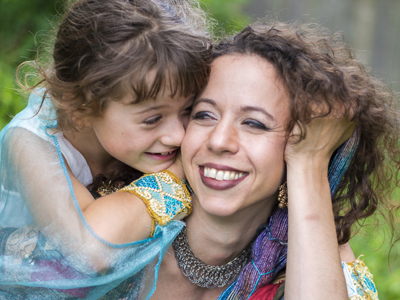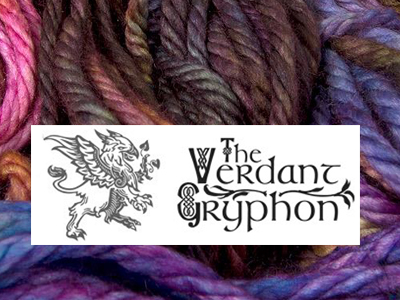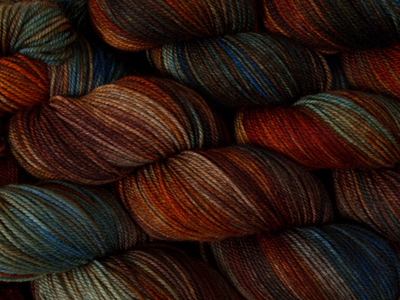 December 22, 2014

On this edition of Fiber Hooligan (12/22/14) my guest is Beth Casey from Lorna's Laces and Dave Van Stralen from Louet North America. Beth and Dave are joining me on the show to talk about TNNA, The National NeedleArts Association.



Click the video above to listen to the Fiber Hooligan podcast featuring Beth Casey and Dave Van Stralen.


In case you're not familiar with TNNA, it was established in 1975, and it serves as an international trade organization representing retailers, manufacturers, distributors, designers, manufacturers' representatives, publishers, teachers, and wholesalers of products and supplies for the specialty needlearts market.


These businesses create and market hand-painted needlepoint canvases, hand-dyed and specialty crochet and knitting yarns, embroidery, needlepoint and cross-stitch materials, kits, furniture, notions, gifts, books, publications, accessories, tools, and more.


Beth, Dave, and I are going to be talking about the upcoming show in Phoenix, AZ in January as well as all the other great things TNNA has to offer. I hope you'll join us for what should be a fun and informative show.


About Beth Casey:
The owner and creative force behind Lorna's Laces and Mrs. Crosby, Beth Casey is an artist's artist. She and her crew provide the yarn community with beautiful colors, fabulous yarns and generous smiles. Always on the lookout for inspiration and ideas, Beth is constantly dreaming up something new, from colorways to yarns, to partnering with local yarn stores to bring innovative products to stitchers everywhere. She lives in Chicago where she shares her life with her husband and a dog named Sam.


About Dave Van Stralen:
Dave has been working in the Fiber Arts industry for the past 20 years at Louet North America, a family business. He took on the role of President of Louet North America in 2008, and has attended TNNA shows since 2000. Dave was a member of the Spinning and Weaving association from 2000-2011, holding different positions on committees before eventually becoming Chairman from 2010-2011. He helped transition the Spinning and Weaving Association to become a Product segment group of TNNA in 2011. He was the Spinning and Weaving Group Chair from 2011-2013. He is the TNNA director at large for 2014-2017 and the TNNA VP for 2014-2015.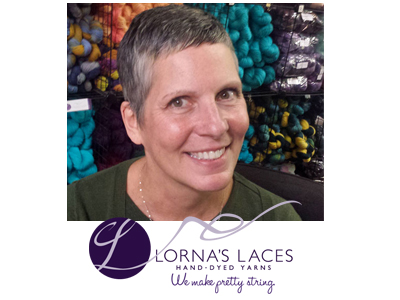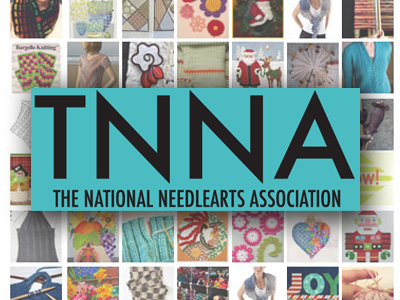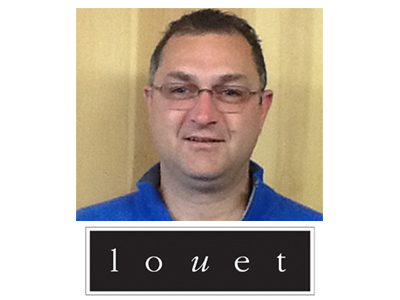 December 15, 2014
On this edition of Fiber Hooligan (12/15/14) my guest will be Tina Newton. Tina considers herself foremost, a colorist and dyer. She is also the owner of
Blue Moon Fiber Arts
which will be 14 years old this year. She brings to the yarn world a wealth of fiber knowledge that she has collected through her experiences running Blue Moon and her successful sock club, The Rockin' Sock Club.
Click the video above to listen to the Fiber Hooligan podcast featuring Tina Newton.

As she describes it, her fiber love affair began as soon as she sat down in front of a spinning wheel with a handful of wool. Soon after, she began dyeing her own roving and discovered not only a talent but a red hot passion. She then began translating her color inspiration and theory from her own handspun onto mill spun yarns, Blue Moon Fiber Arts was born and her world exploded.


Tina has a fertile imagination and the practical creativity to support it, her energy is contagious and inspiring. Community has always been an important factor Tina's life and work. Whether through events, yarn or teaching she loves sharing her vision and working with others to spread the love of fiber, yarn, knitting, spinning, and dyeing.


Tina is someone that I'm pretty fond of. And I can't wait to have her on the show. I hope you'll join us.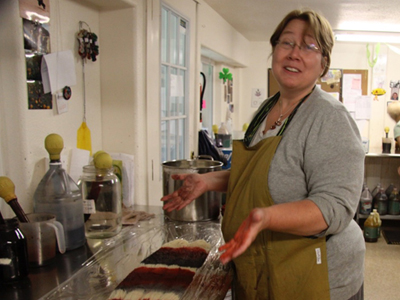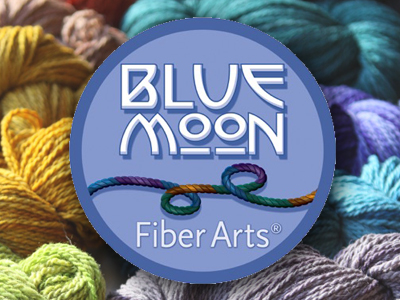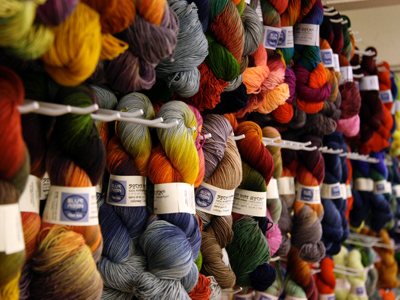 December 8, 2014
On the next edition of Fiber Hooligan, my guest will be designer Kyle Kunnecke. Kyle spent his childhood as the creative kid who wouldn't sit still. As an adult, he's always working on multiple projects, including designing knitwear patterns, creating products for his shop, teaching, and helping others find ways to use the fiber arts as tools to combat depression, anxiety, and feelings of isolation. His passion for using creativity to help others began in high school. While living in Phoenix, AZ in 1989, he was involved in peer educational theater; teaching about issues such as teen pregnancy, date rape, prejudice, homophobia, HIV/AIDS and peer pressure. Realizing the value of connecting the arts with education, Kyle continues to use his work as a mechanism for change.

Click the video above to listen to the Fiber Hooligan podcast featuring Kyle Kunnecke.

In 2003, after moving to Los Angeles, he learned to knit from his former theater director and began to contemplate the ways the craft might be used to share information and unite communities. As the years progressed, he worked to increase his knowledge, starting a website, blog, and attending the first Men's West Cost Knitting Retreat. In 2009, he organized a worldwide project receiving more than 200 squares from over 50 knitters and crocheters to make a blanket for a knitter who was battling testicular cancer in Holland.

In 2010, Kyle moved to San Francisco to pursue work in HIV prevention and public health, and also began releasing knitwear patterns. Original designs can be seen published in numerous knitting and fiber arts magazines, in books, and under the Kyle William label on his website, www.kylewilliam.com.

In 2013, he curated Good Deeds, Volume One: Hats as a fundraiser for Breast Cancer Connections; a Palo Alto, CA based nonprofit that helps folks touched by breast or ovarian cancer. The collection of 15 knit and crochet patterns includes information about the organization as well as facts and resources related to breast cancer.

Kyle believes creativity has the power to heal, and that when we share our story with others, the world becomes a better place. I think is a pretty remarkable guy. I hope you'll join us for what I know will be an inspirational show.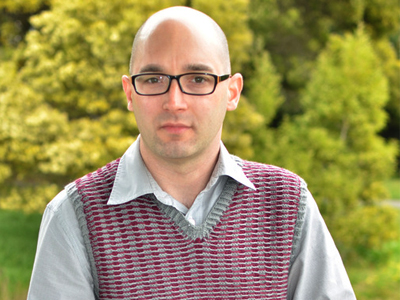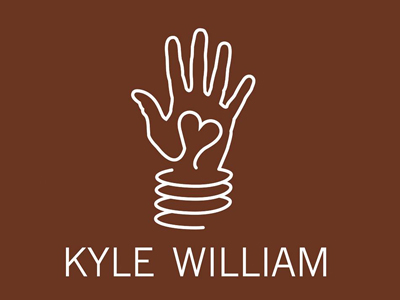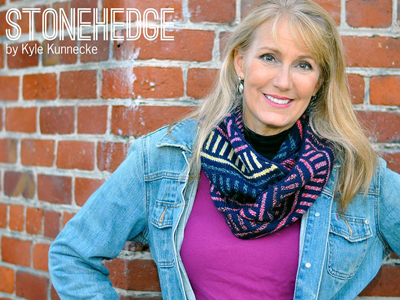 November 10, 2014

On this edition of Fiber Hooligan (11/10/14) my guest will be the very talented crochet designer Ellen Gormley. Ellen has been published in numerous crochet magazines and has written two books, Go Crochet! Afghan Design Workbook, published in 2011, and recently released Learn Bruges Lace. Now, Ellen is an instructor for Annie's Online Classes and is the editor of Crochet! magazine!

Ellen is also very sweet…with a tenacious spirit. I hope you'll join us for the show.

Click the video above to listen to the Fiber Hooligan podcast featuring Ellen Gormley.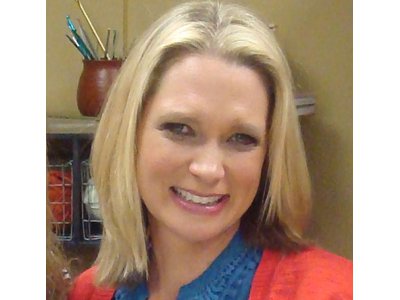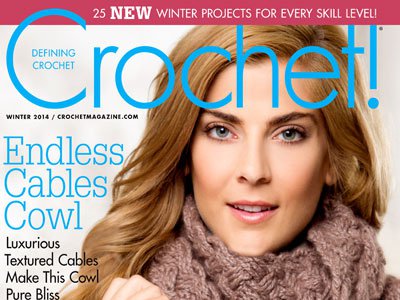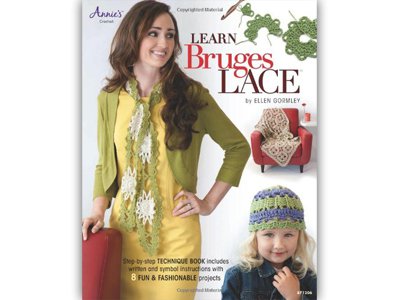 November 3, 2014

On the next edition of Fiber Hooligan (11/03/14) my guest will be my dear friend and 'Dye Pod Goddess' Jeannie Randolph, owner of Fiesta Yarns. Jeannie has been the owner of Fiesta Yarns for over 12 years and is the driving force behind the amazing colors that her company produces. If you've ever picked up a skein of La Boheme, you'll know what I mean. She is also one of the most accomplished marketing minds that you could ever meet. I hope you'll tune in next week when I talk to one of the best people I have ever met.

Click the video above to listen to the Fiber Hooligan podcast featuring Jeannie Randolph.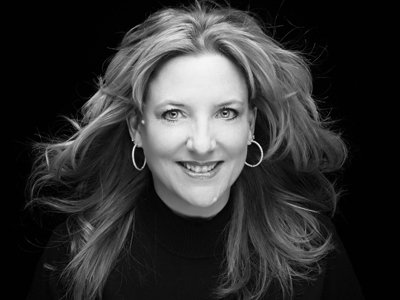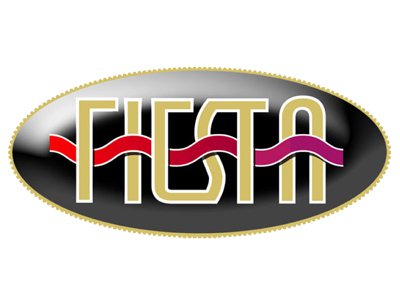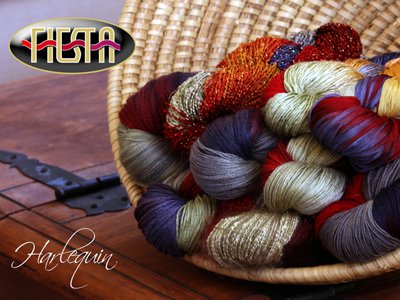 October 27, 2014

This week my guest will be David Babcock, the Knitting Runner.





Click the video above to listen to the Fiber Hooligan podcast featuring David Babcock.

David is the Guinness World Record holder for knitting the longest scarf (12 feet!) while running a marathon, which he did in Kansas City last October.

Coupled with a great deal of skill and endurance, David credits his choice in using Lion Brand's Hometown USA as a factor in his amazing accomplishment!

Lion Brand is sponsoring David in the New York City Marathon on November 2nd, 2014. He is committed to raising awareness and funds for Alzheimer research, care and support.

I hope you'll join us for what I know will be an inspirational show.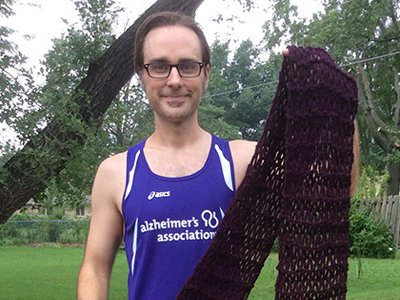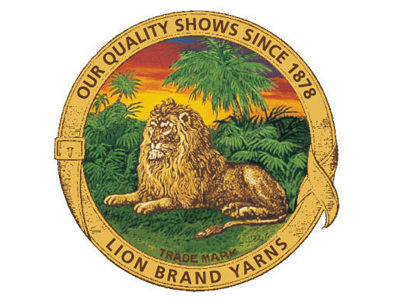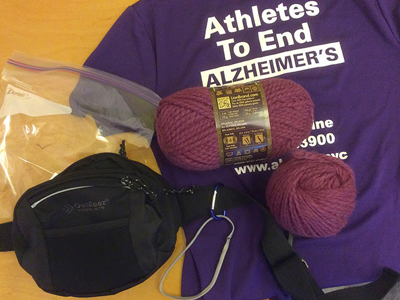 October 20, 2014

On this edition of Fiber Hooligan (10/20/14) our guest will be designer, author, and teacher, Jen Lucas.





Click the video above to listen to the Fiber Hooligan podcast featuring Jen Lucas.

Jen Lucas has been knitting since 2004 and designing since 2008. Her designs have been seen in several magazines, including Knitscene, Love of Knitting, and Knit Simple. Her best-selling book, Sock-Yarn Shawls, was released in January 2013. You can also find dozens of her self-published patterns on Ravelry. When not knitting, Jen can be found at her spinning wheel, reading or pinning crock pot recipes on Pinterest. She lives in Fox River Grove, IL with her husband, Alex.


Jen is also just a really good person. And I know you'll enjoy hearing from this very talented designer. I hope you'll tune in.

October 6, 2014
On the this edition of Fiber Hooligan (10/06/14) my guest will be designer, teacher, author and illustrator Franklin Habit. Franklin is the author of It Itches: A Stash of Knitting Cartoons (Interweave Press, 2008) and proprietor of The Panopticon (
the-panopticon.blogspot.com
), one of the most popular knitting blogs on the Internet. On an average day, upwards of 2,500 readers worldwide drop in for a mix of essays, cartoons, and the continuing adventures of Dolores the Sheep.



Click the video above to listen to the Fiber Hooligan podcast featuring Franklin Habit.


Franklin's varied experience in the fiber world includes contributions of writing and design to Vogue Knitting, Yarn Market News, Interweave Knits, Interweave Crochet, PieceWork, Cast On: A Podcast for Knitters, Twist Collective; and a regular columns for both Knitty.com and Lion Brand Yarns. Several of his independently published designs are available via Ravelry.com.


He travels constantly to teach knitters at shops and guilds across the country and internationally; and has been a popular member of the faculties of such festivals as Vogue Knitting Live!, STITCHES Expos, Sock Summit, and the Madrona Fiber Arts Winter Retreat.


I'm very excited that he could fit the show into his very busy schedule. It will be great to have him back on Fiber Hooligan just before STITCHES East 2014.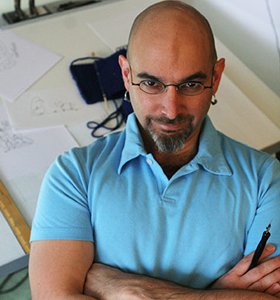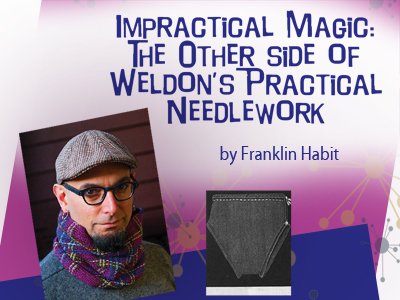 September 22, 2014

This week (09/22/2014) my guests will be Art & Barbara Elkins, the founders of WEBS - America's Yarn Store.



Click the video above to listen to the Fiber Hooligan podcast featuring Art & Barbara Elkins.

We've had Steve Elkins (their son) and his wife, Kathy Elkins, on the show before to talk about WEBS. But this is going to be a fun, almost prequel to that show.


Art & Barbara are going to share with us the history and the evolution of WEBS… from a basement business to the industry leader that it has become over the last 40 years. And for those of you who may have missed it, this is the 40th anniversary of WEBS.


These are two remarkable business people who I remember meeting for the first time when I was a teenager.


I'm so pleased to have them on the show so you can hear how they defined and innovated their business model in the fiber arts world. I hope you'll join us for this very special show.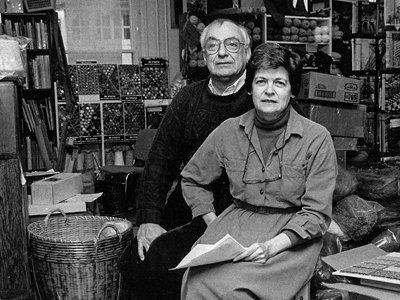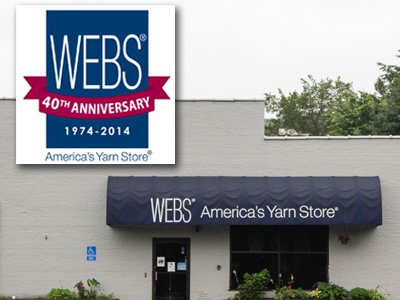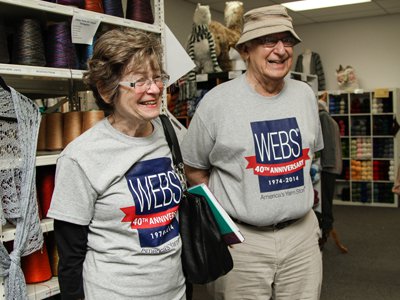 September 15, 2014

This week (09/15/2014) my guest will be Andrea Marquis of YarnSuperhero. She is a long-time knitter crocheter, and newly impassioned spinner. She loves to make things and grow things, and her superpowers include working with what is available, seeing the bright side, and helping people reach their Next Great Idea.



Click the video above to listen to the Fiber Hooligan podcast featuring Andrea Marquis.


Witht wenty years of business to business sales experience, Andrea approaches the yarn business and the rest of life with an improvisational spirit. An unrepentant optimist with a weird love for spreadsheets, she is a member of the small but mighty Spinzilla committee.


Andrea will be joining us to tell us more about herself as well as telling us all about Spinzilla. This will be a first for us Fiber Hooligans… delving into the world of spinning.


I can't wait to have Andrea on the show so we can learn more about her and this growing (even international) event that is Spinzilla.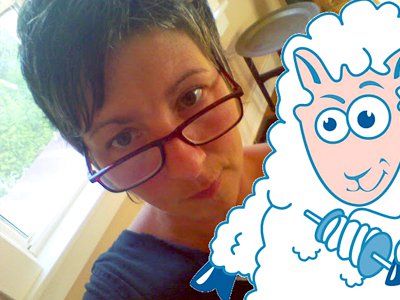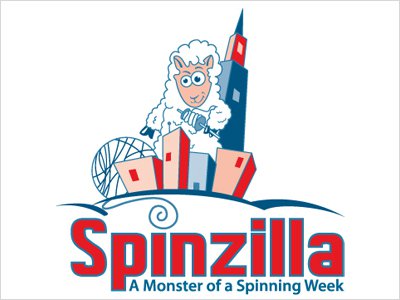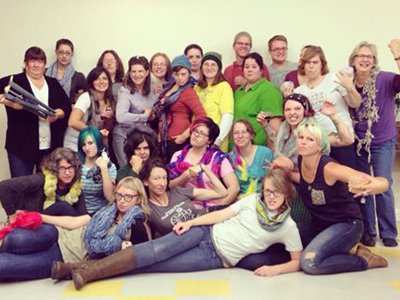 September 8, 2014
This week (09/08/14) my guest will be Karin Skacel, the president of
Skacel Collection, Inc.

Click the video above to listen to the Fiber Hooligan podcast featuring Karin Skacel.


The Skacel Collection has been supporting Local Yarn Shops as a wholesaler of high-end yarns and needles for over 27 years.
Skacel is the sole North American distributor for the addi Turbo® line of hand-knitting needles and accessories, as well as the Zitron, Schulana, HiKoo®, artfelt®, and Schoppel yarn lines. As a family owned and operated entity, they strive to provide top-notch customer service world-class products and cutting-edge designs
Karin has been involved in the artistic crafts industry her entire life. Prior to taking over Skacel, she taught classes in glass fusing and lamp work, clothing design, sewing, knitting, crochet, and pottery painting. She is also the leading authority on art felt® in North America. She was the first to experiment with the paper and through trial and error has discovered many amazing possibilities using the paper as a base for felting. She is currently working on an artfelt® book and has been teaching classes and doing demonstrations throughout the United States.
Although her resume and credentials are impressive… it doesn't do justice to this remarkable and generous lady who does so much to support the entire fiber arts industry. I can't wait to have her on the show so you can learn more about Karin and her company.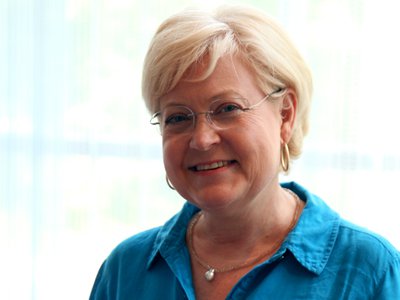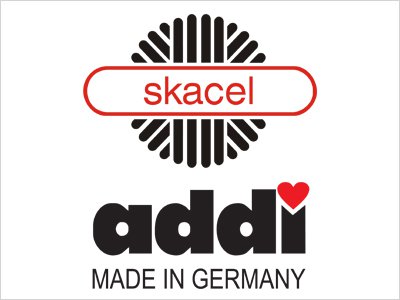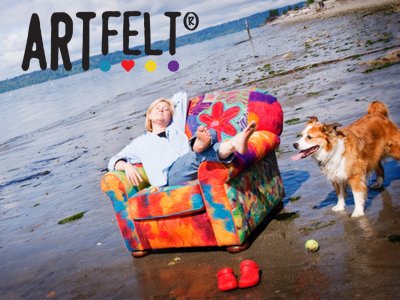 August 25, 2014

This week (08/25/14) my guest is knitwear designer and author, Deborah Newton.

Click the video above to listen to the Fiber Hooligan podcast featuring Deborah Newton.

Deborah has been designing knitwear for the yarn industry and Seventh Avenue for over 30 years. Her book DESIGNING KNITWEAR (Taunton Press) has been in print since 1990. Her most recent book, FINISHING SCHOOL (from Sixth & Spring), was chosen by Amazon to be one of their Top Ten Craft Books of 2011.
She lives in her favorite city, Providence, Rhode Island, with writer and book reviewer Paul Di Filippo. She is an avid gardener and also works daily in her family's business, Maps for the Classroom.
Deborah has been a collaborator and 'friend of the family' for decades. I'm so pleased to be able to share this wonderfully talented lady with all of you. I hope you'll join us for a great show.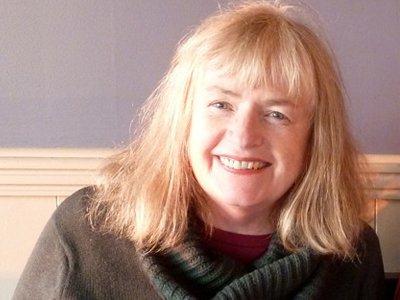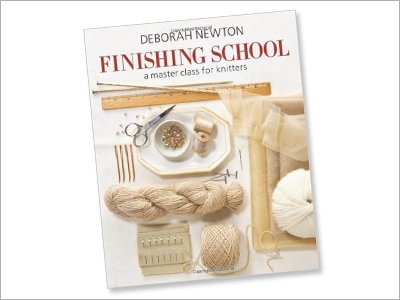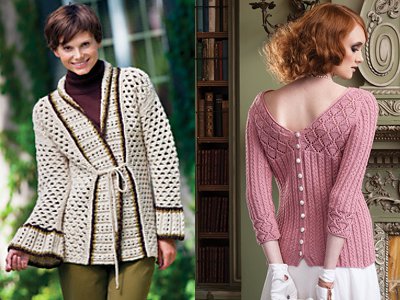 August 4, 2014

This week (08/04/14), my guest will be the very talented Rick Mondragon, editor of Knitter's Magazine. He'll be talking about upcoming Fall 2014 issue. We invite you to listen as he takes you into the pages and between the lines of Knitter's Magazine.
Click the video above to listen to the Fiber Hooligan podcast featuring Rick Mondragon.


Rick, who also is the co-host of STITCHES, will also be giving us his take on what we'll be seeing at STITCHES Midwest in early August… from the market to the fashion show.


He's one of the smartest and most creative people in the fiber arts world. And I know you'll love his insights. I hope you'll join us for the show.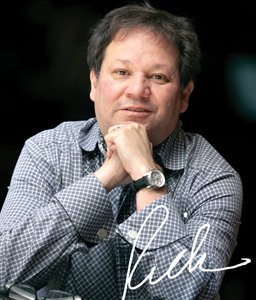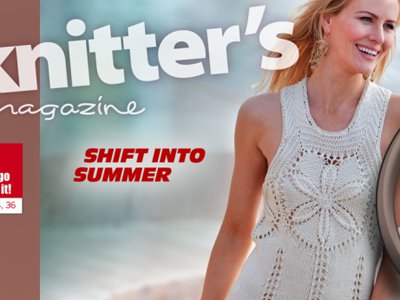 July 28, 2014

This week (07/28/14) my guests will be Veronica Van from Dream In Color Yarn and Steve Elkins from WEBS - America's Yarn Store.
This is going to be a fun show. And it should be a great time to catch up with two of our favorite past guests.
I think these are two of the very best people of the fiber arts industry. I hope you'll join us for the show!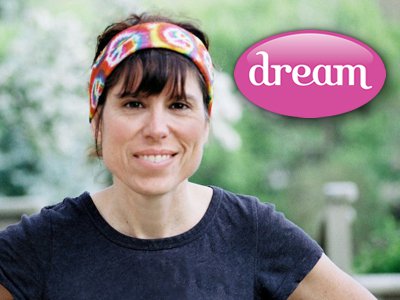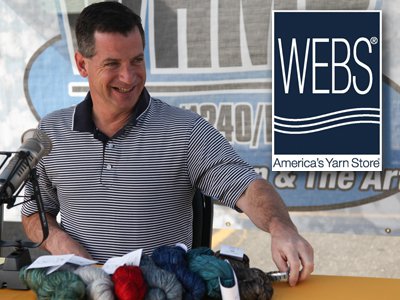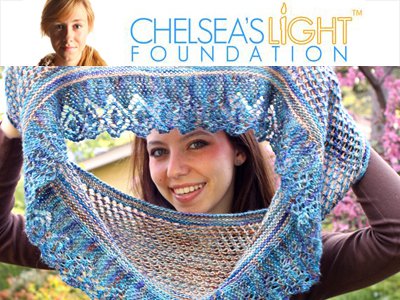 July 21, 2014

This week (07/21/14) my guests will the newest dynamic duo to hit the fiber arts scene, Steven Be & Stephen West.

Click the video above to listen to the Fiber Hooligan podcast featuring Steven Be & Steven West.


These two amazing fiber artists are on an epic fiber tour across the United States — the Stephen & Steven Tour - 2014. To imagine it fully, you have to first conjure up thoughts of a traveling rock band, then take away the bus, the sweaty roadies, and the music. Add instead two jet setting, fabulous Steph(v)ens (one with a 'v' and one with a 'ph'), luscious yarn and wild creative abandon and then... you're almost there.
Among the many things that we're going to talk about, there is a pattern book… a collaboration between the Steph(v)ens to commemorate the aforementioned fabulous yarn tour. Comprised of favorites by both designers, as well as a couple of new, never before seen patterns, this book is bound to knock your hand-knitted socks off.
I managed to catch up with these incredibly talented men on the road. And they've got a lot to share about where they've been, where they're going, new yarns, new patterns, great classes, and just an explosion of enthusiasm.
I hope you'll tune in for this show so you can hear from these fiber artist road warriors yourself.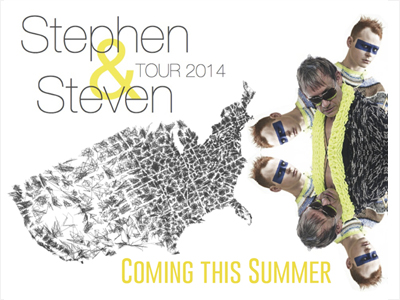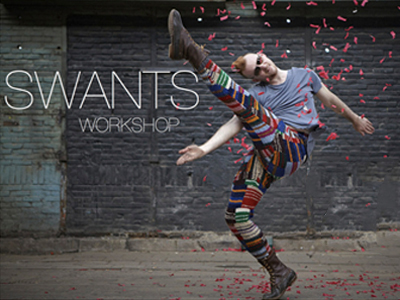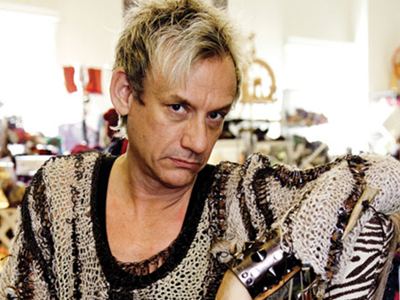 July 14, 2014

This week (07/14/14) my guest will be the very talented Australian crochet designer Jenny King.


Click the video above to listen to the Fiber Hooligan podcast featuring Jenny King.


She has been designing in crochet since about 10 years of age… well before she knew it was called designing… just making what she wanted without a pattern. Then, at age 12, she made her first crochet bikini from a pattern in a magazine. There were lots of designs in every magazine as it was the 70's, and crochet was supreme! Then the patterns for crochet dried up, so she just grabbed a Vogue Knitting magazine and crocheted to the schematics in Vogue.
She crocheted her first bikini commercially and sold it to a boutique in Byron Bay at age 15. Many years have passed and many projects have been created.
Now Jenny is all about teaching crochet and writing the patterns for others to make her designs. And the reason for this is that she would like everyone to feel the sense of satisfaction that comes from creating a work of art, the sense of peace that comes from crocheting, and the ability to open up the brain with the satisfying rhythm of repetitive stitching.
She believes that taking time out each day to stitch is both therapeutic to the body and brain, and that it will always keep it young. So, she is attempting to take over the world one crocheter at a time so that everyone can have this pleasure.
Jenny will be our first guest from Down Under. And I'm delighted to be able to share this preeminent crochet designer with all of you. I hope you'll tune in for this show. It should be a lot of fun… and heck… you'll love her accent.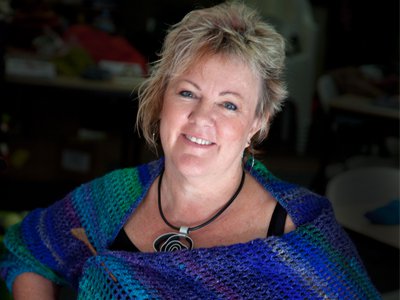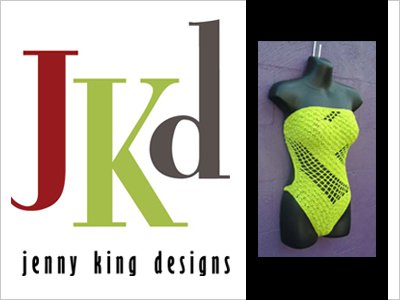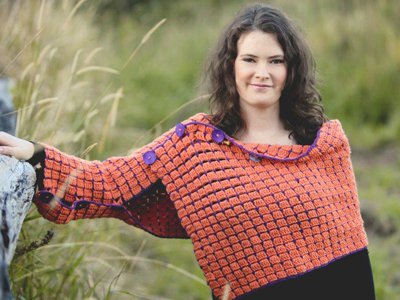 July 7, 2014

This week (07/07/14) my guest will be the very talented and stylish Kristin Omdahl.



Click the video above to listen to the Fiber Hooligan podcast featuring Kristin Omdahl.


Founder of StyledByKristin.com and design company KRISTIN, Kristin Omdahl frequently contributes to the website that bears her name. In addition to showcasing her designs, Kristin serves up terrific articles about knitting, crochet, yarn and even a few sneak peeks at what's new.
Kristin Omdahl designs knit and crochet garments and patterns under her label KRISTIN, and is the author of "Knitting Outside the Swatch" (Interweave, October 2013), "The Finer Edge" (Interweave, December 2012), "Seamless Crochet" (Interweave, December 2011), "A Knitting Wrapsody" (Interweave, January 2011), "Crochet So Fine" (Interweave, July 2010) and "Wrapped In Crochet" (Interweave, 2008).
She was the crochet expert for 8 seasons on Knitting Daily TV on public television, and she conducts seminars around the country on crochet and in her DVD workshops, "Crochet Basics and Beyond with Kristin Omdahl" (Interweave 2011) and "Innovative Crochet: Motifs" (Interweave, 2009). Kristin's work has appeared in Interweave Crochet, Interweave Knits, Knitscene, Vogue Knitting, plus books including "Blueprint Crochet Sweaters" (Interweave 2012), "Unexpected Afghans" (Interweave 2012), "Crochet Gifts" (Interweave, 2009) and "Crochet Me" (Interweave, 2007).
Passionate about design, Kristin seeks inspiration in textures geometric shapes found in nature. Her quirky fondness of mathematics and attraction to natural fibers make knitting and crochet heaven on earth for this talented designer.
She's got a lot of projects going right now. She also has some big announcements that we will be lucky enough to hear directly from her. I hope you'll all tune in next week for what I know will be a remarkable show.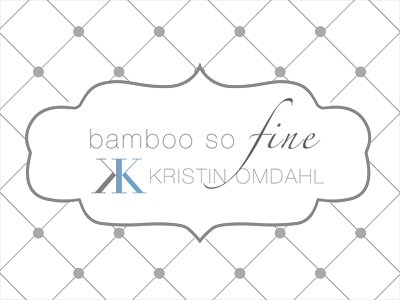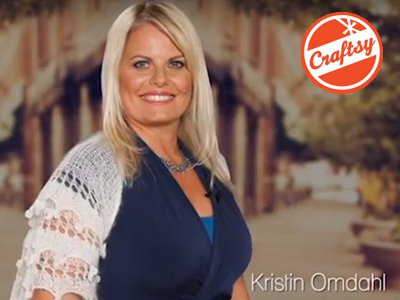 June 30, 2014

This week (06/30/14) my guest will be very talented and effervescent crochet teacher & designer, Stacey Trock.

Click the video above to listen to the Fiber Hooligan podcast featuring Stacey Trock.


Stacey has been bringing cuteness into the crochet-world with her adorable stuffed animal designs since 2008. Her website, FreshStitches.com is a premier destination for crochet patterns, tutorials and kits. She is the author of Cuddly Crochet, Crocheted Softies and Modern Baby Crochet.

Stacey firmly believes that there's no 'right way' to crochet and enthusiastically experiments with a variety of techniques (even less-popular ones!) to achieve the desired finished product. This philosophy spills over into her teaching style: she encourages students to discover what works best for their own crocheting style for maximum crochet enjoyment!

A passionate crafter and advocate for self-sufficient living, Stacey and her husband live in Minneapolis, Minnesota, where she knits, bakes bread, makes jam and tends to her garden!

Stacey personifies cute… and that cuteness is infectious. I hope you'll join us next week for a healthy dose of both creativity and enthusiasm.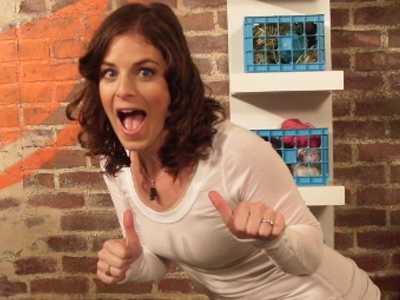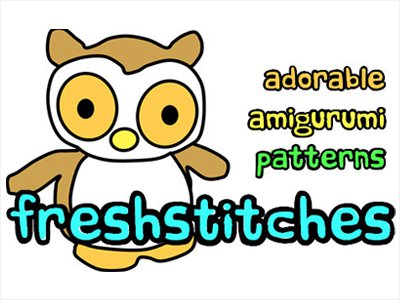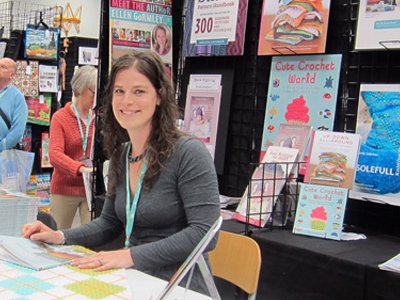 June 23, 2014
This week (06/23/14) my guest is the very funny and enthusiastic Nicole Snow.




Click the video above to listen to the Fiber Hooligan podcast featuring Nicole Snow.


Born in central New Jersey where she grew up in a log cabin and spent hours playing craft corner with an old fashioned cash register and her parents office supplies, Nicole Snow is the founder and CEO of Darn Good Yarn, the world's greatest online recycled silk yarn company. Nicole had known since the seventh grade that she wanted to serve as an officer in the United States Air Force; she started taking flying lessons when she was 13, dreaming of flying KC10's. Nicole attended college on a full United States Airforce Scholarship at Clarkson University in upstate New York, where she played on the tennis team and was a Resident Advisor. She also met Mike, a fellow Resident Advisor who became the love of her life and now husband while at Clarkson. Nicole received a Bachelor's of Science in Business and Technology Management with Honours, with a concentration in International Business in 2004.


Nicole served two years of active duty service as a second lieutenant in the United States Air Force, before launching ' round the Om', a general imports from around the globe company in 2006. Mike's career as a Civil Engineer has taken Nicole to California, Alaska, Utah, Maine, New Hampshire and New York. Wanting to create a business that she could take anywhere with her and fulfill her goal of creating social consciousness through crafting and design, Darn Good Yarn was founded. Since 2008 Darn Good Yarn has saved over 25, 000 pounds of material from ending up in landfills, recycling it, and employing over 300 women in India and Nepal who create Darn Good Yarn's hand-spun, hand-dyed silk yarn and craft supplies.


Nicole is a member of the U.S. Chamber of Commerce's Small Business Policy Commitee, and in 2013 was the $25,000 Grand Prize Winner of FedEx's inaugural Small Business Grant Contest. She has worked closely with Maine's Governor Paul LePage since 2013 to grow Micro-Businesses in the state, and has passionately shared her own micro-business expertise as a consultant.


Nicole and the Darn Good Yarn gang are currently moving—bringing Darn Good Yarn operations to Schenectady, New York, where Darn Good Yarn will open their first retail location in the historic downtown business centre this month. But she's be taking a break from unpacking & renovating to talk to us about her story and the amazing business that is Darn Good Yarn.


I've had a chance to talk with Nicole… she's not only an amazing entrepreneur, she's a kick! I hope you'll all tune in next week so you can hear from this dynamic woman yourself.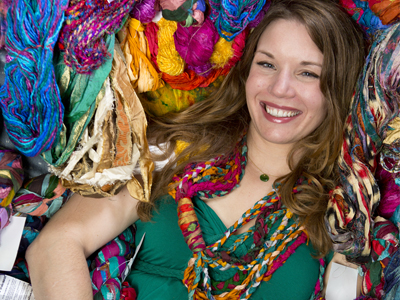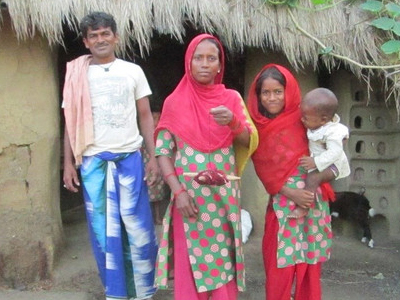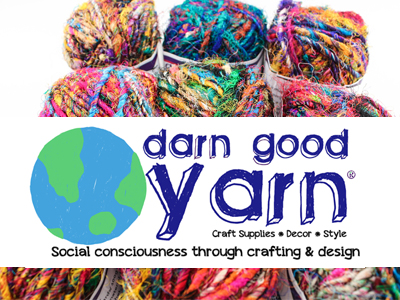 June 16, 2014
This week (06/16/14) my guest is the very talented and versatile Edie Eckman. Edie grew up in Georgia but has spent most of her adult life in the beautiful Shenandoah Valley of Virginia. She learned to knit and crochet from her grandmother, who lived with the family, and to sew and needlepoint from her mother. While she always had some kind of craft going as a child and teen, it wasn't until she was a young adult that knitting became a passion. One of the first sweaters she made was a complex fingering-weight shawl-collared vest made with a combination of fair isle and intarsia. In retrospect, it probably wasn't the best choice for a beginner, but she didn't know any better than to try to attempt it.

Click the video above to listen to the Fiber Hooligan podcast featuring Edie Eckman.


Edie serves as a technical editor for yarn companies and independent publishers and writes columns for both Creative Knitting and Crochet! magazines. Her designs have appeared in Knitter's Magazine, Interweave Crochet, Creative Knitting, Knit N Style, and many other publications. She has taught at STITCHES events, The National Needlearts Association, The Knit & Crochet Show, Midwest Fiber & Folk Art Fair, New York State Sheep & Wool Festival (Rhinebeck), Fall Fiber Festival (Montpelier), and other national venues.

She considers herself fully bi-textural, and likes to serve as a Knit-Crochet Diplomat, easing the schism that can exist between the two disciplines.

Edie is one of the smartest and hardest working people in the fiber arts world. She's also very sweet and someone I consider a friend. I hope you'll join us next week so I can share this very special lady with all of you.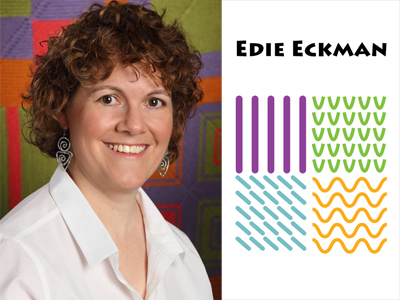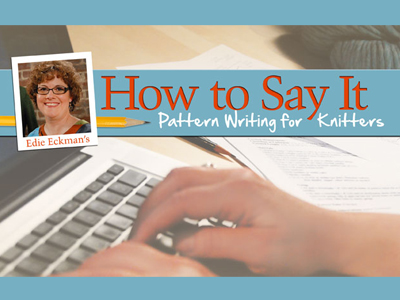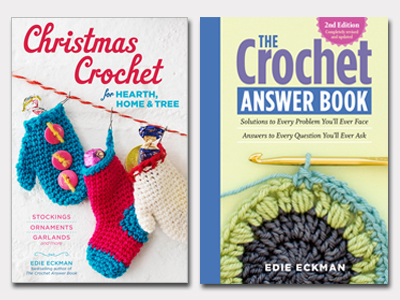 June 9, 2014
On this edition of Fiber Hooligan (06/09/14) my guest will be nationally known knitting instructor, Anne Berk. Anne was born in Grinnell, IA., and learned to knit at age 8, from her friends' mom. She did lots of crafts, growing up… crochet, embroidery, counted cross-stitch, macramé, sewing. She moved to Portland, OR at age 10. In college, she was a camp counselor at Camp Namanu in Sandy, OR, and was a craft director for a few summers. Her main interest besides school and crafts was singing, playing guitar, and writing songs, and she worked her way through college and grad school by performing (weddings, restaurant sets, musical theater, etc.).

Click the video above to listen to the Fiber Hooligan podcast featuring Anne Berk.


Anne majored in Natural Science at Lewis and Clark College in Portland, OR, pre-med. Her junior year was spent studying abroad, in Ireland, where her interest in fiber arts was re-kindled. While there, she knit and crocheted all year, but on returning to the States, she didn't have time or resources to keep it up, and went back to studying (and singing) full-time.


Anne attended Pacific Univ. College of Optometry in Forest Grove, OR, becoming an Optometric Physician in 1985, and also married Bill Berk, a fellow student, that same year. They set up private practice together in Portland, and expanded to a second office in Clackamas a few years later. They now live in Clackamas and still run both practices full-time.


When her now grown children started school, she felt the urge to start crafting again. She did a lot of needlework, and decided to start knitting, also. When Anne ran out of space on the walls for the needlework, she got serious about knitting, and decided to enroll in the TKGA Master Handknitting program. As she worked through the program, a patient of hers, who owned an LYS, asked if she would be interested in teaching in her store. It turned out that she not only enjoyed teaching… she was pretty good at it. By the time she graduated from the Master Handknitting program in 2003, she was teaching at events in the Northwest, and had a busy sideline doing commission work for yarn store customers who needed hand-knits finished, repaired, restored, or custom-made.


She is a problem-solver by nature, which makes her a very good doctor, and has also informed her path as a knitter. She builds knitting courses based on problems that knitters have, trying to solve issues in the most efficient way possible.


For the past three years she has been working on her self-published book, Annetarsia Knits, a hardcover, 224 page resource for intarsia instruction at every level.


Anne has to be one of the busiest people I know. But she's going to take a break from her practice to tell us her story and talk to us about her new book. I hope you'll join us for what I know will be a fun show.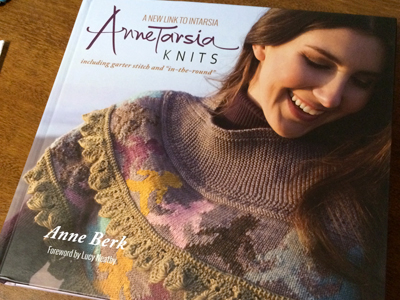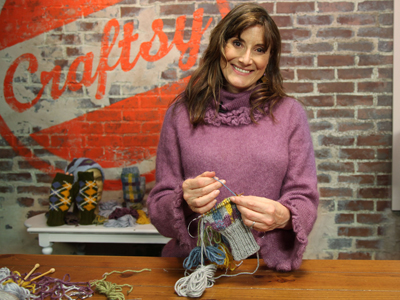 June 2, 2014

On this edition of Fiber Hooligan (06/02/14) my guest will be Patty Lyons. Patty is a nationally recognized knitting teacher and technique expert who is known for teaching the "why" not just the "how" in her pursuit of training the "mindful knitter". She specializes in sweater design and sharing her love of the much-maligned subjects of gauge and blocking.

Click the video above to listen to the Fiber Hooligan podcast featuring Patty Lyons.


After deciding to leave her previous life as a Broadway stage manager to follow her passion and work in the knitting world, Patty managed a New York yarn store, and then in 2008 she joined Lion Brand Yarn to create the Lion Brand Yarn Studio in New York City, where she served as the Studio Director for five years.

Patty now teaches nationally at guilds & knitting shows around the country such as Vogue Knitting LIVE, Knit and Crochet Show (the official show of TKGA and CGOA), and STITCHES. Patty's popular classes can also be found online at Knitting Daily (Interweave Press) and Craftsy, and her "Improve Your Knitting Class" was named Craftsy's most popular class of 2013!

Patty designs for yarn companies like Cascade Yarns and Takhi Stacy Charles, and her designs and knitting articles can be found in Vogue Knitting, Creative Knitting, Knitter's Magazine, Knit 1,2,3 and KNITStyle magazine.

Patty loves to knit, crochet, spin and has even dabbled on the knitting machine. She is currently attempting not to get sucked into another yarncraft, but weaving is looking pretty interesting.

Patty lives in Brooklyn with her husband, a room full of yarn, and her rooftop garden. But she'll be taking a break from her busy schedule and her rooftop garden to join us for what should be a great show. I hope you'll tune in so I can share this wonderful lady with all of you.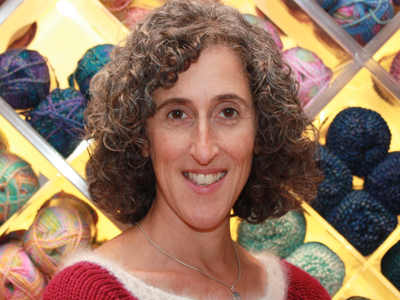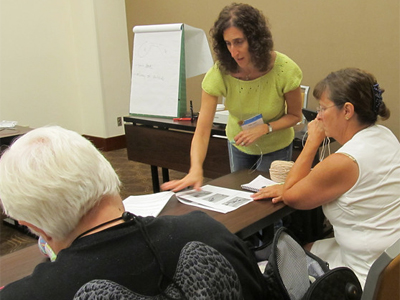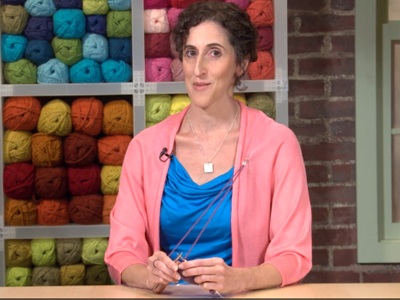 May 26, 2014
Benjamin is joined by Drew Emborsky (a.k.a. The Crochet Dude™). Drew talks to us about his career as a designer, teacher, and as an icon in the fiber arts world. He also talks about his line of yarns, his new Craftsy.com class, and the other great things he has planned for this year.

Click the video above to listen to the Fiber Hooligan podcast featuring Drew Emborsky.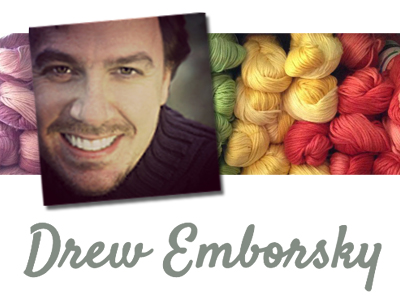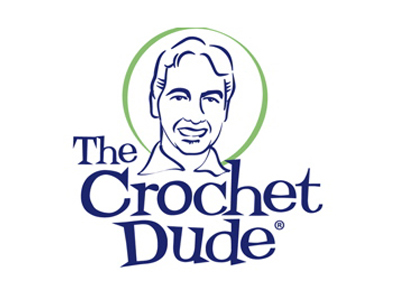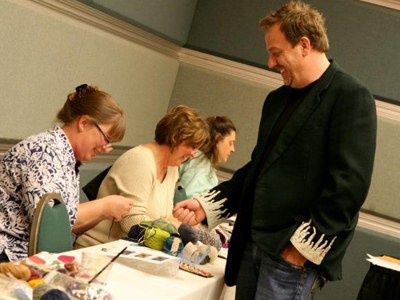 May 12, 2014
Stuart Hochwert, President and Founder of Prime Publishing, joins Benjamin for a friendly and informative chat about internet marketing and niche content. An expert and cutting edge entrepreneur in the world of digital publishing, Stuart has been in the media business for quite some time. Prime Publishing includes 27 cooking and crafting properites, including the popular yarn websites: AllFreeCrochet, AllFreeKnitting, and AllFreeCrochetAfghanPatterns.


Click the video above to listen to the Fiber Hooligan podcast featuring Stuart Hochwert.