How to Work a Super Stretchy Bind Off
Sometimes also called the surprisingly stretchy bind off, this technique is great for fabrics that need a little give!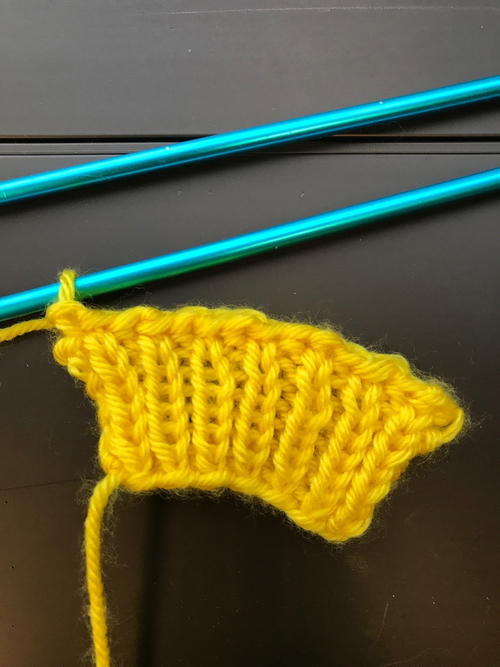 How to Work a Super Stretchy Bind Off
Most traditional types of bind off methods can be a little tight. This is especially the case for beginners who aren't quite as familiar with how tension can affect the stretch of knit fabric. For most beginner knitting patterns, this is not a huge problem; if your scarf if a little tighter on one end, no one is going to notice. However, this can cause serious fitting problems in more advanced knitting patterns, like the cuffs of socks, sweaters, and shawl edging, having the option to create a bind off that's a little stretchier is always great.

This bind off technique works by introducing reverse (or purlwise) yarn overs into the bind off, in between the stitches that you would pass over in a traditional bind off. By doing this, you're essentially doubling the amount of yarn in your bind off, which gives your stitches more room to stretch. Plus, this bind off will retain the same appearance of a typical bind off!

One thing to keep in mind about this bind off, however, is that the extra yarn in this edge gives the knit stitches more room to behave a little bit differently. If you use this bind off on a shawl, for example, you might find that the corners will curve slightly. It's not super noticeable, and many patterns use this as a design element.

Instructions
Work your pattern up to the bind off row. Start your bind off with a reverse yarn over at the beginning of your bind off row.

To do a reverse yarn over:

Start with the working yarn in back.
Bring your yarn over your working needle.
Then take the yarn back in between the two needles and hold it in the back of your work.

Knit the first stitch of your row.

With your non-dominant needle, take the yarn over that you started with and pass it over the stitch that you just knitted.

Do another reverse yarn over and then knit the next stitch.

Pass the yarn over above and over the knit stitch.

Then pass the first knit stitch over the second knit stitch.

Repeat steps 4 to 6 until you've bound off your entire row!
Your Recently Viewed Projects