How to Knit Asynchronous Lace
This simple stitch pattern is great for all things mesh!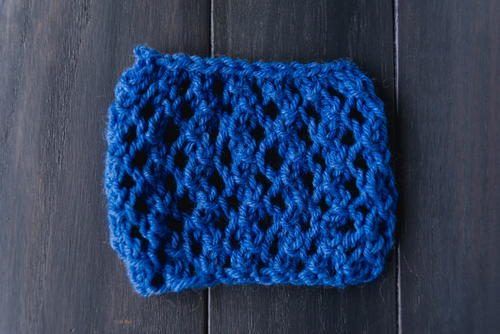 How to Knit Asynchronous Lace
This tutorial for how to knit asynchronous lace is incredibly simple to knit. All you need to know is some simple increasing and decreasing, and you'll have this mesh lace stitch mastered in no time. You can make knit scarves, shawls, or blankets with this pattern, too.

While most lace is complicated and involves knitting charts that are hard to follow, this pattern is so simple you'll have it memorized in no time. With only four rows in the repeat, this knit lace stitch is the perfect way you can build a nice breezy pattern that is perfect for the summer as well.

Pattern
CO a multiple of 2 sts

Row 1 (RS): (Yo, k2, psso), repeat ( ) until the end of the row

Row 2 (and all WS rows): P all sts

Row 4: (K2, psso, yo), repeat the end of the row

Repeat until your fabric is the desired length
Your Recently Viewed Projects