How to Work a K2TOG Decrease
By far the most common right-leaning decrease in knitting, the k2tog is simple and great for beginners!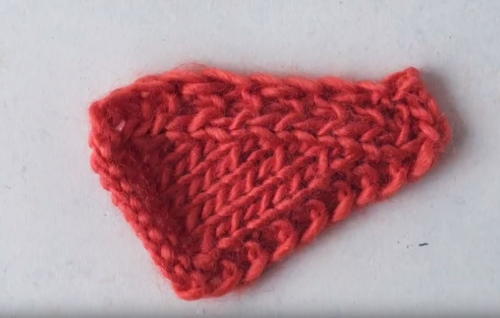 How to Work a K2TOG Decrease
In this video tutorial, Heidi Gustad teaches you how to work a k2tog decrease. This important stitch is probably the most common type of knit decrease out there, and it's super easy to master. It will result in a decrease of one stitch in your row, giving you a slightly tapered edge.

Learning this stitch opens up a whole new world of knitting patterns as it will allow you to shape your fabric in ways not possible with only knitting and purling. Give this a try and let us know what you think. Because this decrease is right-leaning, many patterns will pair this decrease with the SSK (slip, slip, knit) -- often considered the left-leaning version of this decrease.

Instructions
Work in pattern until the point where your pattern calls for the k2tog.

Then, instead of inserting your needle into the first stitch, you'll go back one more stitch and insert your needle knitwise through that stitch and the stitch in front of it. Essentially, this is just treating both loops as a single stitch.

Bring the yarn over your needle, as you would to knit normally.

Bring your yarn through both stitches.

Sweep both stitches off of your non-dominant needle! And now you've successfully completed the k2tog decrease.
Your Recently Viewed Projects