How to Knit the Mistake Stitch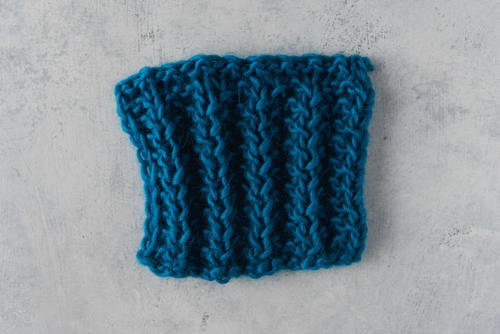 How to Knit the Mistake Stitch
Ready for a stitch that is really hard to mess up? The mistake stitch is one of the most common and easiest stitches in knitting (despite what its name might suggest). This variation on the rib stitch is reversible, too, which makes it great for dishcloths. It's also a very thick fabric, and you'll see it often in scarves and blankets.

As long as you are okay with a repetitive structure, then you are going to be able to master this beginner stitch in no time. Some knitters even compare it to a super easy version of single-color brioche knitting. You simply just have to continue to repeat the same method, but the end result of the mistake stitch is going to give you gorgeous deep rivets in any of your knitting projects!

Instructions
CO a multiple of 4 plus 3 sts

Row 1: *K2, p2, repeat from * until you have three stitches, k2, p1

Row 2: Repeat row 1 exactly.
This simple little Fisherman's Rib is a little more difficult than your classic K1, P1 Rib, but gives a wonderful, multidimensional effect to your projects. How to Knit Fisherman's Rib Stitch
Your Recently Viewed Projects