How to Do the Garter Tab Cast On
This clever little cast on is the perfect one for your next triangle shawl!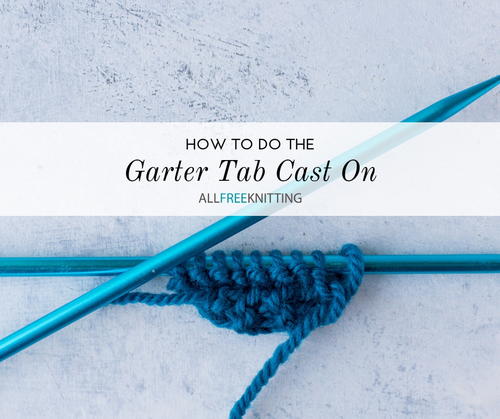 The garter tab cast on method is the perfect one for your next triangle shawl! It's a little tricky but super handy for curved patterns.

If you've ever knitted a shawl or designed a pattern for one yourself, you've probably noticed that your construction of the shawl itself can sometimes be pretty tricky! And when it comes to triangle shawls, if you're casting on from the top of the shawl itself and increasing out to create the pattern, you'll probably notice that there's a small gap in the center, where the fabric bows. The garter tab cast on is the perfect trick for dealing with that little space!

This cast on method creates a small square of garter stitch that will be used at a later point to join in the garter stitch edging from your shawl and fill out that gap in your shawl. 
Step 1
Begin by casting on a multiple of 3 sts longtail.
Note: If you need a refresher on the longtail cast on, check out this tutorial.

Once you've cast on three stitches, work six rows of garter stitch to create the "tab" of your cast on.
Step 2
Once you've got your six rows of garter stitch, take your knitting needle and turn it 90 degrees so that it's pointing away from you. (See below.)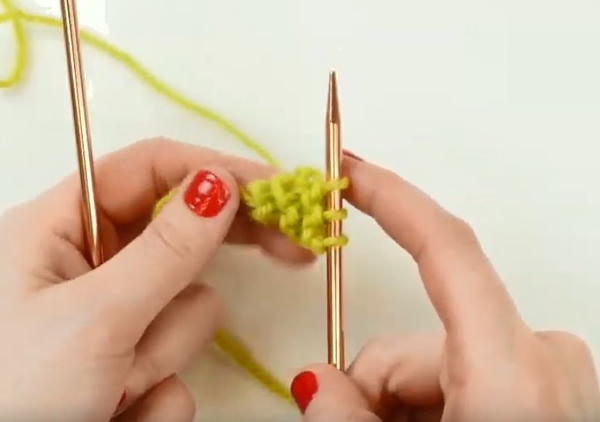 Step 3
Next, you're going to pick up three stitches from the side of your garter tab that's farthest from you.

Here's how to pick up these stitches:
Aim your needle into the first "bump" at the edge of your work.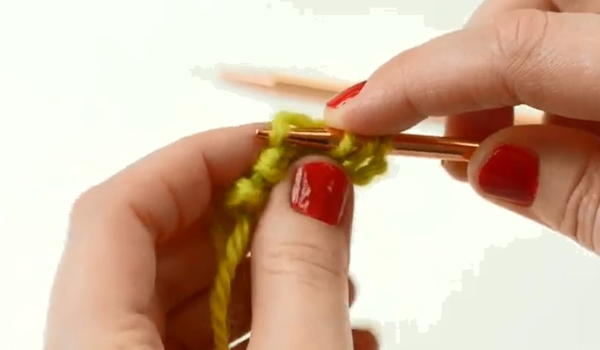 Insert the needle into this stitch completely, as shown below.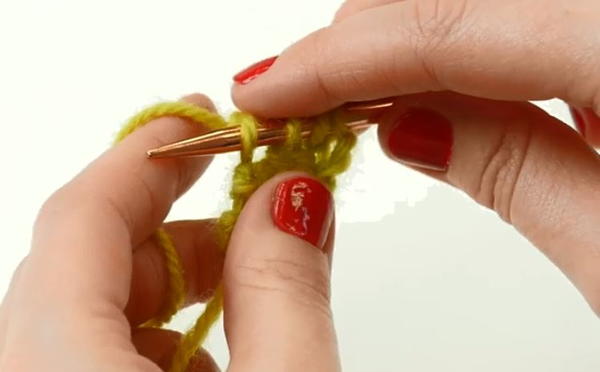 Wrap your working yarn around the needle and bring it through, just like a normal knit stitch.
Note: Because the stitch you're knitting through has already been completed, there will be no stitch there to sweep off.
 
Continue picking up stitches along this edge of your garter tab until you've got a total of six stitches on your needle.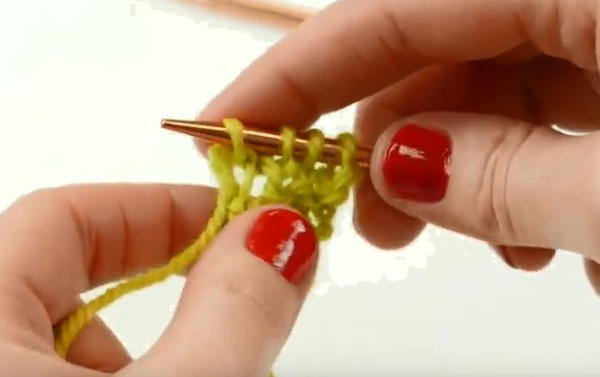 Step 4
Repeat step 3 on the cast on side of your work this time. You should have a total of 9 stitches on your needle.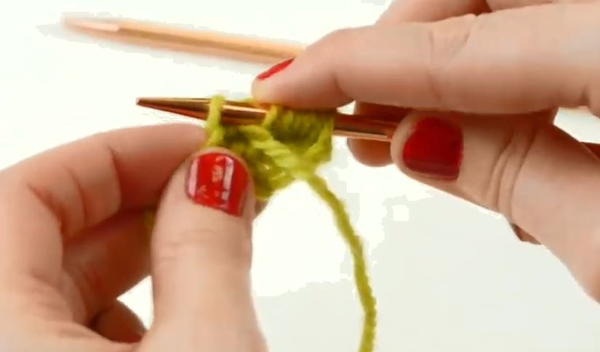 You will notice that, once you've got all nine stitches on your needle, the tab is sort of buckling and bowing to conform to the needle itself. This is normal; as you continue to knit your pattern out, it will straighten out and conform to the garment instead.
Have you ever used this cast on technique?
Let us know your tips and tricks in the comments below!
Your Recently Viewed Projects