40+ Lovely Valentine's Day Knit Patterns
Brighten a loved one's day with these beautiful Valentine's Day knit patterns!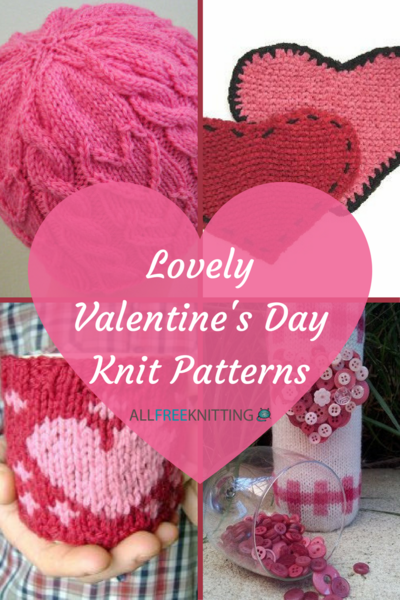 For that special someone in your life, these 40+ Lovely Knitting Projects for Valentine's Day make the perfect gift. Show your loved one how much you care by knitting them a beautiful hat, scarf, or any other homemade pattern. These Valentine's Day knits have love in every stitch. Whether you present one of these stunning pieces to a friend, family member, or secret admirer, or even make a few for yourself, they are sure to bring a smile to your face and joy to your heart. You could even knit patterns for charity this year! Surround yourself with pink and red yarn, and then get to work on these knitting projects for the sweetest day of the year.

Showing your love through a beautiful knitted gift is a great idea. The receiver of this special item will cherish it for many years to come. Keep in mind Valentine's Day is a holiday designed to show love and affection toward anyone and everyone in your life. Besides knitting something for your significant other, you can work up a pattern for your grandchildren, children, or even your neighbor. When you express your love through yarn and needles, you are giving someone a special piece of your passion. 

BONUS: You can surprise loved ones with a homemade dishcloth made with red or pink yarn. Our video on How to Knit an Unbelievably Easy Dishcloth will help you get started!
Table of Contents
Which knit Valentine's day pattern will you make?
Let us know in the comments!
Your Recently Viewed Projects