The Secrets of Handdyed Yarns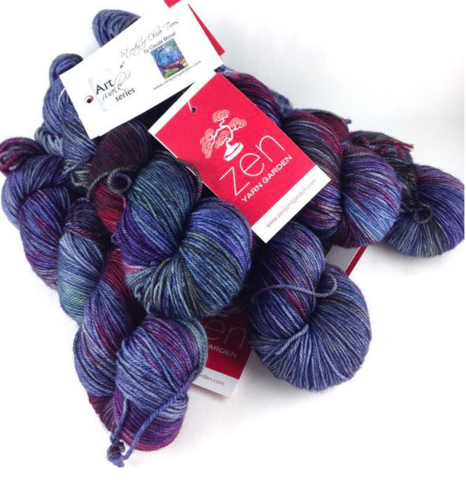 The Secrets of Handdyed Yarns
Buying independent hand-dyed yarn is a real treat for any fiber lover. The invaluable tips and tricks from this blog post by Zen Yarn Garden, a dye studio located in Ontario, Canada, will ensure your one-of-a-kind skeins produce the best knitted items possible.

Due to the unique qualities of hand-dyed yarn, color placement and saturation might be slightly different from skein to skein. As a result, Zen Yarn Garden suggests ordering all the yarn you need for a project at the same time. They also suggest alternating skeins as you knit larger garments. Doing so will help break up colors in a single skein as well as blend them with other skeins where there might be slight variations.

Lastly, if you don't like much variation in your skeins, it's recommended to select tonal color skeins. Tonal skeins have a fewer number of colors, so there's a higher likelihood of the skeins being well matched. Working with hand-dyed yarn is a real treat, and with these tips, you will be able to enjoy your fiber to the fullest extent possible. Click the link below to find even more helpful information from Zen Yarn Garden!
Your Recently Viewed Projects