9 Knitting Apps All Knitters Should Have
This list of knitting apps has all the basics for the modern day knitter!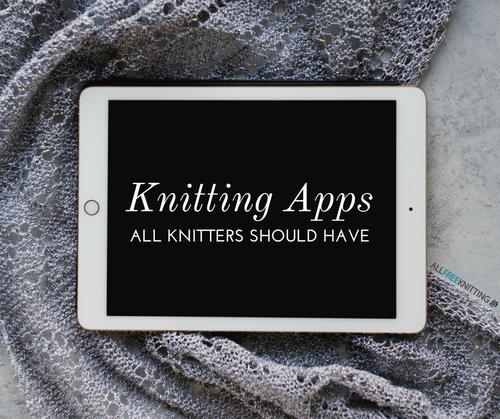 It seems like there's an app for everything these days, right? Well, tech-savvy knitters will be glad to know there are tons of knitting apps out there that help make knitting easier and even more fun!

We asked the AllFreeKnitting Facebook followers what they thought were the best knitting apps, and there were way more than we could have possibly imagined. Unfortunately, we cannot feature every single knitting app out there -- although they're all great.

Whether you're just starting out in the world of knitting or you're a knitting expert, there's an app here for you.

Here are the 9 knitting apps that all knitters should have for keeping track of patterns, measuring gauge, counting stitches, browsing knitting stitch galleries, and so much more.

For more great projects like this, subscribe to our free email newsletter!
What knitting apps do you use?
Let us know in the comments!
Your Recently Viewed Projects