Cat Knitting: 15 Patterns for You and Your Feline
Your cat will love these patterns almost as much as the ball of yarn they were made from!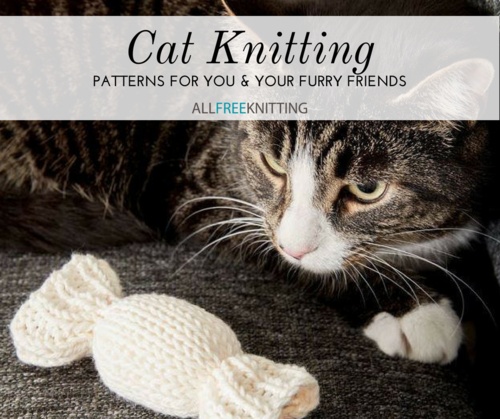 The world needs more cat knitting patterns. Those goofy, lovable little creatures capture our hearts in unique ways every single day, and it's natural to want to knit for the people—or creatures—you love. After all, dogs get sweater patterns galore! It's time that cats got their moment in the limelight.

Whether you're a newly-minted cat guardian and you just brought you little, mewling kitten home from the shelter, or you're a long-time feline lover with more litterboxes than human bathrooms, you'll adore these patterns. This list includes cat toy patterns, cat clothes, and even cat-themed patterns for yourself for knitters of any skill level, so no preferences or levels of experience are left out.

For more great projects like this, subscribe to our free email newsletter!
If you could make your cats wear any knitted item, what would you make them wear?
Your Recently Viewed Projects