Red Heart Patterns for Baby
12 Easy Knitting Patterns for Little Ones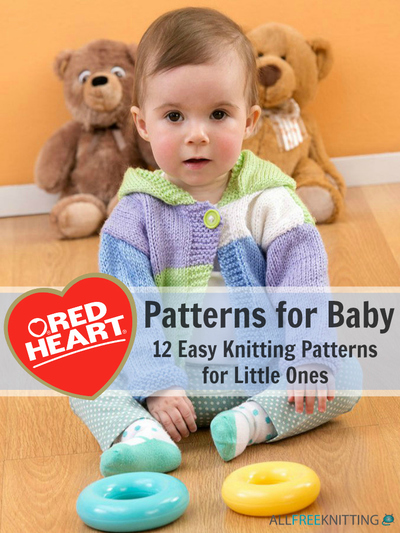 Knitting for baby has never been this cute!

There's something about knitting for babies that makes it more enjoyable than any other type of knitting. Maybe it's the delicate shades of pastel yarn or the fact that everything looks cuter in miniature. Perhaps it's knowing that your knitted creations will keep a tiny bundle of joy warm throughout the night.

Whatever the reason, rest assured knowing that our latest free eBook, Red Heart Patterns for Baby: 12 Easy Knitting Patterns for Little Ones, is full of darling baby knits you won't be able to resist. Whether you want to learn how to knit a baby blanket or you're searching for the perfect gift for a special niece or nephew, there's a pattern in this collection that's sure to catch your eye.

One of the best things about knitting for babies is that it's a year-round pastime. It seems like there's always a birthday coming up, a shower to attend, or a holiday just around the corner. Tiny baby knitting patterns are not only rewarding to make, they're also some of the best gifts to give. Seeing the look of joy on a new mother's face is not only validation for your hard work, but a lovely reminder of how knitting can spread happiness to everyone.
 
No matter what day of the year it is, you'll cherish every single pattern inside Red Heart Patterns for Baby: 12 Easy Knitting Patterns for Little Ones. From cozy baby blanket knitting patterns that will add a pop of color to the nursery to a sweet pair of socks, there's a darling pattern for every tiny miracle inside the pages of our latest free eBook.
Table of Contents
Your Recently Viewed Projects