Knitting for Beginners: 50+ Easy Knitting Patterns
These knitting projects for beginners are great springboards to your personal knitting journey. You can create a beautiful knitted item regardless of your skill level.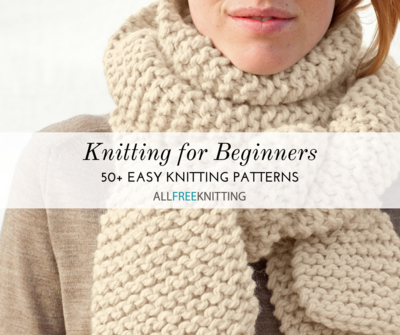 If you're new to the knitting world, that doesn't mean you shouldn't be able to create beautiful, handmade garments for your friends and family. Once you learn the basics of knitting, there are plenty of free knitting patterns for beginners for every season.

Whether you're looking for easy knitting patterns like hats, or if you're hoping to snag a few easy scarf knitting patterns, you're bound to find something you like in this collection.

Do you have a birthday party coming up, or a special event like a wedding? Use that opportunity to learn a new skill, practice some easy knit stitches, and make your own gift! Beginning knitting doesn't have to be difficult; once you know the basics (with the help of some free tutorials), you'll find that there's a wide variety of (free!) easy knitting patterns to suit all tastes.

But First!

Learn how to knit the most basic stitch pattern, the garter stitch, with this easy-to-follow video!
Your Recently Viewed Projects