52 Free Bulky Yarn Knitting Patterns
From cozy scarves to oversized accessories, you'll find everything you need to stay warm with these delightfully chunky knits.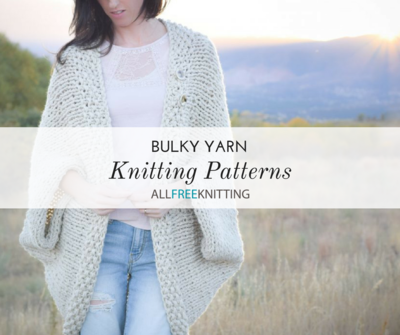 As the days grow shorter and the seasons shift to something a bit chillier, we enter into what is commonly known among knitters as "knitting season." With the cold comes the need to adjust your knitting projects to fit more with the weather change. It's time to put away your lightweight knits and grab your larger needles and bulky weight yarn.

Cowls and hats will take you no time at all. Even knitted afghans knit up in a jiff with bulkier yarn! The decrease in completion time isn't the only thing bulky yarn patterns are good for. Many of these warm and cozy knits can also double as knitted gifts for anyone on your list. Below, we've compiled a few of our patterns made with thick yarn to get you started. So, what are you waiting for?

Sign Up for More Free Knitting Patterns!

Bring on the bulky knits and get ready to bundle up in style this winter! We have the perfect free knitting pattern for everyone and anyone. Whether you're interested in working up a thick knit scarf or a nice and cozy hat pattern, you can find the perfect free knitting pattern made with bulky and super bulky yarn in no time.

Plus: Check out our Guide to Yarn Weights
Table of Contents
Bulky Yarn Sweater Patterns
A cool weather staple is the sweater, so get started today on a knit you can wear again and again. These beautiful knit sweater patterns are easy-to-follow. You'll have a new sweater in your closet in no time at all. And how beautiful do homemade knits look on your shelf?

Plus, knitting a sweater is an amazing skill that will impress everyone you meet, so there's no reason to try one as soon as you can. After you finish, you'll be full of pride, and you can tell everyone you know! These bulky yarn knitting patterns do take quite a bit of yardage, though, so keep that in mind when you're planning to purchase yarn for your next sweater.
Free Knitting Patterns for Scarves With Bulky Yarn
When the temperature drops and the wind picks up, you're going to want some extra protection. Learn how to knit a scarf with one of these knit scarf patterns. The best part about bulky yarn knitting patterns is that they're great for learning how to knit, since the yarn is so big and the stitches are easy to see and understand. For this reason, these knit scarves would also be perfect for someone who's just learning how to knit.

From infinity scarves to long scarves, to lace to stripes, everything you need is here. Who knows? You just may find yourself a new go-to scarf. Just don't be surprised when all of your cold non-knitter friends start asking you for one of their own when autumn turns the corner!
Free Bulky Yarn Knit Hat Patterns
Don't know how to make a knit hat? Not a problem! It won't take you long to get the hang of things, and soon you'll be on your way to having a hat or two for yourself. It doesn't matter whether you have experience with circular needle patterns or not, since our collection features both round and flat-knit bulky yarn knitting patterns for hats.

Big, chunky hats are really the best because they knit up so fast. Before you know it, you are at the crown, cinching the top and weaving in the ends. Then the fun part starts: with some patterns, you get to add a pompom! No matter what your preferred hat style, we can all agree that a quick-knit hat is the best kind of hat.
Chunky Yarn Knitting Patterns for Accessories
Tackle one of these simple knitted accessories to add that special finishing touch to all of your outfits. These patterns are great for any time of the year, but they especially make quick and easy gifts for your friends during the holiday season.

There's a certain sense of accomplishment you feel after knitting your own accessories, to boot. After all, why buy some overpriced boutique headband when you can knit the same exact thing yourself?
Loving these bulky weight patterns so far, but looking to knit something with lighter, more versatile yarn? Check out our page on What is Worsted Weight Yarn?
Free Chunky Knitting Patterns for Babies
There is an unspoken agreement in the knitting community that knitting for babies is always so much fun. In fact, sometimes I prefer knitting for the little tyke to knitting for myself! There are just so many patterns to get yourself into for those darling little ones, and they're all so much faster (and cuter) than knitting patterns for adults. These easy knitting patterns make the best baby shower gifts, and it doesn't hurt that they're adorable as heck.

No babies in your life? No problem. Use these bulky yarn knitting patterns to whip up some baby knits for charity. There's always a baby out there who could use a handknit item made with love, and with patterns that use chunky yarn, you can whip up more in less time. Give it a shot! Once you see how great it feels, you won't be able to stop.
BONUS! Super Bulky Yarn Knitting Patterns
Ready for something even quicker and warmer? When the weather outside is frightful, take on these easy knitting patterns each complete with super bulky weight yarn and large needles. With such a combination, you'll be binding off these precious quick knits in no time at all.

Did you know that super bulky yarn is a trend these days? That means any one of these super bulky yarn knitting patterns will help up your style game. From glamorous infinity scarves to warm and cozy afghans, these super bulky knits make the perfect gift for anyone, young and old—yourself included.
About the Author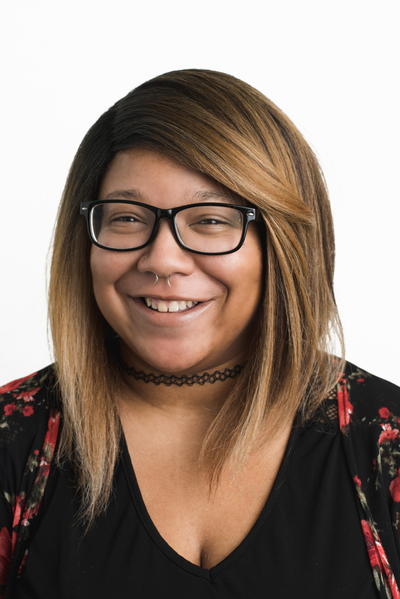 Morgan Metcalf is a graduate of the University of Illinois at Urbana-Champaign, where she earned a B.A. in English with a course load focusing mainly on editing. For as long as she can remember, she's been obsessed with words. She used to think she wanted to be a writer; however, as she grew older, that shifted into a passion for editing. Combine that with her newfound love of knitting and all things craft, and it's no wonder she ended up here at Prime surrounded by a few of her favorite things—writing and editing.

Outside of work, she can usually be found reading (big surprise there), throwing a private concert in her room, watching an embarrassing amount of shows on Netflix consecutively, or knitting.
Your Recently Viewed Projects