Stop and Smell the Roses: 25 Easy Knitting Projects
Behold one of the world's most beloved flowers: the rose. There's something special about these thorny stemmed beauties. Songs have been written about them, poems have been recited about them, even Walt Disney has incorporated their everlasting beauty into multiple plotlines, such as Beauty and the Beast.
What is it about a rose that makes it so special? Why do lovers exchange a dozen roses and not a dozen daisies on Valentine's Day? Is it its bewitching aroma? Or that it comes in so many varieties and colors? Roses symbolize beauty and elegance, so why not stitch some into your easy knitting projects?
We've strolled through the AllFreeKnitting garden and picked a few of our favorite blooming knits that feature this gorgeous petaled plant. Watch as your knitting comes to life and bursts with floral freshness with a few of these beautiful rose themed easy knitting patterns. There's something for everyone in this generous bouquet: scarves, mittens, and knit shawl patterns, baby knits, home décor items, and more.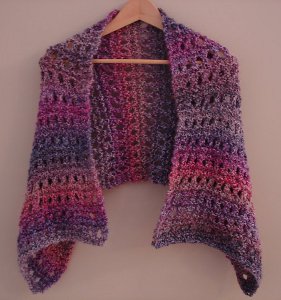 Did you know that roses are in season during the autumn? That's right. It doesn't have to be spring to flaunt floral knitting patterns! Give your wardrobe a burst of freshness with this list of rose-themed knit scarves, mittens, and shawls.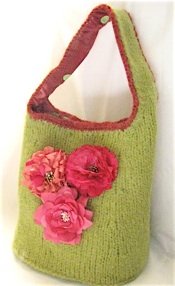 A knit bag pattern is a girl's best friend. Not only are they fun to knit, they're a great opportunity to express your creativity. Having a funky bag is an excellent way to have a pop of something interesting in your outfit without overpowering your look. Try a few of these blooming bag patterns for some rosy arm candy.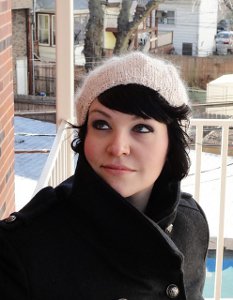 Keep your ears warms in a bed of roses. These knit hat and headband patterns are all easy knitting projects that will keep your needles busy with petaled pieces.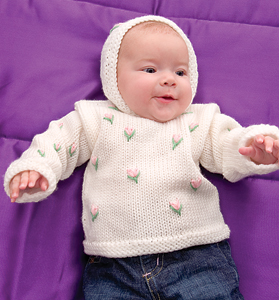 The only thing cuter than a baby is a baby covered in roses. These adorable knitting patterns are great for swaddling and dressing baby in a bouquet of flowers for a charming look.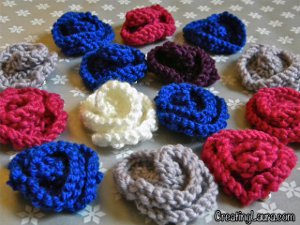 If you don't know where to start on this list of rose-themed projects, then start with these knit rose tutorials! These pretty petaled appliques are a great way to add a burst of floral freshness to any of your knitting projects. Add these tiny roses to hats, scarves, and bags for a touch of springtime all year round.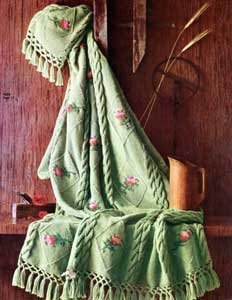 The only bad thing about fresh flowers is that they don't last! Knit some of these beautiful patterns for everlasting rose-themed décor items to fill your home with flowers year round.
We hope you take time to stop, smell the roses, and enjoy some of these gorgeous knitting patterns.
Your Recently Viewed Projects