66+ Knit Hat Patterns for Winter
These knitted hats are the perfect way to keep your head warm while still looking stylish. Find your favorite knit beanie or cap below!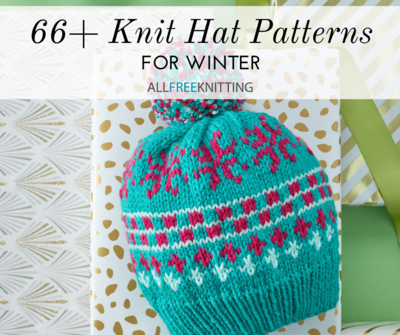 Prepare to fight off the harshness of chilly weather and knit yourself one of these incredible hats. I know during winter and other colder months of the year when I walk outside, the first part of my body to catch a chill is my head. Why? Most of your body heat gets lost through your head first, leaving your entire body chilled.

So knit yourself one of these cozy hat patterns and fight off the cold. Here you'll find a free knitting pattern to match every type of person's style.

Sign up for our free email newsletter for more amazing patterns!


Our hat patterns range in both style and weight, so you can pick exactly the kind of stitch you need to keep your head and ears cozy while still looking cute as heck out in the blizzards. Most of our knitted hat patterns are easy enough for beginners to manage, but exciting and intricate enough for more advanced knitters to enjoy working with.

Free hat patterns can be hard to find, but we have done the legwork on your behalf and present to you the best of the best when it comes to keeping your noggin' nice and cozy during the cold weather months. It doesn't mattter what type of hat you're looking for or what skill level you consider yourself, because we have a special something for everyone. Don't forget: knitted hats make excellent gifts for loved ones during the holiday season.

But first! Learn how to knit with circular knitting needles, the most common method of knitting hats, with the video below!
Table of Contents
Trendy Free Knit Hat Patterns
Who says knitted hat patterns have to be dull? You can stay warm and also look good while doing it! Our other stylish knit hats will keep you looking fierce and adorable without any of the pain that comes from chilly ears. Try pairing these knit hats with some of our free knitting patterns for loose-knit sweaters or an adorable knit tote bag for a chic-yet-homey look.
Warm Knitted Hat Patterns
If you're extremely sensitive to the cold (same!), you're probably concerned first and foremost that any knit hat pattern you make is as warm as it can possibly be. Sometimes you see a knit hat pattern and you can already feel how warm and cozy it will be. If that's the type of hat you're searching for, this is the list for you. Any of these free knitting patterns will keep you comfy, sleet or snow.
Knit Beret Patterns
All you artsy ladies out there know how valuable hat patterns for berets can be. Berets are a great way to stay warm during the winter while mixing up your day-to-day style. The best part about these beret knitted hat patterns is berets don't go out of fashion when the snow melts and the sun comes out; pair them with a matching t-shirt or combat boots for a stylish winter-in-spring ensemble.
Free Knit Hat Patterns with Brims
Admit it; the sun gets in your eyes, and that's the one downfall to hat patterns for the winter. Who doesn't love to wear brimmed hats? Not only will they keep you from squinting your way through life, these hats add an air of mystery to the wearer.
Do you love knitting hats, but have enough sitting around to clothe an army? You're a great candidate to knit for charity! Warm your heart and the heads of people in need by knitting some hats for the less fortunate today. Check out our list of great hats for charity: Knitting for Charity: 31 Free Hat Patterns
Even More Knit Hats
Once you start knitting hats, it can be difficult to stop. If you're addicted to hat patterns, there are all kinds of free knitting patterns for hats in this collection that are perfect for any season. Not too light, not too heavy; just right for chilly autumn or spring temperatures. You name it, it's here, ready for you to enjoy. So just choose your favorite, break out your knitting needles, and cast on for your new favorite knit hat pattern.

We're always updating with more knitted hat patterns for the winter, so check back whenever you're looking for more fashionable knit hats or chunky and warm knits. Keeping your ears and head warm and cute is our number one priority.
About the Author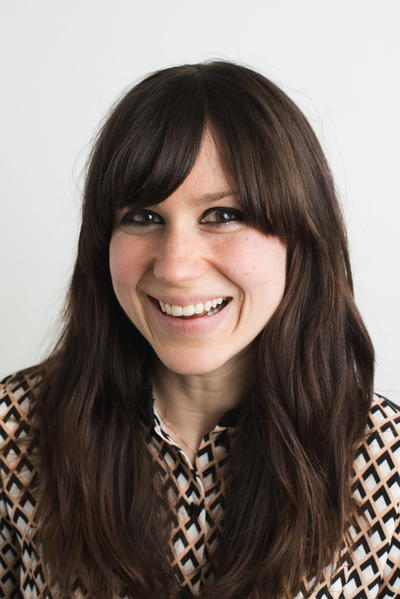 Caitlin Eaton is the managing editor of I Like Knitting, I Like Crochet, We Like Sewing magazines, and so much more.

When she's not frequenting record stores in Chicago, she loves to absorb the culture in coffee shops while her veins absorb some caffeine. She graduated from Marquette University with a degree in journalism and is grateful for the wonderful professors that helped her hone her writing skills.

Narrowing down her interests is nearly impossible, but she does have a soft spot for any craft projects or clothing that are vintage or vintage inspired. To her, nothing is more beautiful than an object that was able to stand the test of time, like her grandmother's pearl brooch, a black-and-white photograph, a Twinkie—well, perhaps not the latter, but you get the idea.
Your Recently Viewed Projects